Furrer's supporters question actions of Sunset Hills board
Of traffic stop, Baebler says exchange less than pleasant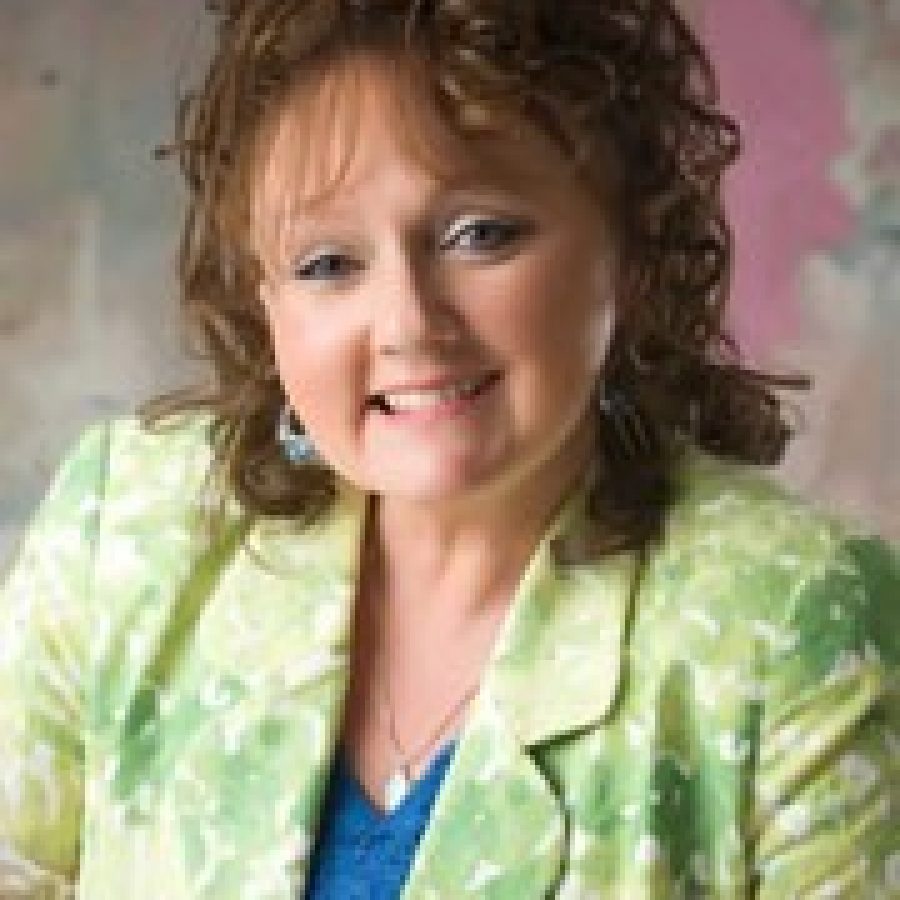 After the Sunset Hills Board of Aldermen took steps to impeach Mayor Mark Furrer last week, his supporters wondered how aldermen can judge him when they have their own "skeletons in the closet."
"We've got aldermen up here that have been pulled over by our city's finest, have berated the officers, and have the audacity to call the chief of police at that time," resident Randy Epperson said. "Does anybody here not own a mirror? Do none of you self-reflect at all?"
In June, Ward 1 Alderman Dee Baebler was pulled over twice in 15 minutes by the city's Police Department for expired license plates, which she said she could not update due to an emissions problem that mechanics had difficulty diagnosing.
The second time Baebler was stopped, at the entrance to her subdivision, the Manors at Tapawingo, she got out of her car and exchanged words with police Corp. Rosemary Reece, as captured by Reece's dash camera. During the 12 seconds she is out of the car, the audio is inaudible, but she can be seen gesturing toward the police officer's lights and her neighbors' houses.
In a statement about the incident, Baebler said that the video does not capture her best moment — the same day she and her daughter learned that her ex-husband and daughter's father has inoperable cancer.
"The officer started shouting at me to get back in the car now. She sounded very angry. I was truly irritated, tired and exhausted from the day," Baebler wrote. "Our exchange was less than pleasant. There was no cursing or anything too dramatic, but it was very unpleasant."
Although Furrer did not respond to a request for comment for this article, he previously talked extensively to the Call about the dash-cam video and framed it as the catalyst for the series of events this summer that began when he asked Police Chief William LaGrand to work night shifts.
"She gets out of the car, which you never should do, screaming at the policewoman to turn off her lights, saying, 'I can't believe you're doing this in my city,'" he said. "It was embarrassing."
Just as his supporters did last week, Furrer compared the traffic stop unfavorably to his own July 29 encounter with Fenton bicyclist Randy Murdick, for which he was charged with two felonies Oct. 1.
In that incident, Furrer and Sunset Hills made national news after Murdick said that Furrer pulled up to his bicycle and said, "Get off my roads," before allegedly knocking the cyclist off Old Gravois Road.
"The cyclist who said I said that stuff to him about 'my city' and 'my streets' — that particularly ticked me off because the week before, I had chastised one of our aldermen for doing that exact same thing," Furrer told the Call.
The officer let Baebler go with a warning, but the mayor said Baebler should have been ticketed not just for the expired license plates, but also for not using her turn signal when she pulled into Tapawingo.
"It was just absolutely sad to watch, because I thought, 'Good God, is this what our people have to put up with?'" Furrer said. "It was just a sad commentary on this particular alderman and her attitude toward our officers."
Although the audio on the first part of the video is inaudible, when Baebler gets back into the car, she can be clearly heard calling LaGrand, telling him she would like to meet with him in the morning about the incident — a meeting she later said never took place.
"If you get pulled over, you don't call the chief. You take what they're giving you," Furrer said. "But she's on the phone yelling at the chief. Who does she think she is? Talk about arrogance at its worst."
Furrer told the Call that LaGrand told the mayor that he "counseled the officer over her tone." However, although Reece, a veteran of more than 10 years on the force, was "stern" to Baebler, she did nothing wrong, Furrer said.
"If Dee hadn't started all this stuff with me and tried to throw me under the bus, I probably never would have mentioned this, but right now it's got a lot of bearing on what happened at the police board," Furrer told the Call. "To call out an alderwoman for her misbehavior when I need her support on votes is a gutsy thing to do."
The mayor told the Call that he concluded from the incident that LaGrand does not spend enough time on the streets like his officers do every day, so he asked the chief to work night shifts to gain a better understanding of the dangers those officers face.
Around that same time, Baebler sent an email update to her constituents that Furrer asked LaGrand to resign when he took office in April. Furrer declined to discuss that with the Call since it is a personnel issue.
"When I told everyone that the chief of police was asked to resign, I started getting emails from Mark Furrer saying, 'I'm going to release that tape. You better watch out, the dash cam is coming out,'" Baebler said at the Oct. 14 board meeting.
A citizen in the audience asked, "Do you have those emails?"
"I sure do. They've been discussed with an attorney," she said. "And when (the mayor) was noticed that an attorney was involved, he stopped. This is the truth …"
In an email Furrer sent to Baebler Aug. 27 that he copied to LaGrand, Ward 2 Alderman Tom Musich and Lt. Greg Zveitel, the mayor wrote that so the media "better understands my beef with the chief, I will be playing the tape of your arrogant and disturbing outburst during a traffic stop at the next board meeting. I will also explain your demand that the officer be reprimanded and how the chief did not back up his officer. This will clarify why I want him to work a night shift, so he can see how his officers are treated."
Baebler's constituent Kathy Tripp, a Furrer supporter, posted the traffic stop to YouTube, edited with the theme music from the television show "Cops" and subtitled: "Cops: Alderwomen Above the Law."
Tripp alleged the audio from the 12 seconds of the stop when Baebler was outside of her car was removed from the video in violation of the Sunshine Law.
Tripp spliced the dash-cam video with audio secretly recorded in January 2013 during a conversation she and former Ward 1 Alderman Frank Hardy had with Ward 1 Alderman Rich Gau. During the conversation, Gau said the company he owns, John Henry Foster, does $8,000 in annual business with Western Oil, which owns Land West, the company that developed the Petro Mart on the old Bob Evans site near Tripp's subdivision, Sunset Manor — a project heavily opposed by Tripp that Gau voted for in a tie vote broken by former Mayor Bill Nolan in favor of the Petro Mart.
At the time of the December 2012 vote, City Attorney Robert E. Jones told Gau that the indirect business relationship did not rise to a conflict of interest.