Furrer warns business owner property could be taken for use as grocery store
Commercial development on Court Drive backed by mayor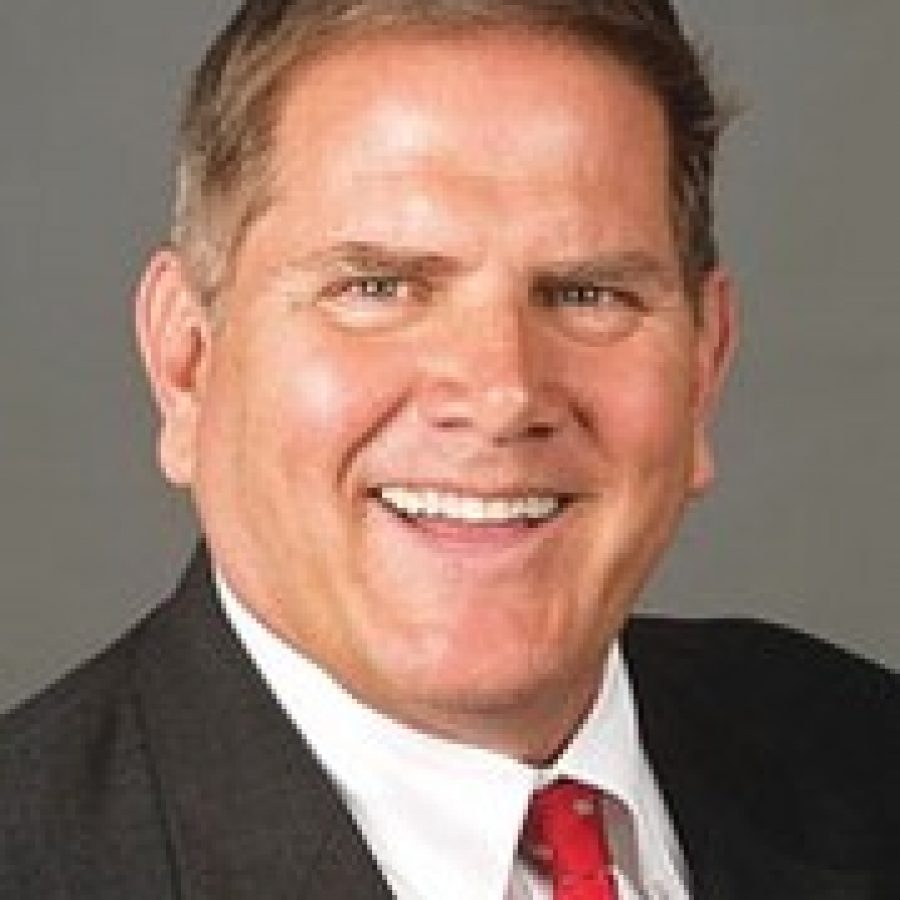 Sunset Hills officials have rarely said the words "eminent domain" in the decade since they made national news for approving measures that would have resulted in the razing of 254 homes in the Sunset Manor subdivision, but Mayor Mark Furrer recently warned a business owner that the city could use it.
During a recent meeting of the Friends of Court Drive — who oppose a potential commercial development on the tornado-damaged area on their street — Furrer told residents that property owned by Sunset Ford is on his radar for redevelopment as a grocery store and that he mentioned the possibility of taking it by eminent domain to owner Tom Heutel.
"That man is my neighbor, and I told him that if he didn't do anything, the city was going to take it by eminent domain," Furrer said. "And he said he'd fight us to the death."
Heutel was unavailable for comment before the Call's press deadline.
The mayor has no individual power to enact eminent domain, which would have to be approved by the Board of Aldermen.
At least six of the eight aldermen are on record that they oppose any use of eminent domain for commercial redevelopment.
A different set of Sunset Hills aldermen made national news in 2005 when they authorized a developer to use eminent domain that would have razed 254 homes in the Sunset Manor subdivision.
Two of the city's chief critics of eminent domain, Sunset Manor residents Kathy Tripp and former Ward 1 Alderman Frank Hardy, were also unavailable for comment before the Call's press deadline.
Tripp is one of Furrer's biggest supporters. Hardy was swept into office in 2006 on an anti-eminent domain platform.
Sunset Ford, at 11700 Gravois Road along South Lindbergh Boulevard, has been owned and operated by the Heutel family for more than 100 years, and is now run by three brothers from the fourth generation of owners, Jim, Jack and Tom.
It is one of the oldest family owned Ford dealerships in the country.
Tom Heutel is the registered agent for two companies, Sunset Hills Land Co. and TMH Real Estate LLC, that own the adjacent property along Gravois where the original Sunset Ford stood before it moved to its current location in 1991. Businesses at the site include Sunset Hills Dental Group and Bandana's Bar-B-Q.
The mayor supports commercial redevelopment on Court Drive and in an email, he referred to the project planned by developer Dr. George Despotis as "our planned grocery-anchored center."
At the Friends of Court Drive meeting, resident Ann McMunn said the original Sunset Ford property would be perfect for a grocery store. She questioned why the city is not looking to redevelop there instead of Court Drive since it is close to Interstate 270, already zoned commercial and already has traffic lights.
Furrer agreed with McMunn that the property should be redeveloped — and, he said, it would happen sooner if the Heutel family would sell the property rather than ground-lease it.
"He will not sell that property because his daddy said, 'Never sell property,'" Furrer said. "Nobody wants to ground-lease the property … When you say people lease property all the time, the city can't make Mr. Heutel ground-lease his property unless we take it by eminent domain."
McMunn noted that Despotis would likely seek to ground-lease the property at Court Drive to commercial developers, so that should not be an obstacle to development. But Furrer disagreed and said Despotis is not "hard to deal with like Heutel and Sunset Ford."