Furrer disappointed with ranking of city court in area survey
Sunset Hills Police Department receives 72 percent favorable ranking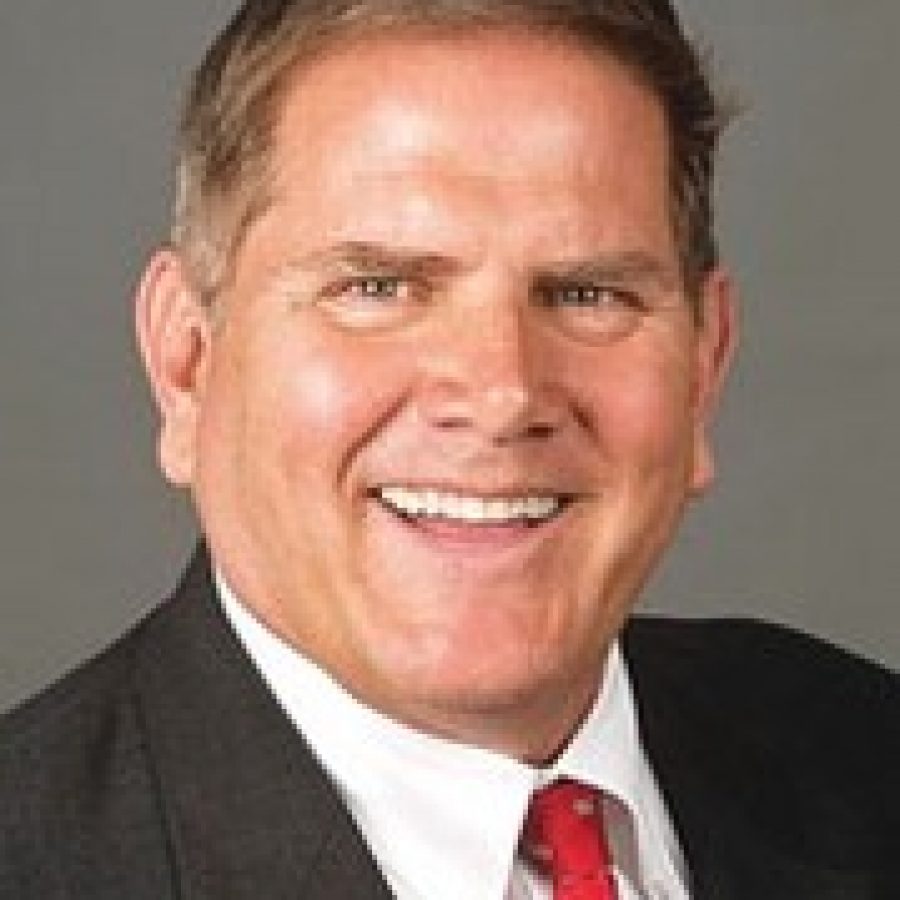 A study found that a city's affluence is a key factor in how people feel they were treated in municipal court, but Sunset Hills' court ranks lower in satisfaction rankings than other affluent cities.
In a study conducted by St. Louis University researchers last fall, more than 700 municipal court participants in Sunset Hills and six other affluent cities, along with six less affluent cities like Ferguson, answered a 23-question survey as they exited court.
Respondents ranked how they felt they were treated by police, court staff, prosecutors and judges. One of the study's key findings is that affluence may play just as large a role as race in a person's court experience.
In comments to other city officials at last month's Board of Aldermen meeting, Mayor Mark Furrer said he was disappointed that Sunset Hills didn't rate higher. 
"We came out not really as good as I would have hoped from a police perspective as far as the respect they get when they're pulled over, racial profiling, so it was sort of disappointing to me because we weren't up at the top," Furrer said. "Creve Coeur was better, most of the (affluent) municipalities actually were better than us, so that was kind of disappointing."
The comments were some of Furrer's last as mayor at a city meeting, since his term was slated to end Tuesday night when Ward 4 Alderman Pat Fribis was set to be sworn in as his successor.
Sunset Hills scored a 66.1 percent satisfaction ranking from court attendees in the study, sixth overall behind first-place Creve Coeur at 78.4 percent and second-lowest of the affluent municipalities, ahead of only Town and Country, which had 55 percent satisfaction.
Ferguson scored highest of the non-affluent municipalities at 53.2 percent, and Pine Lawn scored lowest with 20.3 percent.
The study's lead researcher, Ken Warren, was SLU graduate Furrer's political-science professor in the first college class Warren ever taught, and Furrer attended his former professor's March 22 presentation on the study.
The study, which was funded by a $50,000 grant from SLU, found that the driving factor in whether a person was satisfied with how they were treated in court is not race but whether they were stopped in a wealthier city or a poorer one. But in both types of courts, black respondents perceived their treatment worse than whites did, although the difference was much greater in poorer courts in north county.
"They were more critical of what you would call the black cities as they were of us, because of course they're the ones who really screw their own people, which we don't have," Furrer said.
Although there is always room to improve, Warren said Sunset Hills posted "really solid" scores, three times higher than Pine Lawn and 11 percentage points higher than Town and Country.
"Sunset Hills didn't come out on top in this one, Creve Coeur did, but the difference isn't that great — 66.1 good-to-excellent rating by all people, blacks and whites," Warren said.
The Sunset Hills Police Department received a 72.5 percent good or excellent rating in the study for respectfulness, fairness and other factors, and Warren noted that the rating comes from people exiting court after police took some sort of action against them.
"Most people aren't happy when they're stopped by police — but they're still getting a 72-percent rating," Warren said.
One of the most surprising findings from the study is that no matter where a person went to court and whether they were black or white, the majority of respondents believed they were stopped simply to generate more revenue for the city.
"Sunset Hills is looked upon more favorably for not stopping people just to raise revenues, although in general both blacks and whites feel that the main reason for their stop was to raise revenues," Warren said.
The county's municipal courts have been under a microscope since the 2014 unrest in Ferguson, and the U.S. Justice Department singled out Ferguson's court as an unconstitutional cash cow. A contested new law, Senate Bill 5, limits St. Louis County cities to 12 percent of their budgets in revenue generated by fines.
A report from Better Together, an organization that favors consolidating governments in the St. Louis region, notes that Sunset Hills takes in $404,953 annually from court fines and fees, or roughly 6 percent of general fund revenue.
In contrast, Creve Coeur takes in nearly $2 million in revenue from fines, exceeding the 12-percent limit.
Since Creve Coeur is a "speed trap," Furrer said, he is puzzled how it ranks higher than Sunset Hills.
City Attorney Robert E. Jones, who also serves as Sunset Hills prosecutor, said he requested more information from Warren about the study results.