Four seeking two seats on Lindbergh Board of Education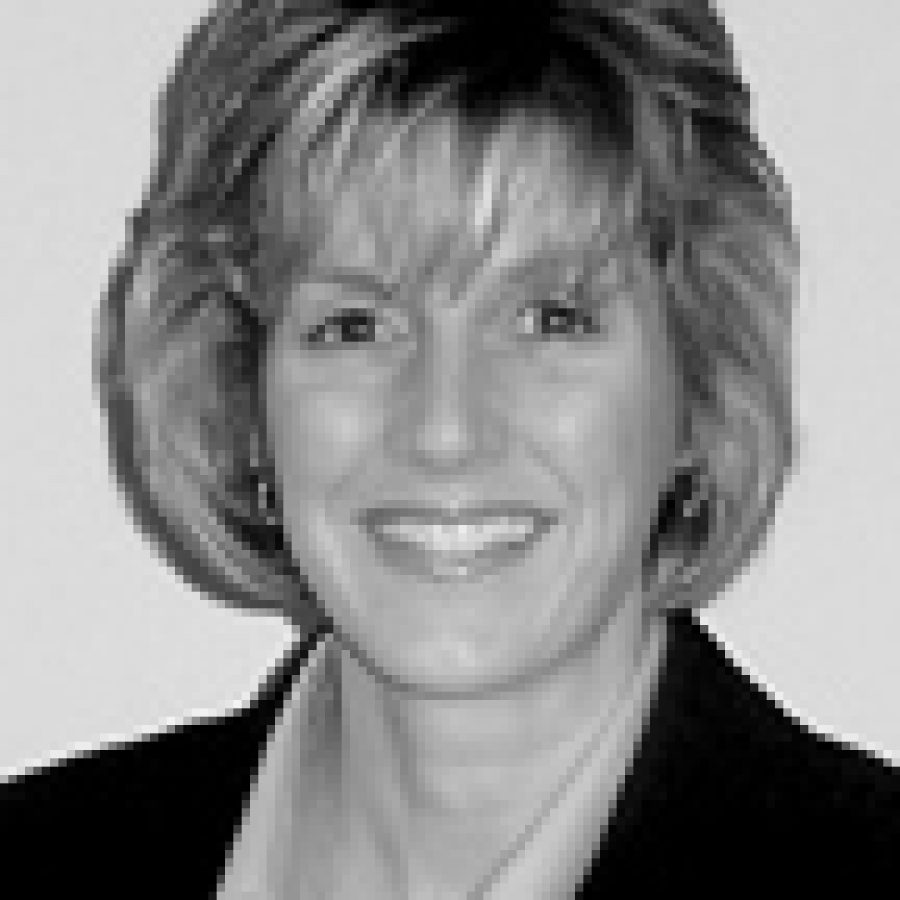 Four candidates are seeking two seats on the Lindbergh Board of Education in the April 4 election.
Current Vice President Kenneth Fey, Janine Fabick, Bill Klostermann and Rebecca Soeder are seeking election to the board.
Barry Cooper did not file for election. He was appointed to the board last spring after Drew Walk resigned. Cooper previously had served two three-year terms.
This article will focus on Fabick and Fey; Klostermann and Soeder will be featured next week.
Asked to identify the most important issue in the race, the two candidates responded:
• "Maintaining the financial health and stability of the district to provide sufficient funding to continue the district's success," Fabick stated.
• "I am not running for this position based upon any agenda or a checklist of issues. I do believe the public school system is vital to any community. I would like to see our school district remain strong and progressive," Fey stated.
Fabick, 46, 33 Maclane Court, 63127, is a homemaker who worked 20 years as a certified public accountant for Schowalter & Jabouri. She and her husband, Bob, have two children who attend Lindbergh schools.
Fabick, who is making her first bid for elective office, said she is running because "it has always been my personal goal to serve on my children's school board as my contribution to my community."
Fey, 49, 40 Concord Lane, 63128, is a corporate controller for the Hager Cos. He and his wife, Marsha, have three children — two who attend Lindbergh schools and a son who graduated from Lindbergh High School in 2002 and is a senior at Webster University.
Fey said he is seeking re-election because "I have truly enjoyed my first term on the Board of Education. It is a pleasure to serve the residents of the Lindbergh School District. I believe that public education is vital to the community. By seeking to continue serving as a member of the Board of Education, my goal is to focus on its most important task, the education of the children in our district. The community of my childhood and my children's future is important to me."
The candidates gave these responses to a Call questionnaire:
Are you supportive of the work of the District Oversight Committee?
Fabick said "I am very supportive of the District Oversight Committee. I am fully in favor of a no-tax-increase bond issue to continue facility maintenance and upkeep. When a district requests a tax increase to support capital improvements, the increase never covers all needed projects. Facility needs are ongoing, and maintaining them over increments in time is more cost effective to the community. A 'no-tax-increase' means no additional taxes to the community, and since such an action requires approval from the community, the public oversight of expenditures is preserved."
Fey said, "I believe the Oversight Committee has done a great job in identifying the needs of the district's facilities. The Lindbergh School District voters and administrators have always had great foresight. If they believe a no-tax-rate increase bond issue is necessary to maintain the high standards of the district, I will be in support of that decision. It would also preserve the property values of the community."
Do you believe the Lindbergh Board of Education has faithfully adhered to the letter of the Missouri Open Meetings and Records Law, also called the "Sunshine Law?" What would you do as a board member to ensure the board's compliance with this law?
Fabick said, "Based on my observations, I have not become aware of any noncompliance with the Sunshine Law. There are often extra workshops and forums made available to the public for involved tasks such as determining an operating budget. As a board member, I would do my best to fully understand and comply with the requirements of the law."
Fey said, "In my three years on the board, I am confident that the board has adhered to the letter of the law. This is not an issue in the Lindbergh district."
How much of a fund balance should the district keep in its reserves each year?
Fabick said, "I feel the district needs to retain a fund balance necessary for bond ratings, necessary to satisfy DESE (Department of Elementary and Secondary Education) requirements, necessary for maintaining cash flow and have funds available for unforeseen situations."
Fey said, "The school district should have a balanced budget, revenues should exceed expenses. If, with prudent fiscal management, revenues exceed expenses, then the extra revenue is kept as reserve funds. At present, the district holds a reasonable reserve balance, according to its auditors. If anticipated budget shortfalls occur, the reserve will fund the shortfall."
What do you think the Board of Education should do to improve academic achievement?
Fabick said, "As I am not a current board member, my knowledge of this area is limited. However, the district just received its fifth year of Distinction in Performance Award. Only seven school districts in the state have achieved this. I know the district continually raises its standards and is taking steps to try and meet next year's performance requirements. I personally have been very pleased with the district's progress in academic achievement."
Fey said, "The administration and Board of Education have emphasized instruction and staff development. The Lindbergh School District was one of six school districts recognized in the state of Missouri for professional development. Focusing on instruction at school and parental support at home will positively impact student achievement."