Four seek Republican nod for District 97 House seat
Primary candidates respond to Call questionnaire.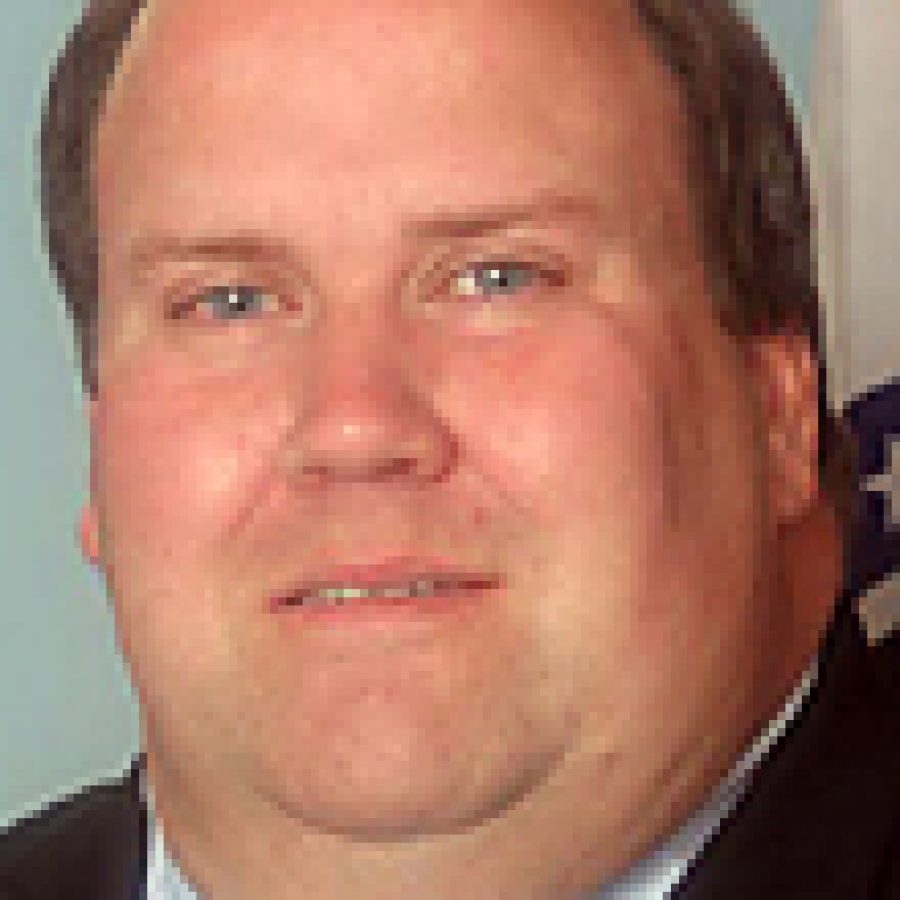 Four Republicans are vying next month for the opportunity to run in the Nov. 2 election for the 97th District Missouri House seat.
Chris Brown, Gary B. Fuhr, Jerry Little and William "Bill" Joseph Zobrist are seeking the Republican nomination in the Aug. 3 primary for the 97th District House seat currently held by Rep. Walt Bivins, R-Oakville. Bivins cannot run again this year due to term limits.
Asked to identify the most important issue in the primary election, the four candidates responded:
• "Job creation. We must work on making Missouri more attractive to business so that our economy can rebound," Brown said.
• "To ensure that the representative we send to Jefferson city has demonstrated fiscal responsibility and proven leadership experience to represent the views of the 97th District during these difficult economic times," Fuhr said.
• "I believe 'jobs for the private sector' is the single most important issue. Economic recovery is achieved through private-sector growth. We should focus on tax incentives for small-business owners and look at current legislation that prohibits Missouri businesses from being competitive," Little said.
• "State sovereignty and the end result to govern ourselves," Zobrist said.
Brown, 40, 5443 Butler Hill Estates Drive, 63128, is employed at Kutis Funeral Home Inc. He and his wife, Melissa, have three children.
Brown, who twice has run unsuccessfully for the Mehlville Board of Education, said he is seeking the Republican nomination because "I have been a grassroots activist for over 20 years and I look forward to moving to the front lines in Jefferson City to represent conservative values of the people in south county. I know that my experience from being an activist and my education will provide me the skills necessary to be an effective servant of the people."
Fuhr, 62, 5622 Hillcamp Court, 63128, is employed as director of security for Drury Hotels Co. He and his wife, Denise, have four adult children.
Asked why he is seeking the Republican nomination, Fuhr, who has not held elective office, said, "Over 44 years ago, I took my first oath to support and defend the United States Constitution when I enlisted in the Navy, reaffirmed this oath as a St. Louis police officer and again as a special agent with the FBI. As a concerned husband, father and grandfather, I feel the call to return to public service in order to again defend our Constitution."
Little, 65, 4785 Titan Court, 63128, recently retired from the Donald Danforth Plant Science Center as facilities engineer. He previously has served in the Missouri National Guard. Little and his wife, Terry, have three adult children.
Little, who has not held elective office, said he is seeking the Republican nomination because he believes "our current state administration is moving Missouri in the wrong direction. I am committed to lowering taxes, reducing the size of state government and protecting our individual rights. With my proven leadership skills as first sergeant in the military and throughout my civilian career, I will be a strong influence in Jefferson City."
Zobrist, 58, 3815 Yaeger Road, 63129, is an independent insurance agent. He and his wife, Deborah, have two grown children.
Zobrist, who has not held elective office, said he is seeking the Republican nomination out of love for his country and "an innate desire to serve."
The candidates gave the following responses to a Call questionnaire:
What is your position on abortion?
All four candidates said they oppose abortion.
What is your position on the death penalty?
Brown, Fuhr and Little said they supported the death penalty. Zobrist said he was opposed to it.
Would you support placing a constitutional amendment before voters that, if approved, would repeal the supermajority requirement for school-district bond issues?
Brown, Fuhr and Little said they would not support such a measure. Zobrist responded, "Yes."
What is your position on tax-increment financing, or TIF? Are changes needed to this law?
Brown said he supports the use of TIF, but added it "should not be used against existing businesses, since it will not be creating a new source of tax revenue and could jeopardize the job market in a community."
Fuhr said, "Tax-increment financing has become a vi-able tool to attract business investment and create jobs in the state of Missouri. However, limits need to be set to en-sure local governments are not competing against one another, and school districts are not adversely affected."
Little said, "Tax-increment financing is a risk when hedging for future tax revenue. However, if used properly, TIF can be an excellent opportunity for redevelopment. Missouri law needs a more restrictive definition of 'blight' and TIF bonds should be subject to the constitutional debt limitation. These amendments would return TIF to its original purpose and give voters a voice."
Zobrist said, "TIFs are misused in the present form and need to be amended if not eliminated."
Are changes needed to the state's foundation formula for funding education?
Brown said, "Yes, the formula that was drafted in 2005 forces school districts like Mehlville and Lindbergh to be at a funding disadvantage to out state schools."
Fuhr said, "The state's foundation formula, while not perfect, is what the Legislature has determined to be the most fair. The formula should receive regular reviews to ensure that the Legislature continues to determine that it is as fair and equitable as possible."
Little said, "Any time funding for education is cut it affects everyone involved. Many factors determine Missouri students' equal distribution of both state and local funding. However, the core of Missouri's formula is the taxable property wealth of a school district. Higher tax for some school districts means increased state funding. This allows hold-harmless school districts to receive more state money than the foundation formula would otherwise allow.
"Declining state revenue creates real funding problems for districts that rely heavily on state funding. Changes are needed in the foundation formula for funding to ensure schools financially strapped will actually receive additional operating revenue from the state."
Zobrist said, "I believe the formula is flawed and the distribution of funds needs to be balanced."
How do you propose to solve the state's budget woes?
Brown said, "The state needs to create new benefits to encourage the startup of new small businesses, as well as providing benefits for expansion of small businesses. Reduction of taxes will generate additional revenue for the state."
"State spending needs to be brought under control and taxes lowered to encourage small business investment and create jobs," Fuhr said. He added that the state can generate new revenue by "creating a business environment that encourages investment and creates jobs, while expanding the tax base will generate additional state revenue to relieve the budget situation."
Little said, "A decline in sales tax, use tax and corporate income tax has directly impacted state revenue. In order to offset the decline a review of every state funded program is needed. Programs not considered critical to the general welfare of Missourians must receive cuts. Cuts to spending are the immediate answer until our economy can recover. Also, an aggressive stimulus program with tax incentives to small businesses would encourage hiring in the private sector, therefore generating additional state revenue. Increasing jobs is vital to economic recovery in our state."
Zobrist said, "The state must control spending and get out of the way to encourage business growth and the resulting revenue."