Four candidates vie to succeed Furrer as Sunset Hills mayor
Sunset Hills voters will elect new mayor in April election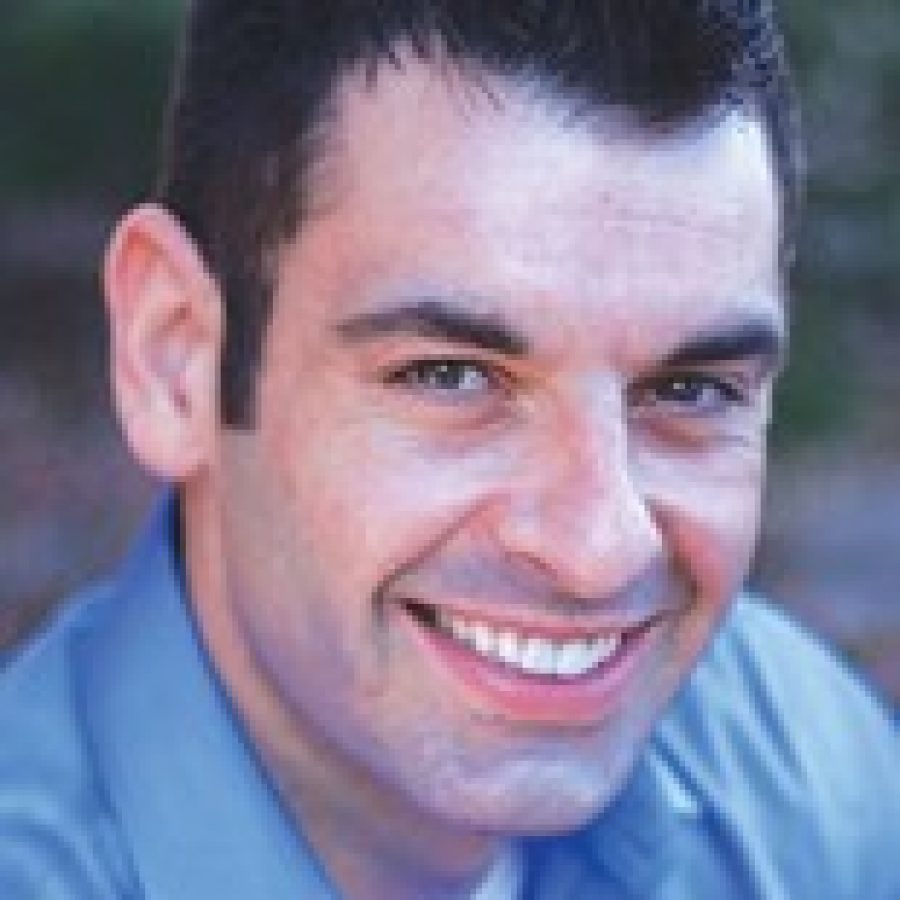 Four candidates are seeking to succeed Sunset Hills Mayor Mark Furrer, who did not file for re-election, in the April 5 election.
Larry Chorosevic, Ward 4 Alderman Pat Fribis, Nathan Lipe and Gregory Nelson are seeking election to the mayoral post.
Former Mayor Bill Nolan filed first, but dropped out of the race last month due to health reasons.
• "The most important issue in this race is to implement a team leadership approach for the residents of the city. It requires a full-time commitment by all of the Sunset Hills elected officials, not just during election time or support of their soft program agendas. I know firsthand that teamwork and a collaborative effort is the key to making things work successfully …," Chorosevic said.
• "I feel the single most important issue in this race is bringing stability, respect, civility and calmness to our city government," Fribis said.
• "Working together — I'm referring here to the collective whole: residents, elected officials, law enforcement and businesses. There will always be differences and tough choices that must be made. It's important that we have the difficult conversations and allow all opinions to be shared," Lipe said.
• "Community pride. We, the residents, need to share in a vision that we all can believe in. For that to be possible, we need new innovative leadership," Nelson said.
Chorosevic, 67, 10829 Forest Path Drive, 63128, retired in 2004 from the Internal Revenue Service after nearly 30 years, and has been a Webster University adjunct faculty full professor for 18 years. He and his wife, Diane, have two grown children.
Chorosevic, who unsuccessfully opposed Fribis in Ward 4 in 2013, said he is seeking the mayoral post "because the residents need someone who is more open, responsive, honest and accountable to all of the residents and not just a few. My goal is to build a city government team that is proactive in providing better public service and focus on the needs and the will of all Sunset Hills residents."
Fribis, 66, 9843 Sunset Greens Drive, 63127, owns the House Springs Sewer Co., but said she will soon sell the company. She has four grown children.
She defeated Stephen Shady to retain the seat in 2009, defeated Chorosevic in 2013 and Tom Hammelman in 2015, and was unopposed in 2011. Fribis is seeking election because "I want to bring experience and integrity to our city with a smooth transition to city administrator."
Lipe, 36, 10735 Burrow Drive, 63128, is a category manager and buyer for Western Oil Inc. and owner of Lemay Food and Drink. He is engaged to Caiti Burcham.
Lipe, who has not held elective office, said he is seeking election because "I am not a politician. I'm a businessman with a proven history and fresh ideas on how to make our already-great city even better. I want to move forward on projects that make sense and represent the best interests of our community. I purposely moved to this community because of its wonderful reputation, and I want the decisions that are being made now to ensure a great future for our community."
Nelson, 42, 4031 S. Lindbergh Blvd., 63127, is a self-employed marketing consultant. He and his wife, Joe Williams-Nelson, have two children who attend Lindbergh Schools.
Nelson, who has not held elective office, said he is seeking election for "community unity."
Chorosevic said, "He seemed to be doing a good job prior to the cycling incident."
Fribis said, "No, I want to see a city government that works together for the betterment of the city and the residents."
Lipe said, "I believe Mayor Furrer went into his position as mayor with the best of intentions. Since Mayor Furrer is not seeking another term, I think it's important to focus on the future and creating a collaborative community."
Nelson said, "Mr. Furrer's leadership skills and demeanor were resented, which will always result in some sort of chaos. Without proper leadership, a community can not move forward and grow."
Chorosevic said, "No. The mayor and aldermen need to do a better job in performance of their duties versus approaching the positions elected as a part-time assignment."
Fribis said, "I am one of the integral decision-makers on the change to a city administrator form of government as chairman of the Finance Committee. We worked closely with the Personnel Committee and the Municipal League in this decision process. We collaboratively reached out to other cities to speak with city administrators and to get the opinions of mayors of similarly situated cities before pursuing this option.
"After hearing all sides, the positives were overwhelming. I believe the residents of Sunset Hills deserve professional management at City Hall. A city administrator will provide continuity from administration to administration, which will facilitate more responsive and timely services."
Lipe said, "Yes, I do support it. I think if the right person is hired, there will be many advantages to having one. Like any successful business, you need to have good management and leadership in place."
Nelson said, "No comment."
Chorosevic said, "To work as part of the Sunset Hills city governmental team for what's best for our community. Although the description was not well-written, it appears it was specifically written for one person in mind."
Fribis said, "A professional with the leadership skills to promote the vision of Sunset Hills and to keep us moving toward that consistent vision after each election cycle."
Lipe said, "Much like myself, I want an individual with strong management skills, strong character, and a savvy business sense. Someone that can handle projects on all levels and who is not afraid to speak up and ask tough questions."
Nelson said, "It is my understanding that a city administrator was already hired. Let's hope they are morally and ethically an outstanding person."
Chorosevic said, "I need more detailed information to provide my opinion on this matter."
Fribis said, "The Court Drive neighborhood should remain residential because that is what the citizens that live nearby want. We need to listen to our residents because they own the city."
Lipe said, "If Pace Properties demonstrates a plan that makes sense for us and the residents agree on it, then I might be inclined to reconsider. However, as of the latest presentation at the February 2016 Board of Aldermen meeting, that was not the case."
Nelson said, "I think in the long run, frontage residential property on Lindbergh Boulevard can be difficult to sell. It is a very busy street. There is already commercial development within a block of Court Drive. The city might be better served by continuing with the commercial theme of that area."
Chorosevic said, "There is a need for order when conducting meetings or control, focus and the purpose get lost. As with any meeting, flexibility, purpose and accomplishment are important."
Fribis said, "Yes, I feel the mayor and aldermen should strictly adhere to Robert's Rules of Order during board meetings. Our city, in fact, has adopted the Robert Rules of Order by ordinance, and consequently, our city laws should be followed and enforced."
Lipe said, "While I feel it is important to adhere to the appropriate meeting guidelines and believe the mayor and aldermen have done so, I also believe a more open approach can be beneficial depending on situational variances."
Nelson said, "A city is very much like a large corporation. Without protocol, there is very little opportunity for growth. Mistakes and carelessness will become the norm without it."