Former Crestwood city administrator Greer named Fairview Heights' first-ever city administrator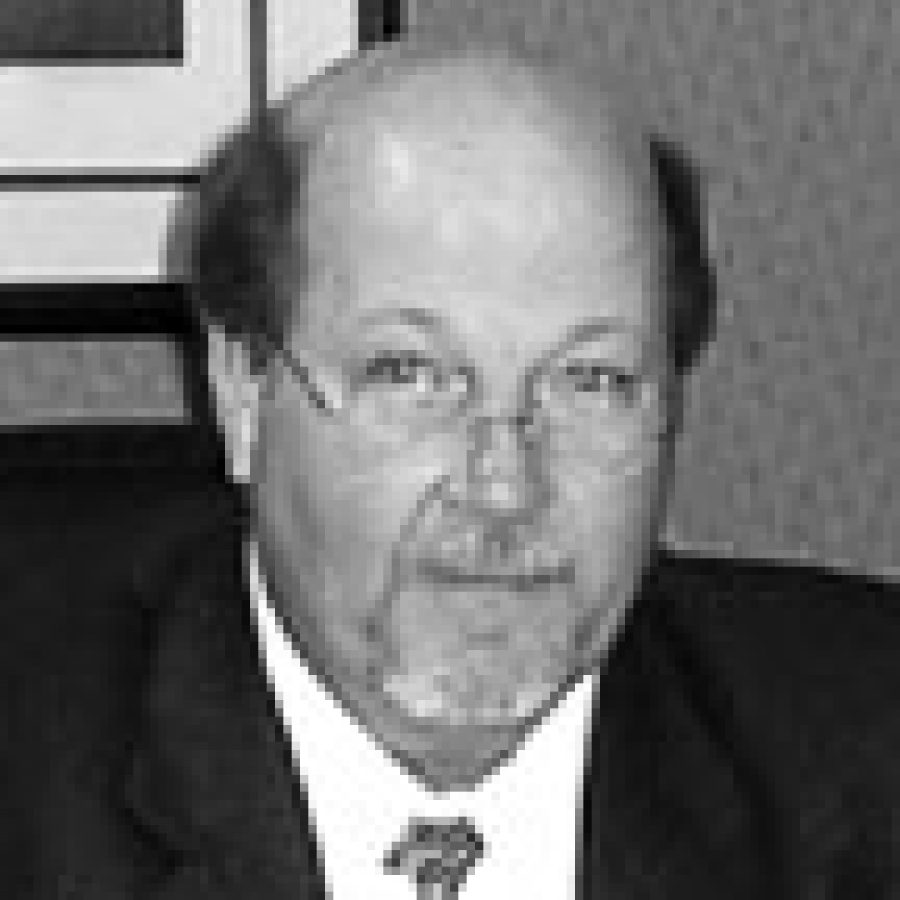 As former Crestwood City Administrator and Police Chief Don Greer prepares himself for his new position as the first city administrator in the history of Fairview Heights, Ill., he said he's pleased to be moving forward, but also is looking back a bit.
"I've got a great fondness for the community (of Crestwood)," Greer told the Call Friday. "Always have had. A lot of residents have called or e-mailed me or things like that over the last couple of months … Those relationships are hard to replace. I value and treasure those things. They're good people that live in Crestwood."
Greer is equally optimistic about his prospects in Fairview Heights, where the Board of Aldermen voted May 16 to name him the city's first-ever city administrator.
His new post in Fairview Heights comes after serving 16 years as Crestwood's police chief. Greer also took on Crestwood's city administrator position in December 2002 and served in both roles until City Administrator Frank Myers was hired earlier this year.
Greer will be paid $85,000 a year in Fairview Heights — the same amount as Myers — and will have a gasoline allowance. On top of his salary, he will be paid an additional $1,500 a year in lieu of health insurance.
Along with the salary he will receive in Fairview Heights, where he's looking to purchase a house, Greer still is receiving a chunk of change from Crestwood through his retirement agreement.
He will have received $74,500 in accumulated time-off hours from the city between Feb. 6 and Aug. 1. Under the agreement, Greer's time-off pay — spread across 1,635.85 accumulated hours — is based on his former annual salary of $94,790. Greer will be paid for the first 1,265.85 hours of time-off pay in 40-hour-per-week increments through July 15. At that time, Greer will be paid a lump-sum amount by Aug. 1 for his remaining 370 hours of vacation pay.
Besides his gasoline allowance from Fairview Heights, Greer is entitled to receive his Crestwood car allowance of $830 per month through June.
That retirement agreement, he said, meant a lot to him because he was allowed to spend time with his father, who passed away earlier this month.
"It (the retirement agreement) has really given me an opportunity to spend some time with my dad," Greer said. "He and I were always very close, and that's something that obviously I'm never going to be able to replace. So my appreciation in particular to Mayor (Roy) Robinson and the Board of Aldermen who was sitting at the time for allowing me to take that accumulated leave. It allowed me to spend time with my dad, and I'll never be able to get that time back. I really have an appreciation for that."
But now that he has been hired in Fairview Heights, Greer said he is looking forward to improving the city as much as he can and is grateful that he was hired so close to home.
"I think, in particular with them jumping in and not having a city administrator before, they seem to be very excited about it," Greer said. "It's important from my perspective to be working on the things that they want to be working on. That's kind of my nature of the way that I do things anyway. I mean, Crestwood — in spite of everything that you read in the blog — my job is really to take the position that the board wants to have taken. I make recommendations, the staff does studies. All of those kinds of things are relevant to the work you do. But at the end of the day, you take the position and strengthen the position that the Board of Aldermen decides that they want. That's who we work for.
"And whether I agree with their decisions or not is not even relevant at that point. It's my job to make sure that their wishes are carried out. And in Fairview Heights, we're going to spend quite a bit of time."
When Greer compares Fairview Heights to Crestwood, the first thing he sees is that both cities are largely dependent on sales-tax revenue. With that thought in mind, he's anxious to see what he can do with the revenue the city gains from Fairview Heights' St. Clair Square and the mall's partnership with CBL & Associates Properties Inc.
"They have a very, very successful mall with among the highest occupancy rates in this entire region," Greer said. "Phenomenal … the loyalty and success that they have at the mall. The history that I've seen between CBL and the city of Fairview Heights has just been very good. And I'm really looking forward to working with that quality of group of people."
As for Crestwood's recent near-sale of the Westfield Shoppingtown Crestwood, Greer said he believes Myers and the city's administration are on the right track and that the passage of Proposition S, a 20-cent tax-rate increase, on April 4 will help the city in numerous ways.
"I was very pleased that the voters elected to support the proposition for the property tax," Greer said. "I think that's a much-needed step for the city of Crestwood to be able to recover. I think if they maintain the fiscal policies that we put in place and use very, very conservative spending issues, then they're on the way to fixing themselves. And I think they will. I've got confidence in it. They've got some struggles. The city has some struggles with economic development issues and some of those kinds of things over the competition that's going on in the area and limited ability to provide the type of space that developers are wanting today. But, you know, they've got good people doing work."
Greer also expressed an appreciation for the people he worked with in Crestwood, even if he regrets he can't talk to them as much as he would like.
"I miss quite a few really good friends and relationships that I had there," Greer said. "Now I don't talk to those people as often as I would like to. But part of that's my desire to protect them as well as anything else, quite candidly. I enjoyed 16 years with the city of Crestwood. I hope that most of the people there remember me fondly. I think I'm pleased with the work that we were able to accomplish. The last couple years were indeed very tough, largely because of the financial condition. I think to a certain extent, history kind of got rewritten there.
"But I have nothing but the best of wishes for the city of Crestwood. I'm very thankful to Mayor Robinson and the Board of Aldermen for listening to me when I went to talk to them about a retirement agreement. I just … I was really burned out. Big time. But I'm also grateful."