Former alderman challenges Schlink in Crestwood mayoral race
Roby looks to unseat Crestwood mayor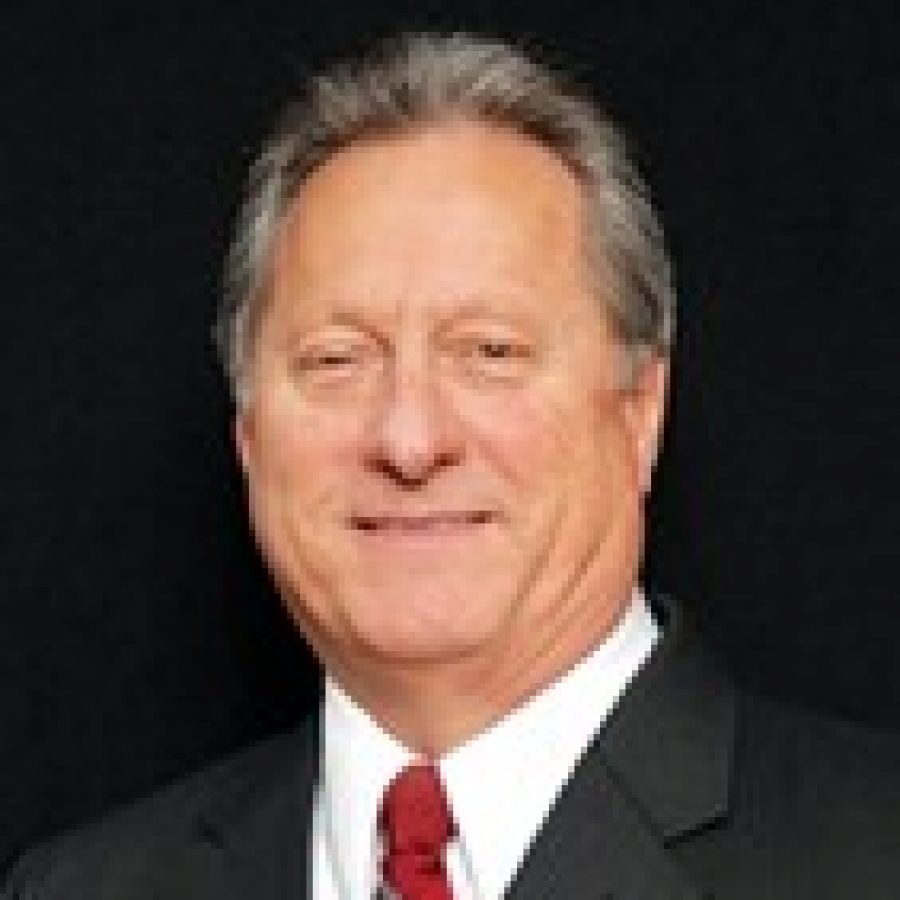 A former Ward 3 alderman is challenging Crestwood Mayor Jeff Schlink in the Tuesday, April 8, election.
Gregg Roby, who served one three-year term on the Board of Aldermen, is seeking to unseat Schlink, who was elected mayor in 2011.
• "The city cannot continue to operate on our present course. We need to address both revenues and expenditures short term and be more transparent on these issues with our citizens," Roby said.
• "The No. 1 priority is redevelopment of the mall property.
This effort needs to be undertaken in a way that it does not increase property taxes and prevents the city from being financially burdened by a development that cannot sustain itself," Schlink said.
Roby and Schlink will meet during a forum at 7 p.m. today — March 20 — at the Community Center, 9245 Whitecliff Park Lane. The forum, sponsored by the Crestwood-Sunset Hills Area Chamber of Commerce, will be moderated by the League of Women Voters.
Roby, 65, 9126 Buxton Drive, is employed in architectural sales for Midwest Products Group. He and his wife, Eileen, have three grown children.
Roby served on the Board of Aldermen from 2006 to 2009. He said he is seeking election to the mayoral post because "I am concerned with the direction our community is headed — declining revenues and escalating expenses, vacant buildings and reduced services."
Schlink, 45, 1228 Capri Drive, is director of systems and operations in the Compliance and Legal Division at Edward Jones. He and his wife, Kim, have four children.
Schlink unsuccessfully ran for alderman in Ward 2 in 2001, 2003 and 2004 before winning election over two opponents for an unexpired one-year term in 2009. He was elected unopposed to a full three-year term in 2010, and then was elected mayor the following year.
Schlink said he is seeking re-election because "in 2011, I wanted to offer Crestwood residents and business owners a fresh approach to leadership in Crestwood. Our city needed direction, planning and credibility. We have established that direction.
"Today, I want to build on our No. 1 priority, redevelopment of the mall property. We finally have a strong relationship and open lines of communication with the current ownership group. I want to leverage and build on that relationship to help move Crestwood forward."
The candidates gave the following responses to a Call questionnaire:
Roby said, "Although TIF has been abused on numerous occasions, it is a valuable tool if utilized as it was intended. So I support TIF when warranted and beneficial to the economy. I also support TDD (transportation development district) and CID (community improvement district) when they provide a long-term benefit to the community."
Schlink said, "To be practical, it is best to find ways to manage these tools. Part of the problem with existing TIF developments is that cities exerted little to no financial control over the developments, and the results speak for themselves — an excess of retail development with little to no job growth and heavier financial burdens on property owners and school districts.
"The Crestwood Court property owners asked for TIF and other tax tools to pay for one-third of their total cost of the project. I did not support removing $32 million from our community for an entertainment district. I did not see the long-term benefit to residents, existing businesses and the school district."
Roby said, "No. My professional background tells me the handling of that situation was bungled badly. I recommended that the city bring in professionals to provide the guidance necessary to negotiate a proposal, and my recommendation was ignored. The next step is pure supposition, and only time will tell."
Schlink said, "Yes, I agree with the board's handling of the proposal. The aldermen debated the issues, citizens provided input and I facilitated the discussions. Consistent with the city's Economic Developments Tools policy — adopted (in) 2008 — the board evaluated the project and found that the … 33 percent of the total cost requested for public assistance and the projected life of the TIF were excessive.
"The city's policy clearly states that prior to hiring a planner, the board must evaluate the project to ensure it meets minimum standards set forth in the policy."
Roby said, "I was serving as an alderman at that time and voted in support of the tax increase. There were those of us on the board who believed we were going to have a difficult time with revenues since the economy had tanked and no new development was imminent at the Crestwood mall.
"It turns out we were right."
Schlink said, "I voted to reject the proposed tax-rate increase. The tax amount was excessive, the money was not dedicated to a specific purpose, and the city was already collecting funds from Prop S (a tax-rate increase approved in April 2006)."
Roby said, "I participated in the rally with many Crestwood residents who, like I, believed the mall situation was not being dealt with in the proper manner."
Schlink said, "I was not involved with the prayer vigils and marches on City Hall this past summer. However, I support their right to free speech. Much of my time since those marches has been spent rebuilding our relationship with the owners and prospective buyers of the property. We don't know what the owners will do with the property, but I know my role as mayor has been to rebuild this relationship and work to move the development forward."