Former alderman challenges incumbent in Crestwood's Ward 4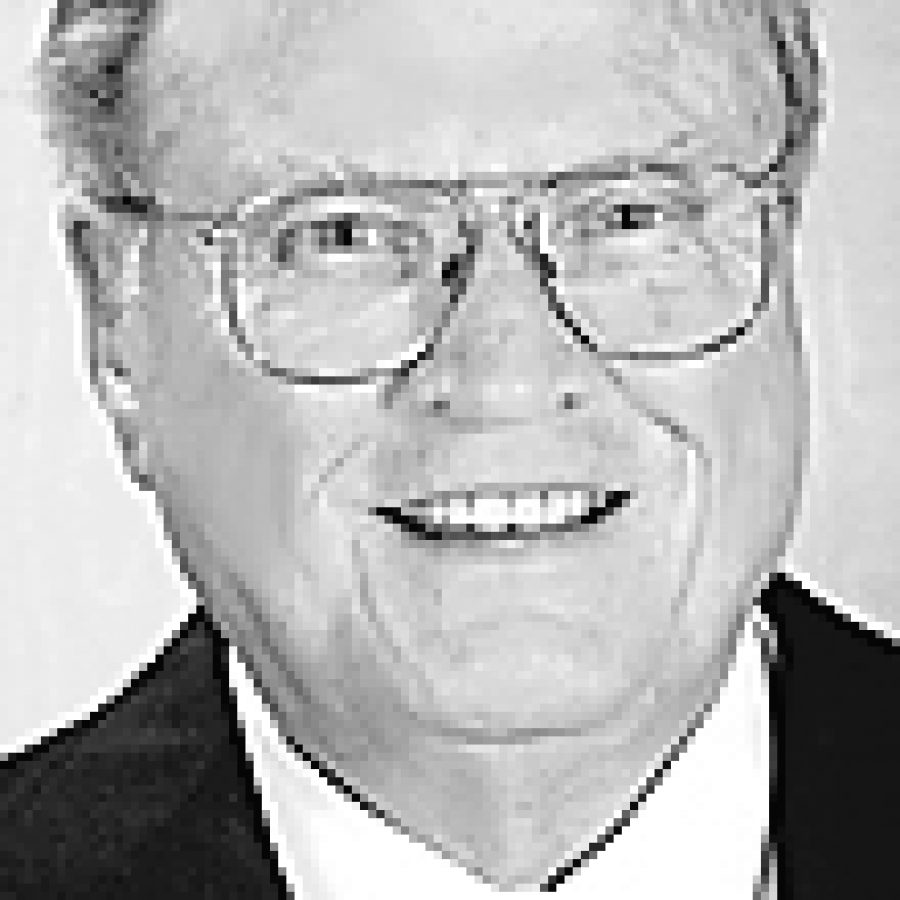 Former Alderman Steve Nieder is challenging incumbent Ward 4 Alderman John Foote in the April 6 election in Crestwood.
Foote is seeking his second consecutive term on the board.
Asked to identify the most important issue in the race, the candidates responded:
• "Bringing more Crestwood residents into the decisions needed to move our city forward as we balance revenue and costs," Foote said.
• "The $3 million debt incurred after at-tempting to build a new City Hall has been retired. The (Board of Aldermen) should retire the Proposition S tax as promised in resolution number 05-19 signed by the mayor (in) March of 2006," Nieder said.
Foote, 75, 8865 Glen Rose Drive, is a retired researcher in Washington University's physics department. He was elected to the board in 2007.
He is seeking re-election to "continue work I began in 2003 when Crestwood re-ported financial anomalies and could not close its books."
Nieder, 54, 9131 Cherry Brook Lane, is an industrial automation account manager with CESCO. He served as a Ward 4 alderman from 2006 to 2009, when he was defeated for re-election by Deborah Beezley.
He again is seeking a spot on the board because the Crestwood government "fails to carefully examine and fund expenditures when planning for the future. Crest-wood has a spending problem, not a revenue problem. Crestwood government acts in its own interest forgetting that it is ac-countable to the residents and continues to spend more money than it receives."
The candidates gave the following responses to a Call questionnaire:
Do you agree with the direction the city is moving under Mayor Roy Robinson?
Foote said, "Before Mayor Robinson took office in 2005, Crestwood had nearly $24 million of long-term debt and was criticized in a state audit on its accounting. In spite of falling sales tax revenues, the city is now almost debt free and its accounting systems meet state requirements, are transparent and are posted online so residents can see where their tax dollars go."
Nieder said, "The city made gains during Mayor Robinson's first year in office but those gains have been eroded since then."
Do you support the performance of City Administrator Jim Eckrich?
Foote said, "Yes, Mr. Eckrich is fully qualified and familiar with the city's needs, with firsthand, in-depth knowledge of Crest-wood's opportunities and problems. He listens, works well with department heads, employees and the elected officials, yet re-mains available to residents."
Nieder said, "I do not always agree with the decisions he makes, but I credit Jim with recognizing the Board of Aldermen's role in running the city."
Do you support the performance of City Attorney Rob Golterman?
Foote said, "Yes, as a one time city alderman, then our attorney, he has been involved in city affairs for a long time."
Nieder said, "Because Rob Golterman's specialty is not municipal law, there is room for improvement."
With the continued downturn in the economy, do you believe city officials also need to examine further cuts in spending?
Foote said, "Even before the economic storm, stores closed and sales-tax revenue from shoppers fell, cutting operating in-come. The city exists to provide residents services, yet staff cuts were made to balance budgets — going from 130 employees in 2003 to 95 now (27-percent staff cut).
"Streets and building repairs are being deferred as we struggle to keep services in the economic downturn. Further cuts will eliminate the Crestwood we used to know, so it is important residents become involved in decisions that will decide our future."
Nieder said, "The city should continue to create methods and procedures that reduce costs, produce revenue and increase efficiency."
In August 2008, 72 percent of Crest-wood voters rejected the proposed six-year, 35-cent tax-rate-increase Proposition 1. How did you vote on Prop 1?
Foote said, "Annual sales-tax revenues were down by nearly $1 million, limiting city services and forcing staff cuts. I voted for Prop 1 and supported it. The majority of our aldermen also recognized a gathering economic storm, agreeing to place the tax increase on the 2008 ballot. On Election Day, out of 9,000 registered voters, 6,000 did not even bother to vote. Failure of the 2008 real property tax pushed city budgets into deeper staff cuts — fire and police — and more deferrals of needed street and building repairs."
Nieder said, "I campaigned against the 2008 Prop 1 property tax increase proposal while my opponent, John Foote, vigorously campaigned in favor of increasing Crestwood residents' taxes. The proposal was not specific, measurable, attainable, realistic or timely."
What is your "vision" for the city?
Foote said, "Our city has the best location in the county, in the best school district, convenient parks close to our residents, a professional quality fire and police departments and is staffed by a core of smart dedicated city employees. As our revenue stream fell, city departments wrote grants, which brought in over $2 million in matching funds for new projects benefiting residents. My vision involves residents waking up and supporting our city staff to take part in rebuilding our city to where it once was."
Nieder said, "A vibrant city that fulfills the needs of its residents, where financial problems are a thing of the past and citizens have confidence in their city government. If elected, I will work to make the vision real."
Do you believe the Board of Aldermen should consider placing a tax-rate increase before voters?
Foote said, "Yes, but when residents understand the revenue and service costs affect their quality of life as well as home values."
Nieder said, "I would support a request for additional revenue if it is specific, measurable, attainable, realistic and timely."
Do you believe the Board of Aldermen should adopt a formal set of rules to govern its meetings?
Foote said, "Eight serving aldermen are residents, some with great backgrounds others just good public-spirited people who want to serve the city. These citizens must review tough issues and reach decisions through a voting process; there is enough stress without adding tight formal laws."
Nieder said, "Yes."