Football Tigers to face Seckman Friday night
Oakville falls to Lafayette 42-13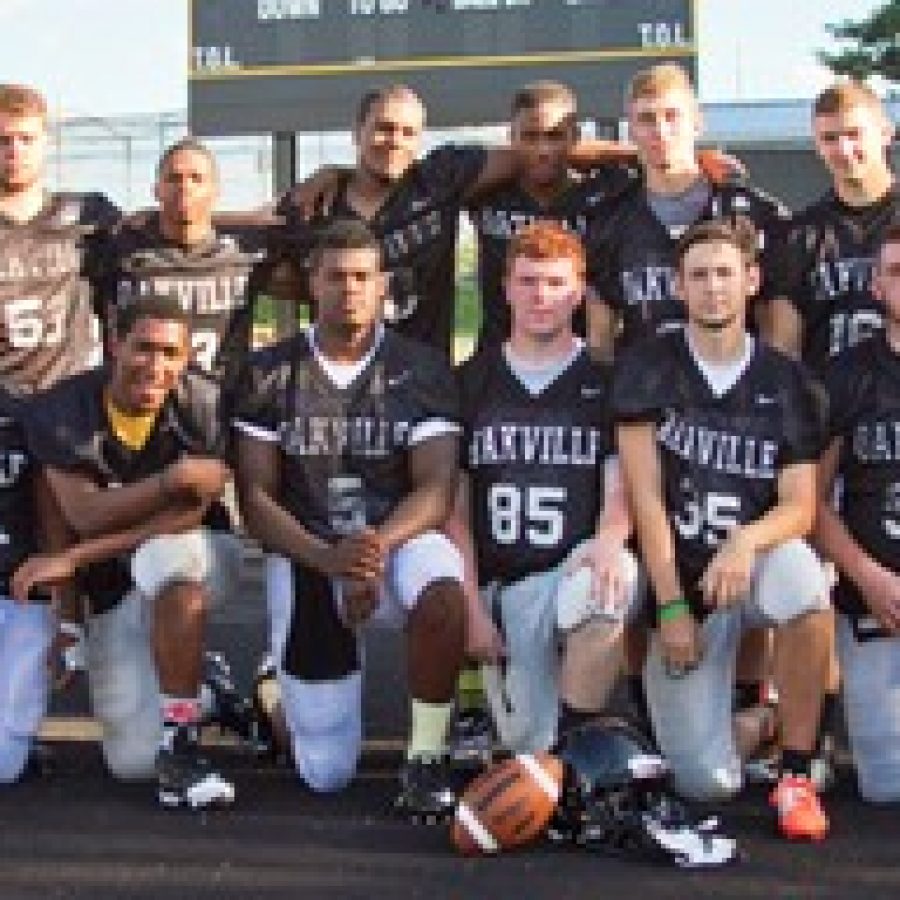 The Oakville Senior High School varsity football team will be looking for its third victory of the season when the Tigers face Seckman at 7 p.m. Friday at home, 5557 Milburn Road.
While the 2-4 Tigers are looking for a win, Oakville head coach Arlee Conners told the Call that won't be easy.
"I haven't seen a lot of them, but I know they won their last game," Conners said of the Jaguars . "They're coming off a win and we're coming off a loss, so I'm sure they'll be feeling pretty good …
"Our guys got to gain some confidence again. So … I'm sure it will be a good game for us."
The Panthers fell last Friday to the Lafayette Lancers 42-13. Coming into the game, both teams were 2-3 and looking for an equalizing victory to bring their club to a .500 winning percentage.
The Lancers struck first late in the first quarter. Oakville quarterback Carvon Robinson answered late in the second quarter with a 6-yard run.
Kicker David Chopin secured the extra point, putting the Tigers on top 7-6 with just over a minute remaining in the first half.
But Lafayette responded almost immediately, putting another eight points on the board after a touchdown and a two-point conversion.
When the teams returned from halftime, the pendulum swung to the Lancers' side — the Tigers allowed 21 points in the third quarter, putting the game out of reach.
Haris Zeneli ended the game with a touchdown for Oakville as the clock ran out, but it wasn't enough to break what appears to be bad luck when the team faces Lafayette.
"We had a good one going and we just couldn't sustain what we were trying to do," Conners said, adding that there were a few positives in the contest for his team.
"I think our kids pretty much battled like we always expect them to," he said. "I thought we had some unfortunate turnovers again and penalties. That seems to be the recurring thing — turnovers and penalties.
"It's us hurting our own cause rather than helping our own cause, and when you play against good teams you have to do everything right and we didn't."
Oakville fans and players hope to turn things around before the postseason begins in four weeks. Conners said few key details need to be taken care of to enable the team to perform at its maximum potential.
"I think we have a lack of focus at times, and in football, it's a team sport. You need all 11 guys on the same page at every play … Unfortunately, we've had some plays, some crucial plays, where we've had a guy or two not on the same page with the rest of the group and it shows," he said.
"That's what were working on — just doing the little things right so that when we get to a situation we have enough focus and determination about us (and) we'll get a better outcome."