Five seats are up for election in Crestwood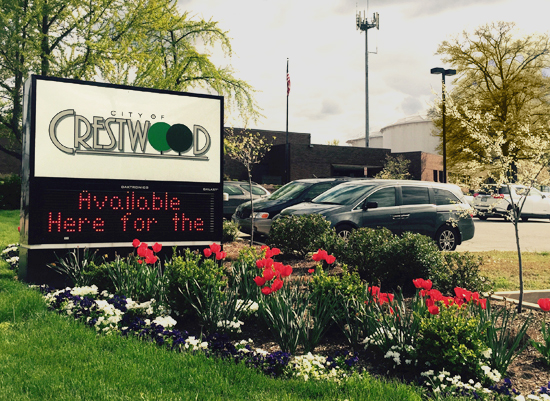 The Crestwood Board of Aldermen will have five of its eight seats up for election in April, a first in the history of the city.
Four current aldermanic seats were previously slated to be up for election in April 2019: Richard Breeding from Ward 1, Mary Stadter from Ward 2, Jerry Miguel from Ward 3 and Tony Kennedy from Ward 4.
With the election of Ward 3 Alderman Grant Mabie as Crestwood mayor in the November special contest, an additional Ward 3 seat will be up in April for a two-year term ending in 2021 — essentially the remainder of Mabie's term he was elected to in April 2018. Terms are usually three years.
Mabie took office as mayor on Nov. 27 and appointed Ward 3 resident Greg Hall to his seat, with the board's approval.
A city clause states that in the event an alderman's seat opens in the middle of a term, an appointee approved by the board will take over the seat until the next election.
With five seats up for election — more than half the board — April's elections could change the makeup of the board and determine who will have the majority.
"If history is a guide, I'd be surprised if we had five new aldermen," Mabie said at a Ways and Means Committee meeting Nov. 14.
None of the aldermen whose seats are up for election are term-limited out.
Breeding and Miguel formerly served as aldermen before being term-limited, and both sat out a term before running for the board once more.
Both their seats will be up for election.