Five candidates are vying for three three-year seats on Lindbergh school board
Akins, Bee, Englund, Faulstich, Kienstra seeking seats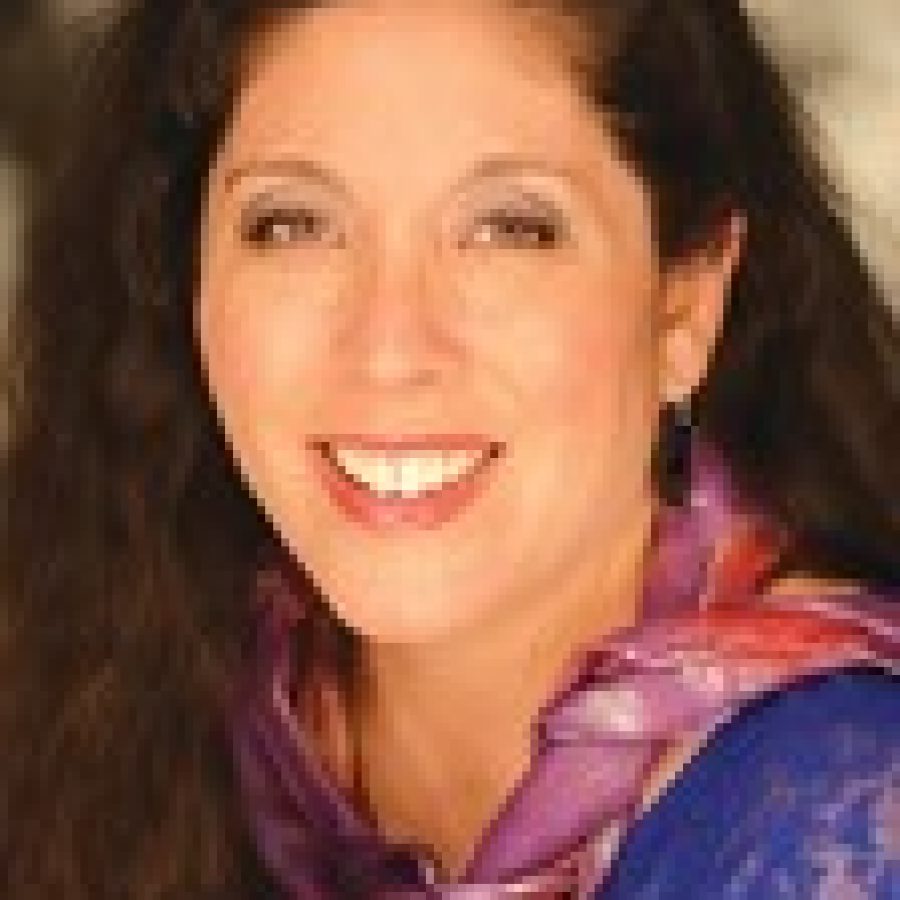 Five candidates, including three incumbents, are vying for three three-year seats on the Lindbergh Board of Education in the Tuesday, April 8, election.
The five are: Cori Akins, board Vice President Don Bee, board member Vicki Lorenz Englund, Al Faulstich and board President Kathleen Kienstra. This article will feature Akins, Bee and Englund. A future story will profile Faulstich and Kienstra.
• "Common Core will change how we measure success and teach our children. We'll need to fully understand and communicate how these changes will impact the district and ensure common standards don't impact educational opportunities for all students," Akins said.
• "I consider the continued success of educating the students in the district and by always ensuring the needs of students first and foremost in our district planning (as the No. 1 issue). I feel this will keep Lindbergh being Lindbergh and No. 1 in the state of Missouri," Bee said.
• "Growth. We are a victim of our own success. Because we have such an affordable housing stock and the highest-achieving school district in the state, we need room to grow. Proposition G was brought to the Lindbergh school board by the community as the best way to move forward," Englund said.
Akins, 39, 9916 Paragon Circle, 63123, is a homemaker and volunteer. She has four children who attend district schools.
Akins, who has not held elective office, said she is seeking election because "by the time Common Core is completely implemented in 2015, it will change how we measure success and educate our children. I will work for complete transparency regarding these changes and make sure the educational needs of every student are met."
Bee, 70, 1321 Park Meadow Lane, Fenton, is a retired Lindbergh educator and coach. He and his wife, Beth, have four grown children.
Bee, who was elected to the school board six years ago, said he is seeking re-election "to continue the tradition to equip, educate and for Lindbergh students to excel. I have a sincere passion for the students and the district as a whole to move forward."
Englund, 39, 9618 Arno Drive, Green Park, is a small-online business owner. She and her husband, Patrik, have two children who attend district schools.
Englund, a Democrat, represents District 94 in the Missouri House of Representatives. She served in the 85th District seat of the Missouri House in 2009 and 2010.
Englund, who was elected to the school board in 2011, said she is seeking re-election because "as a Lindbergh graduate and a parent of two young children in the district, I am most concerned that the excellent education Lindbergh is known for is sustainable. I have served on the Lindbergh school board for the past three years and Lindbergh has been No. 1 in the state in academic achievement for the last four years."
The candidates gave the following responses to a Call questionnaire:
Akins said, "Roughly 90 percent of Lindbergh's budget comes from local tax money. As a representative of the local taxpayers, I'll work in response to what the voters decide."
Bee said, "I definitely will be voting 'yes' on this critical issue. I strongly feel that it is imperative to maintain our class size for each classroom and appropriate enrollment in each building. Because of the ongoing growth in our district — estimated at approximately 100 new students per year for the next five years — the solution becomes a new elementary school as well as needed updates in our high school. If this does not pass, the specialty teachers could most likely lose dedicated classroom space."
Englund said, "We are a victim of our own success. Because we have such an affordable housing stock and the highest-achieving school district in the state, we need room to grow. Proposition G was brought to the Lindbergh school board by the community as the best way to move forward."
Akins said, "I support the district on Prop L."
Bee said, "I voted 'yes' for Prop L. I thought it was absolutely necessary that this proposition pass to continue to move the district forward."
Englund said, "I voted in favor of Proposition L because I understood the needs of the district, how the funds would be spent and am confident in how Lindbergh has handled its money in the past. I will continue to ensure that Proposition L funds are spent wisely and pledge to work diligently to make sure taxpayer dollars are spent responsibly."
Akins said, "Yes. The Missouri Constitution protects the collective bargaining rights for all public employees."
Bee said, "Yes."
Englund said, "Now that I have been on the board for three years, I appreciate the progress we have made with our teacher unions. I truly feel we are a partnership and that benefits, class sizes, et cetera, are all discussed openly in relation to the revenue and budget priorities of the district."
Akins said, "Many of our schools have an open campus format, which can make security a challenge. I feel the current administration has been effective in addressing these challenges."
Bee said, "Yes. However, there is always room for improvement. There has been tightened security at all elementary and middle schools and major improvements at the high school campus."
Englund said, "The district has recently spent funds to upgrade our system and replace worn/broken doors and locks. I am satisfied."