Firefighters contain Oakville blaze to garage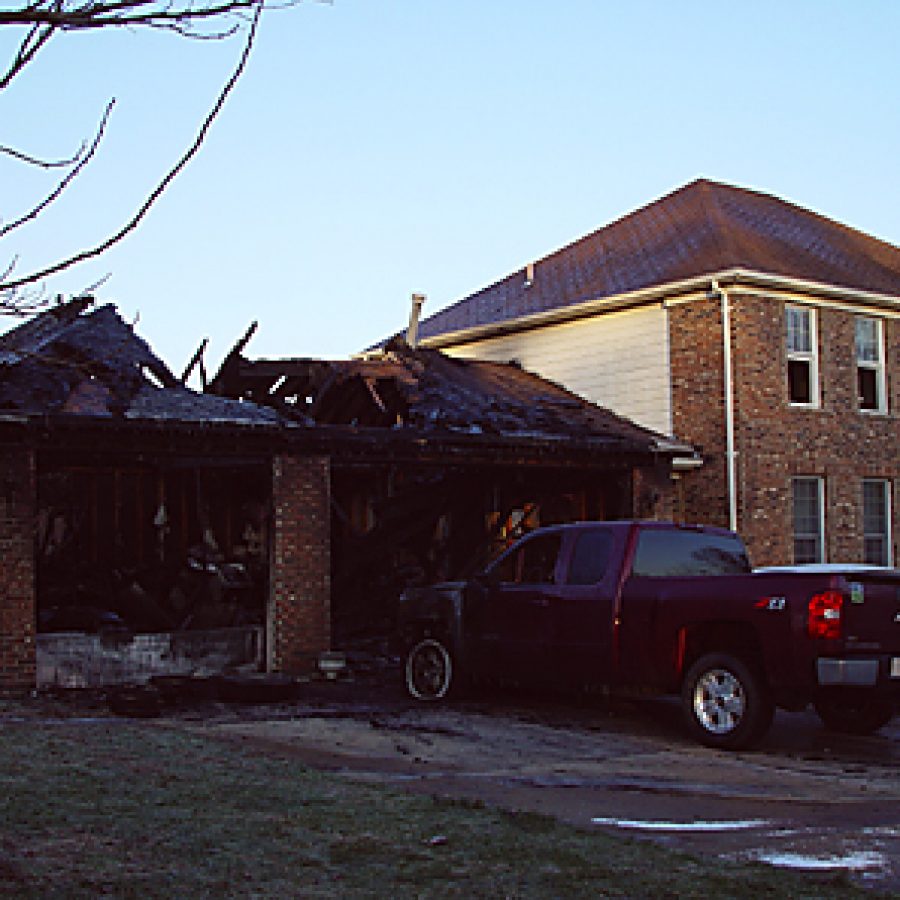 The Oakville home of Thomas and Judith Epperson was the site of the Mehlville Fire Protection District's first major incident of 2010.
Firefighters responded to a call at about 3 a.m. Friday to find the garage of the house on Graystone Ridge Court in flames.
"The whole sky was lit up," MFPD Administrative Chief Fire Officer Tim White told the Call. "It was to the point where the siding started melting off a neighbor's house."
White said one of the Eppersons' dogs, not a smoke detector, alerted the sleeping couple to the fire. All occupants escaped unharmed, he said.
Firefighters contained the blaze in roughly 15 minutes and were able to save the house, White said. The cause of the fire still is under investigation, he said.