Felton should be focused on district, some contend
Past leaders recruited him, Felton tells board members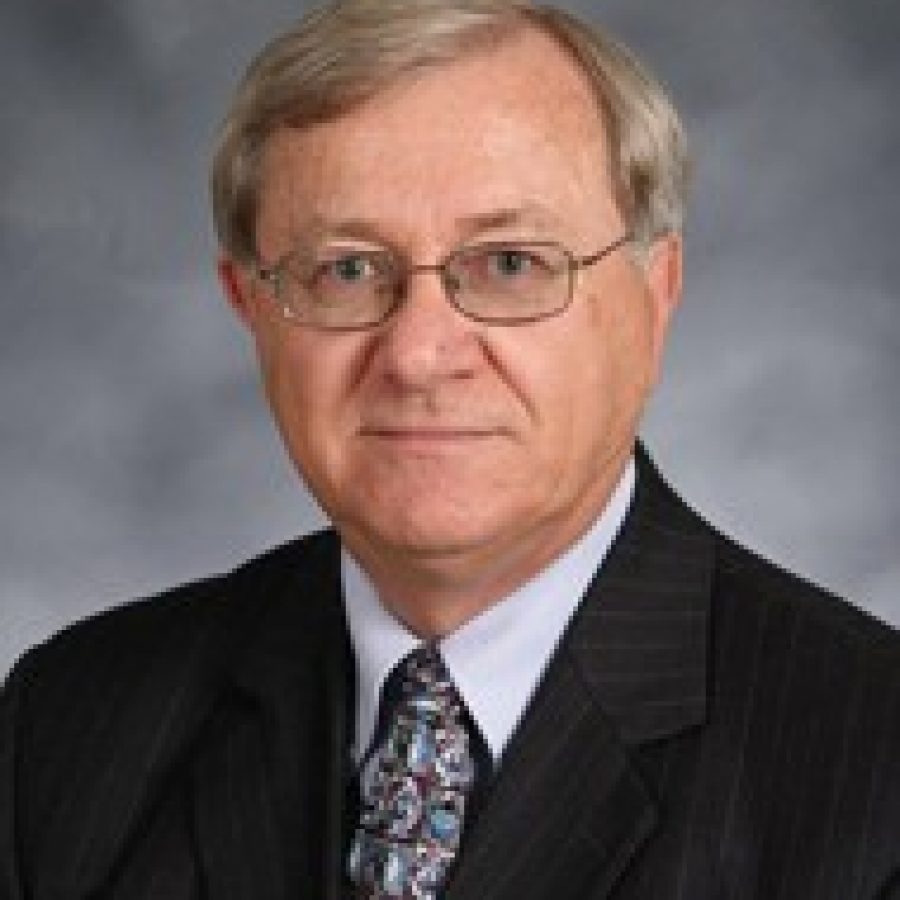 Mehlville Board of Education member Larry Felton has been rising up the ranks in the Missouri School Boards' Association for years, and is now headed toward leading the organization altogether.
However, some residents and board members believe he should be focused on the Mehlville School District instead.
Felton is currently the vice president of the Missouri School Boards' Association, or MSBA. He asked the Mehlville board to endorse him during the application process leading up to his potential election this June to the president-elect position of MSBA, which would position him to take over as president of the education advocacy organization the following year.
Lemay resident Ken Meyer said he opposed hiring the MSBA last November for the district's superintendent search because of Felton's ties to the MSBA, which he views as a political organization. He believes endorsing Felton for the top position in the group is a similar conflict of interest, referencing Mehlville's own conflict-of-interest policy written by the MSBA.
"At that time, I asked a question: Does Mr. Felton work for the Mehlville School District, or does he work for the MSBA?" Meyer said at the board's Jan. 22 meeting. "And here we are again deciding the same thing. He is running for an elected office, and he's asking for the endorsement of this board. I see that as a conflict of interest."
However, as a membership organization of school boards, MSBA's elected positions are only open to sitting school board members from the state's 520 districts who have served at least three years.
The Mehlville board voted 5-2 to endorse Felton for the position, with Vice President Venki Palamand and Secretary Lori Trakas opposed.
While usually Felton's rise to the top of MSBA would be excellent for Mehlville, the timing is bad with the district's current $5 million deficit and impending $8 million deficit that will require heavy budget cuts, Palamand noted, and district residents may wonder why Felton's attention is not on Mehlville right now.
It was a similar argument Palamand gave about himself hours before, when he told south county Democratic officials that he would not run against Kevin O'Leary for the Democratic nomination for the open 6th District County Council seat due to a request from County Executive Steve Stenger's office and because he wanted to focus closer to home on Mehlville's financial concerns.
"Public perception-wise, if our most senior board member looks like he's trying to advance in a state organization, I don't think that's going to play well in the public eye — I think the public will want us all to be focused on Mehlville and not distracted by other activities outside," Palamand said. "The part of MSBA that does superintendent searches is different, but again, there's going to be that perception that we just hired MSBA as our search firm and Mr. Felton is maybe going to be nominated as president of MSBA? The timing is just not very good."
Palamand, who trails Felton as the longest-serving board member in Mehlville, said he also disagrees with MSBA's philosophy on some issues — for example, how to talk to the press, which the MSBA recommends board members should avoid.
Felton, who withdrew his vote for MSBA as the district's superintendent search firm in December amid objections that the vote gave the appearance of a violation of the district's conflict-of-interest policy, said he receives no money from serving in a volunteer position with MSBA, so serving in a higher position cannot be a conflict of interest.
If Felton moves past the application and interview process for the president-elect position, he would be the second school board member in south county in recent years to be tapped as president of MSBA.
Missouri Board of Education member Vic Lenz served as the president of MSBA from 2011 to 2012 while he was also the president of the Lindbergh Board of Education, after serving as MSBA president elect and vice president.
"I understand the issue why people would perceive a conflict of interest, but I have nothing to gain from this," Felton said. "This wasn't my idea. I got recruited by a bunch of past leaders. I'm trying to figure out how I can get out of this so I can basically play with my grandkids a bit."
Superintendent Norm Ridder was previously the head of Springfield Public Schools, which had two board members rise to the top of the MSBA while he was there.
Springfield never had a problem with its concurrent MSBA board members neglecting their duties in Springfield, which is the largest district in the state, Ridder noted.
"Did it take away from the local board? No, it brought a lot of information to the board," he said. "It's good for Mehlville.
"Mehlville will be in the middle of the conversation in the governor's office, with the Legislature, with teachers' associations, with (the Department of Elementary and Secondary Education) and the whole works — so I think that's a big plus for Mehlville."