Event proves to be 'egg-citing'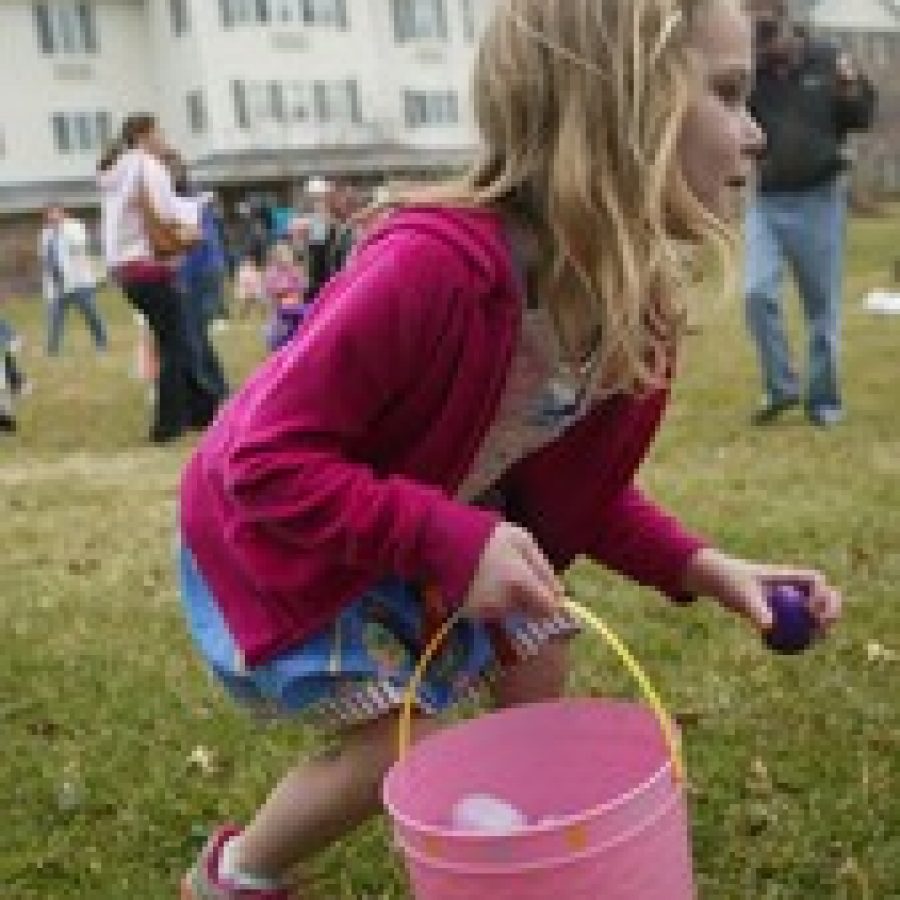 Five-year-old Emily Kinzel, of Concord, stops to pick up one of the thousands of Easter eggs hidden Saturday in the back of the Orchid Terrace retirement community on Butler Hill Road. Children from throughout south county snagged more than 2,000 hidden Easter eggs during a hunt that lasted roughly two minutes.
Event proves to be 'egg-citing'
Hundreds of youngsters turned out Saturday morning to participate in the seventh annual Eggstravaganza sponsored by ROC Ministries and Mehlville Baptist Church at Mehlville Baptist Church on Kinswood Lane. ROC Min-istries and Mehlville Baptist Church have united as one church and the combined congregations met for their first service on Sunday.