Enrollment in Mehlville up for summer school
Lane says Mehlville's summer school will be a 'cool experience for the kids'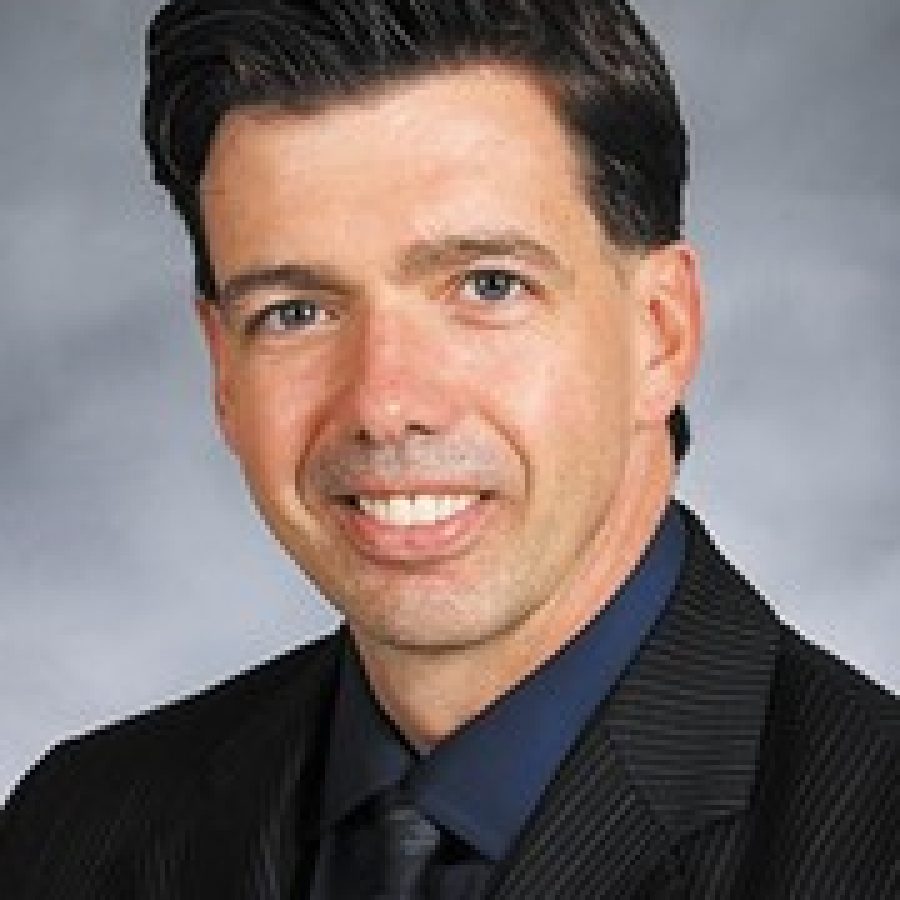 In a revamp of traditional summer school, the Mehlville School District is doubling instructional time for students this summer and adding busing and new programs like STEM camps that could potentially turn the program into a significant moneymaker for the district.
Registration is still open for the programs, and elementary summer school enrollment has already doubled compared to last year due to the changes this year.
Changes for elementary include expansion to a full day and options to ride the bus from a student's home school, said Deputy Superintendent Brian Lane, who oversees the program.
Summer school is free for students, but Mehlville receives payments from the state based on average daily attendance.
"It's going to be a really cool experience for the kids," Lane said of what the district is now calling a "Summer Acceleration Program" because of a new emphasis on not just the remedial work typically associated with summer school, but advanced classes that drive student achievement.
Some years the district has even lost money on summer school, but Lane told the Call he projects the district could make $350,000 after expenses this year on the program, mostly due to increased enrollment from more buses and expansion to a full day.
"We thought that was a real need in the community for working parents, and to not have to try to figure out how to pick up your kid at 11 or 12," Lane said. "It's not just a remediation program as it was in the past. The nice thing is that not only can we offer these great new classes and services, but because of the way the state is reimbursing for summer school and with all our added hours and students, we'll probably come out ahead."
All summer school programs take place Monday through Thursday, June 6 through June 30.
Trautwein Elementary, 5011 Ambs Road, and Wohlwend Elementary, 5966 Telegraph Road, will hold Elementary Summer School Acceleration, a full-day program of classroom instruction in English Language Arts, or ELA, math, science and social studies, from 8 a.m. to 3 p.m. All K-5 students involved will also have enrichment opportunities during the course of the summer program, and for the first time, a prekindergarten option will be offered to help students prepare for kindergarten.
Those programs will run in two half-day sessions.
Y-Care will be available for a fee, and will also be available each Friday during the term that summer school is not in session.
New this year for elementary, parents can drop off and pick children up at their home elementary school and the district will bus them to Trautwein or Wohlwend.
"If you're in the Rogers (Elementary) attendance area, just bring your kids to Rogers — we'll bus them from there," Superintendent Chris Gaines said.
Bernard Middle School, 1054 Forder Road, will host Middle School Summer Acceleration from 8 a.m. to noon.
The middle school program focuses on core subjects and enrichment activities for students in grades six through eight.
The district is piloting extra buses for elementary school this year, and if it's successful extra buses for middle school could be added next year, Lane said.
Besides the usual summer school, middle schoolers can attend the first-ever STEM camp for grades five through eight, which will concentrate on project-based learning in math and science. STEM stands for science, technology, engineering and math.
"We think the STEM camp will bring in some kids who wouldn't otherwise come — my son's going," Gaines said.
The two-week STEM camps meet for a half day with teachers who took two days of training and wrote new curriculum just for the camps, the deputy superintendent said.
"It's all fun activities based around science, technology and math," Lane said.
High School Summer Acceleration happens at Oakville High School, 5557 Milburn Road, from 8 a.m. to noon.
Although the high school classes include remedial courses for students who need them, they also include a range of electives, including business, art, sports and personal finance, that students can take now to take more advanced classes during the school year or open their schedule to be able to take band or choir.
All classes will use 1:1 laptops, and online courses will also be offered, Summer School Academy Principal Rodney Gerdes said in a recruitment video for the program.
Incoming freshmen who were close but did not place into Algebra 1 can take an algebra "bridge" to get back on the algebra track, Gerdes said.
For the first time, the high school program will also offer a free series of study sessions for students planning to take the June 11 ACT test — a program so popular that it is already full, but it will be offered again next year. ACT classes are typically expensive, but the district is offering the service for free.
High school participants can catch a shuttle bus from Mehlville High School to Oakville each day, Gerdes said.
"Why have two months of lag in your education?" Gerdes said in the video. "Get yourself ahead and stay ahead … Come be in class, learn and have fun."
Breakfast and lunch will be available for all students except prekindergarten, who will only have breakfast.
Both meals function on the same accounts as students use during a typical school year, with free and reduced lunch or regular payment.
Besides summer school and STEM camps, the district will also offer more traditional summer camps on the same dates in sports, chess, driver's education, Mad Science and Little Medical School, among other topics.
Most summer camps will be at Blades Elementary, 5140 Patterson Road, and sports camps will be at Mehlville and Oakville high schools.
To register for summer school, visit this article on our website at
for a link to the program page or visit
.