Englund challenges Brown for 94th District House seat in Nov. 8 election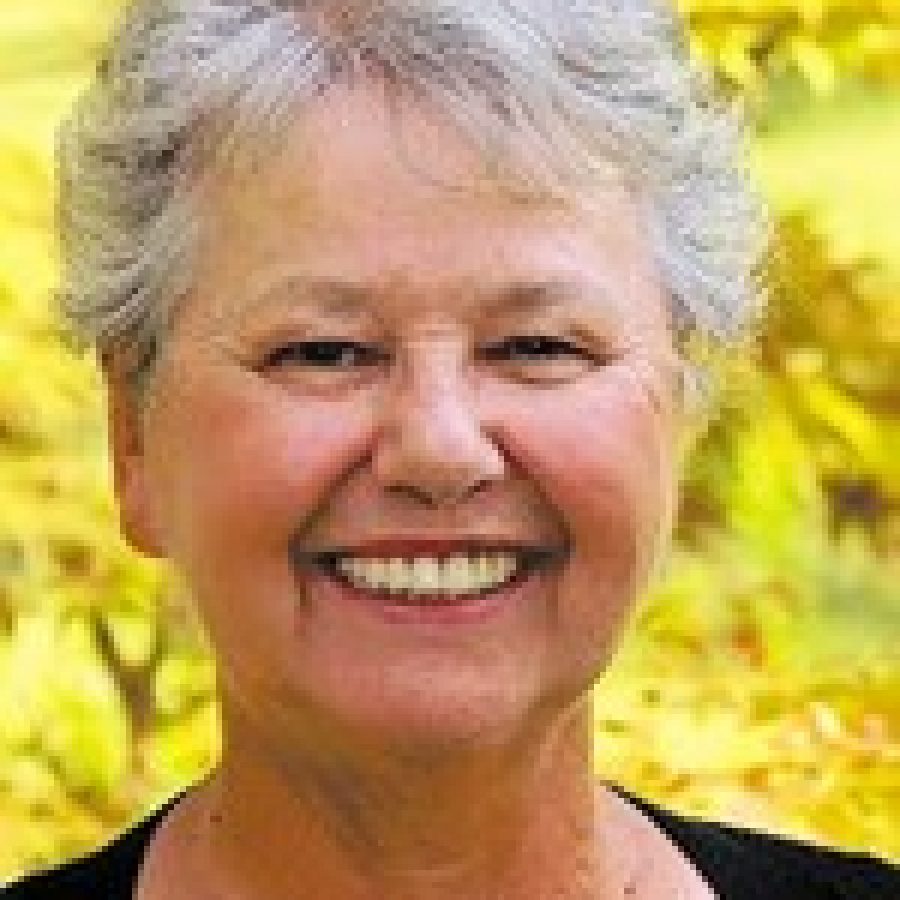 Former Democratic Rep. Vicki Lorenz Englund is challenging Republican Rep. Cloria Brown for the 94th District Missouri House seat in the Nov. 8 election.
Brown and Englund, who also serves on the Lindbergh Board of Education, have been squaring off against each other in Missouri House elections since 2008 when Englund was elected to the District 85 seat by defeating Brown.
In 2010, Brown defeated Englund for the District 85 seat. Englund defeated Brown in 2012 to win election in the newly re-drawn 94th District. Two years ago, Brown defeated Englund to win election to the 94th District seat.
Asked to identify the most important is-sue in the race, the candidates responded:
• "Jobs for Missourians," Brown said. "When there are no jobs, families suffer. The tax-and-spend policies of the past have hurt everyone. Economic growth and development will be achieved through re-duced taxes, tax incentives for business and ongoing training of our work force.
"Businesses need to have dollars to invest in product development which creates jobs which in turn creates buying power for the employee and his/her family. Training and retraining Missouri citizens must become a priority so that our workforce is always prepared for the next job."
• "The single most important issue in this election is the economy," Englund said. "I will fight to put south county back to work.
"I support creating jobs here in Missouri, and not shipping jobs out of state or overseas."
Brown, 74, 3306 Lone Elm Drive, 63125, is retired from MasterCard International, where she served as vice president of a technology group. She and her husband, Frank, have an adult daughter.
Brown, who previously served as the Lemay Township Republican committeewoman, is seeking re-election because "I want to continue to serve our community now that I am retired and have the time to be a full-time representative. The people of the 94th District deserve a representative who understands and reflects their values and beliefs. I have lived in the district for over 40 years. I know and understand the problems facing the people of the 94th and continue to work tirelessly to ensure that these problems are resolved."
Englund, 42, 9636 Guehring Drive, 63123, is a commercial real estate agent and the sole proprietor of GiftPak Express.
She has two school-age children.
Englund is seeking election because "I was born and raised in south county and support our core values — strong schools for our children, good jobs for working families and lower taxes for our seniors.
"My current service as a school board member and past service as a state representative give me a unique perspective and experience to fight for us in Jefferson City. I am running to uphold solid Missouri values."
The two candidates gave the following responses to a Call questionnaire:
Brown said, "I am 100-percent pro-life and the only candidate in the 94th state representative race that is endorsed by the Missouri Right to Life. Many of the pro-life bills come through the Children and Families Committee on which I serve."
Englund said, "I am anti-abortion and believe that the best way to reduce abortions is to prevent unintended pregnancies.
"The best way to do so is through proper, comprehensive sex education. I support current Missouri law, which prohibits abortion after viability."
Brown said, "The death penalty is the appropriate punishment for certain criminals, committing specific crimes. The imposition of the death penalty is extremely rare. This law is not likely to be changed. I feel that the system has safeguards through the long appeal process, our jury system, and most of all, the latest advancements in technology that aid in investigations.
"There are some crimes that are so horrendous that the death penalty is justified. In my survey of the 94th District, the response was overwhelmingly in favor of the death penalty."
Englund said, "I am against the death penalty."
Brown said, "No. There have been no adverse effects from the passage of this law."
Englund said, "Missourians voted to prohibit concealed weapons, and I believe the will of the people should be heard. I disagree with the recent repeal of this law."
Brown said, "While the interpretation of the videoconferencing clause might allow all members of a public body to attend every meeting by video, without limits, I believe that a member's use of video conference attendance should occur only sparingly. It is good public policy for citizens to have the opportunity to meet with their elected officials face-to-face.
"I believe that the public body should consider adopting a policy establishing parameters for video conference attendance of meetings by their members."
Englund said, "I believe that a public official should attend at least a majority of public meetings in person and only use videoconferencing on an occasional basis."
Brown said, "Missouri restricts TIF projects to 'blighted' or 'conservation areas within cities or counties. Approved projects must also be viewed as unlikely to occur without TIF assistance. Some flaws in the Missouri TIF statute allow the law to be used for projects adverse to its true redevelopment origins. TIF allows a city to capture money that would have gone to other taxing entities and use it how the city desires. Changes are needed to this law."
Englund said, "I believe that tax-increment financing is a valuable tool when used correctly to stimulate economic development in distressed areas. It is often misused and we need to be vigilant about how often and in what cases it is used."
Brown said, "Allowing the voters the opportunity to voice their opinion is a good thing. So I would support placing a constitutional amendment before voters."
Englund said, "Yes, we need to repeal the supermajority requirement for school-district bond issues. I believe we need to take a look at educational funding mechanisms overall to improve the ways in which our public schools are funded."
Brown said, "Yes, absolutely. The formula was meant to ensure equitable funding for schools. It does not. Our suburban taxpayers are funding the rural schools and the inner-city schools.
"However, money is not the only answer to better education. Looking at the 2015 current expenditure per average daily attendance for Mehlville, $9,044.22; for Lindbergh, $9,699.84; for Riverview Gardens, $10,694.64 and for St. Louis city,$14,779.27, you find a great disparity. Mehlville and Lindbergh each spend less per student than either Riverview Gardens or St. Louis city. Also there is a disparity in how much of the funds come from local property taxes and how much from state taxes: Mehlville, 78.82 percent; Lindbergh, 91.28 percent; Riverview Gardens, 28.34 percent; and St. Louis city, 63.22 percent. Not only are our Mehlville and Lindbergh taxpayers giving more in local taxes, but the taxes they pay to the state are being used to help fund Riverview Gardens and St. Louis city."
Englund said, "Yes, we need to work toward an adequate and equitable school funding formula based on uniform tax assessment across the state. We also need to focus on fully funding the formula as well."
Brown said, "No."
Englund said, "I do not believe any changes need to be made to the current law."
Brown said, "Yes. It has often been used for the profit of a few and not for 'the common good' for which this law was intended. 'The common good' needs to be strictly defined to prevent abuse."
Englund said, "We need to do everything we can to prevent the use of eminent domain laws and ensure that eminent domain is only used for the common good."
Brown said, "No. The people being covered by Medicaid expansion are not the elderly, are not people with disabilities and are not even poor kids. Medicaid expansion would cover able-bodied adults of working age. Our existing Medicaid system is broken. We must fix it rather than throwing good money after bad.
"This year we made changes to our health care system by creating a co-pay system for Medicaid recipients inappropriately using the emergency room. Also added was a fee for Medicaid recipients who do not show up for doctors appointments. These changes will save Missourians millions of dollars by cutting down on unnecessary usage of emergency room services and cutting back no-show fees that the State must pay doctors when patients do not show up. These changes will result in Medicaid patients being treated like you and me. If we don't show up for doctor's visits, we can be charged a fee. Shouldn't the same be true of individuals whose medical care is being paid for by you and me?"
Englund said, "I wholeheartedly support Medicaid expansion because it not only would provide much-needed health care to those living in poverty, but it would do so with our own tax dollars that would be returned to Missouri from the federal government. Not only does it not cost Missouri taxpayers any additional money, but it would create thousands of jobs in the health care industry. It is unfortunate that politics is getting in the way of helping those who need it most."
Brown said, "No."
Englund said, "At this point in time, there are various studies being conducted about the feasibility of sharing some service providers between the city and the county. I do not see a merger as a feasible option, however, having the city join the county as its own separate municipality may make more sense. Without further investigation, it is too early to tell."
Brown said, "We have a moral obligation to ensure that the retirees receive the benefits that they were promised. Legally, no changes can or should be made to PSRS that would adversely affect existing retirees or active teachers. In August of 2011 PSRS implemented changes called 'Funding Stabilization Policy.' PSRS believes this change will pay off the unfunded accrued liability and PSRS will become 100-percent pre-funded within a 30-year time period without raising the contribution rate of the teachers and taxpayers. I will continue to work to ensure that funds are available when the employees retire."
Englund said, "During these most difficult of economic times, we need to be very careful not to harm anyone's pension while at the same time keeping a close eye on our state budget."
Brown said, "Yes, but there would need to be stringent rules as to how the recordings would be used."
Englund said, "If audio recordings are the most effective way to keep track of how government can be held accountable for the decisions it makes with our taxpayer dollars, I am in favor of it."
Brown said, "Yes, as long as the limits cover all contributions."
Englund said, "I do support imposing campaign contribution limits. There are several individuals throughout the state who think they can buy elections and the last time I checked, democracy was not supposed to be for sale to the highest bidder."
Brown said, "First priority is to keep the students in their own district. Long term moving them to other districts is detrimental to them and their community. However, if there is not a way for them to receive a quality education in their own district, we must ensure that the receiving district has control over how many students they take and which ones. Also the receiving district must receive appropriate financial compensation."
Englund said, "I worked extensively on this issue in the Legislature in 2013 by serving on the Conference Committee for Senate Bill 493. We worked out a compromise that while not perfect, was vetoed by Governor (Jay) Nixon. What we need for south county is to make sure that if more schools in the region lose accreditation, we do not have overcrowded classrooms.
"That is why it is vital that we have student-to-teacher ratios established in law. We also need to be able to take transfer students only if we do not have to build more buildings or hire more staff. It is not fair for our district to take on any additional costs that would not be reimbursed by the sending district. The law must be changed to take care of these concerns."
Brown said, "In my survey of the district, I found that about 12 percent agreed to toll roads, 21 percent agreed to a gas tax, 5 percent agreed to a sales tax, 13 percent agreed to a combination of the options, 16 percent did not want any increase and the remaining 33 percent didn't respond to the survey. First, we always need to take a hard look at spending and cut waste. If that is not enough and to get the agreement of the voters, I think that we will need to look at a combination of taxes."
Englund said, "There is an initiative on the ballot that imposes an increase in the tobacco tax in order to generate more money for roads and bridges, however, it is competing with early childhood education as another recipient of a tobacco tax increase. I hope at least one of these good causes is funded through a tobacco tax and the fact that they are both on the ballot at the same time does not kill both initiatives."
Brown said, "I will continue to work with businesses in the area that want to expand and will work with new businesses. Currently, I contact our county councilman when I hear of problems with permits, signage, et cetera. I am working with a group that wants to improve the appearance of the intersection at I255 and Telegraph. This is just the beginning. We are in the very early stages of talking about improving the areas up and down Telegraph. A neighborhood improvement association has been mentioned as a possibility. Also, there has been discussion about forming a municipality in south county."
Englund said, "My previous work with the St. Louis County Economic Partnership allowed me to see just what we could do to revitalize our community. We should continue programs such as the Façade Improvement Program, Great Rivers Greenway and the Lemay Development Crop/ to clean up our communities and draw more commercial development. There should be more of a focus on filling up vacant properties in south county by joining forces with our local chambers in creating a commercial property database."