Election of Trakas to council top story of past year
Stay tuned for more to come on some top stories of 2016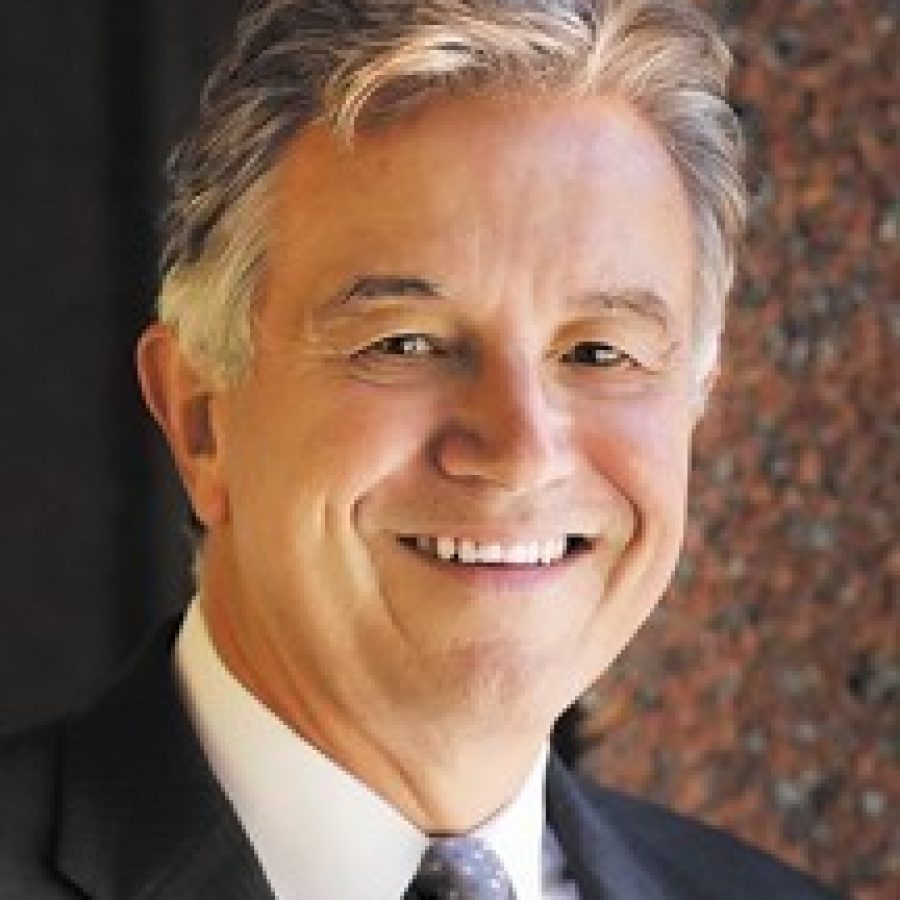 A proposed apartment complex vehemently opposed by neighbors and an unresponsive councilman created the perfect storm to propel a political newcomer to victory in the November election for the 6th District County Council seat.
Republican Ernie Trakas, an Oakville attorney, defeated former Rep. Pat Yaeger, D-Lemay, to win the council seat held by Kevin O'Leary, D-Oakville, who did not seek re-election.
Trakas beat the odds as his grass-roots campaign catapulted him to victory in what is, without a doubt, the No. 1 news story of 2016.
Trakas was outspent roughly 3-to-1 by Yaeger, according to campaign finance reports.
O'Leary faced a barrage of criticism from south county residents, as he advanced legislation to approve the 232-unit apartment complex proposed at Tesson Ferry and Bauer roads by Oakville-based J.H. Berra. Until granting an interview to the Call in late December, O'Leary had not spoken to constituents or the media since last summer.
St. Louis County residents proved what caring and compassionate people they are after Officer Blake Snyder was shot and killed Oct. 6 while responding to a disturbance call in Green Park.
Snyder, 33, a four-year veteran of the St. Louis County Police Department's Affton Southwest Precinct, was the 10th county officer to die in the line of duty in the department's history and the first since 2000. In the months since Snyder's death, countless fundraisers have been conducted with proceeds going both to the officer's family — wife, Elizabeth, and son Malachi — and to BackStoppers.
Lindbergh National Education Association President Kim Scronce told the Board of Education in July that teachers would work to contract and withhold voluntary services until they see "significant progress" on a series of demands the union has made, including the formation of a salary schedule committee.
In June, the school board voted unanimously to approve a salary schedule that provided an average raise of 1.25 percent for teachers for the 2016-2017 school year.
Teachers remain dissatisfied with the average raise, and also are unhappy because they did not advance a step on the salary schedule for having another year of experience. To provide step increases, an average 3-percent pay raise is needed.
In response to the LNEA's demands, the Board of Education authorized Superintendent Jim Simpson to establish a Salary Schedule Committee and an Elementary Plan Time Committee. The Salary Schedule Committee was scheduled to make a report to the school board Tuesday night — after the Call went to press.
In November, LNEA leaders told the board that teachers were not yet ready to stop working to their contracts.
Teachers in the Mehlville School District are happier than they've been in a long time, their chief negotiator said after the Board of Education unanimously approved a new teacher pay plan in May.
"We're overall very happy," said Mehlville High School teacher Ernie Perrica, the chief negotiator for the Mehlville National Education Association.
Teachers approved the pay plan, which costs about the same to fund as the previous salary schedule, by a 90-percent vote.
The Crestwood Board of Aldermen voted in March to approve $25 million in tax incentives for the owner of the former Crestwood Plaza.
Chicago-based UrbanStreet Group proposed a $104.3 million mixed-use redevelopment of the roughly 47-acre site.
Bob Burk, UrbanStreet managing partner, insisted in December 2015 that no commitments from potential retail tenants could be secured until economic assistance was granted for the project.
Demolition at the site has been underway since May, but no retail tenants have yet been announced for the site.
Crestwood's long-term financial outlook is "grim," City Administrator Kris Simpson informed city officials in September. After discussing the city's financial outlook throughout the fall, aldermen adopted an ordinance placing a 45-cent tax-rate increase on the April 4 ballot.
Sunset Hills Ward 4 Alderman Patricia "Pat" Fribis defeated three challengers April 5 to succeed Mayor Mark Furrer, who did not run for re-election.
Earning more votes than the other candidates combined, Fribis took 64.5 percent of the vote, or 1,301 votes. Nathan Lipe finished second with 15.07 percent, or 304 votes, followed by Larry Chorosevic with 14.23 percent, or 287 votes, and Gregory Nelson with 5.7 percent, or 115 votes.
The Sunset Hills Board of Aldermen hired the city's first-ever city administrator, Eric Sterman, in June.
New Crestwood City Administrator Kris Simpson, who was hired by the Board of Aldermen in December 2015, began his duties Jan. 4, 2016.
In Green Park, James Mello Jr. became the fourth city administrator/city clerk since the city's incorporation in 1995, and began his duties Nov. 14.
In November, county voters defeated a 5-cent property tax-rate increase designed to increase services for senior citizens, Proposition S. Proponents said the measure would have helped county seniors live at home longer.
Prop S received 241,043 "yes" votes and 254,089 "no" votes.
Depending on the outcome of the April 5 election, the Crestwood Board of Aldermen was prepared to take action regarding Ward 4 candidate Ismaine Ayouaz's qualifications.
Ayouaz, who by his own admission did not qualify to be on the ballot, received 289 votes in the election, coming in second to winner Tony Kennedy, who garnered 369 votes. Former Alderman Steve Nieder received 168 votes and Ryan Pascoe tallied 95 votes.
In May, City Attorney Lisa Stump said aldermen had the authority to refuse to seat an unqualified person.
"The Board of Aldermen was prepared to take such action after the April 2016 election, if it was needed, and will likewise be prepared after subsequent elections," she said.