Econo Lodge redevelopment dropped for now by Sansone
Developer could come back with new plan, Sterman says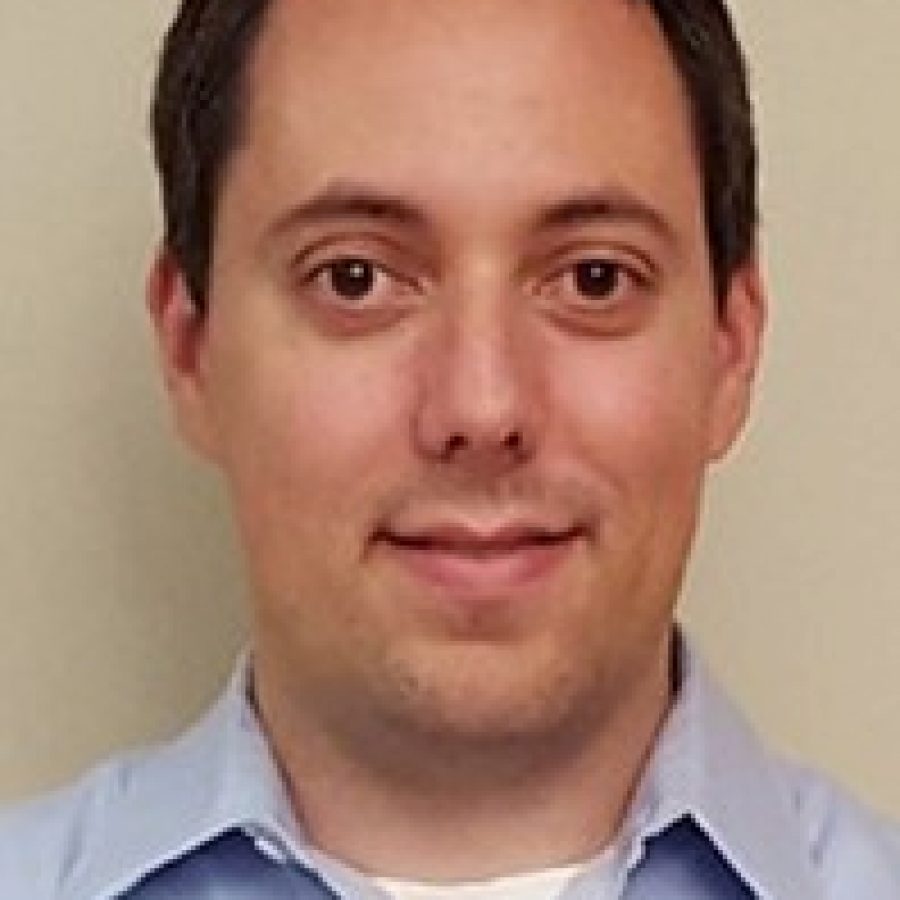 Sansone Group has dropped plans to redevelop the site of the embattled Econo Lodge motel in Sunset Hills — at least for now.
Jim Sansone told aldermen at a June 27 work session that his family's real-estate development firm was looking to redevelop the 2.5-acre site at 3730 S. Lindbergh Blvd., with two restaurants and retail and a three-story self-storage facility along the back.
Redeveloping the site would require tax incentives, Sansone said.
City Administrator Eric Sterman made the announcement that Sansone dropped the plans at last week's Board of Aldermen meeting but gave no more details.
Reached later in the week, Sterman said he had not heard anything else from the developer and the proposal had not yet been formally withdrawn, either. It's possible the company could come back with another plan, he noted.
"I know they talked to some aldermen one-on-one just to get their opinion or thoughts, what have you, and we got an email a couple days later saying, 'We're putting it on hold,'" Sterman said.
At the time Sansone talked to city officials, the real-estate development firm had the Econo Lodge property under contract, but Sterman is not sure whether the property is still set to be sold to Sansone.
Jim Sansone was unavailable for comment before the Call's press time.
The city yanked the Econo Lodge's business license last year after aldermen said they were fed up with the lack of cooperation from owner Shaiq Amir to clean up the crime-ridden hotel, which had operated under heavy city scrutiny for years following the Sunset Hills Police Department's bust of a meth lab in the hotel in 2013.
Testifying to aldermen, Sgt. Jeff Senior recounted the regular calls police made to the hotel for drug overdoses, prostitution activity and suspects wanted for crimes in other jurisdictions hiding out.
When the hotel continued to operate without a business license, the city took it to court, where a judge mandated that it keep operating under receivership.
Still under receivership and now operating as the Sunset Lodge, the hotel has cleaned up its act but is still is not up to city standards, with more crime than at other hotels, Sterman said.
"It has always been the city's preference that the hotel be shut down," Sterman said. "The city's absolutely trying to do that, at this point we're not able to do so because of the judge. I'm not criticizing the judge, but the judge has essentially granted the receivership over our objections."
One of city officials' hangups with the plan could be the tax incentives that Sansone said were needed to move forward with the redevelopment. Sansone said that the hotel's current operators want to keep operating the property as a hotel, but City Attorney Robert E. Jones said that their attorney said they do not want to keep operating it.
With conflicting views about the future of the property and with property owner Amir filing an objection to the possible sale of his property, the possibility of eminent domain or condemnation could also come into play in the site's redevelopment.
"Everything is on the table to some degree, and we're trying to let the court process play out before taking any further action," Sterman said. "Obviously, that being a prime spot in the city of Sunset Hills, the city would like to see that be a vibrant location and a viable business, whatever that business may be — a hotel, office building, retail center, whatever. We just want that location to be active and successful and safe."
If the city takes a larger role in the redevelopment of the site, aldermen will sit down and have a more formal conversation about what they want to see there, Sterman said.
Sansone attorney Ernesto Segura of Husch Blackwell told city officials that a redevelopment could be financed by a Chapter 353 tax abatement, which would freeze current property taxes for up to 10 years or beyond and give any increase in assessed valuation to the developer. An additional 15 years of 50-percent abatement on land and improvements is also authorized under the Chapter 353 state statute.
Ward 3 Alderman Nathan Lipe said he hopes Sansone is re-examining how much it might ask for in tax incentives.
"They wanted 25 years' worth of abated taxes, and that seems a little strong for what I'm comfortable with," Lipe said. "It just seemed like a really long time to not pay taxes."
Like tax-increment financing, or TIF, a property has to be declared blighted to receive a Chapter 353 abatement.
The definition of blight can be fairly broad, and the board designated Johnny Mac's Sporting Goods as blighted for the purpose of approving a community-improvement district, or CID, for its customers two years ago.
By almost any definition, the Econo Lodge qualifies as blighted, Sterman said.
"There are not a lot of locations in Sunset Hills that I would consider blighted, but I think that's one that you could make a very strong argument for," he said.
The sheer size of the building, which is longer than it is wide, along with its history of meth labs and other vice activity, could prevent a developer from reusing the existing building. That makes redevelopment more expensive.
Sunset Hills has a checkered history of tax incentives, including a disastrous effort at eminent domain combined with a TIF for a proposed $165 million shopping center in the Sunset Manor residential area proposed by Novus that never happened.
Storage facility raises concerns
Before going to aldermen, Sansone held an open house for neighbors of the Econo Lodge site to give their feedback on the redevelopment plan. Commercial neighbors were mostly in favor, while the site's residential neighbors had some concerns about the three-story height of the storage facility, Sansone said. Still, some saw it as better than what is there now.
"They want to see the Econo Lodge gone," he said.
Beyond Self Storage, which previously proposed a similar unit on Sunset Office Drive that never gained city approval, hoped to build a three-story indoor storage facility at the back of the Econo Lodge property.
The building would cater to salespeople and other business-oriented workers who need to keep inventory in convenient locations, but no sales would happen in the units, developer J.J. Jenkins told aldermen.
Unlike most storage facilities, renters of units would pull their cars inside the facility for loading and unloading.