Dooley, Stenger supporters square off on 2014 budget
'Numbers don't work' for soccer fields, says spokeswoman for Dooley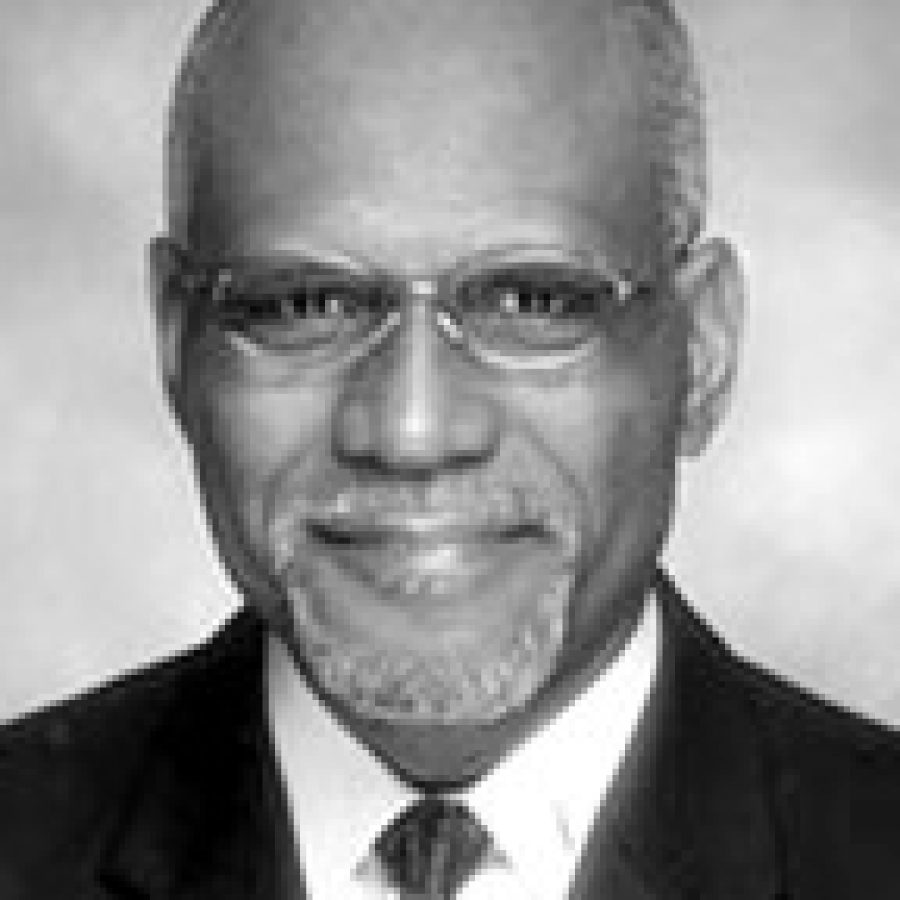 What at first seemed like an uneventful county budget process has turned into a faceoff between County Executive Charlie Dooley and some of the county officials supporting his opponent in next year's Democratic primary, 6th District County Councilman Steve Stenger of Affton.
Dooley's proposed $623 million budget for 2014 appeared likely to pass with little problem until the County Council put it on hold last week, with council members pledging to examine the budget line-by-line before they vote for it.
The council was scheduled to meet Tuesday — after the Call went to press — to consider initial approval of the budget before the current fiscal year ends Dec. 31. If the budget is not adopted by the end of the year, the county will continue to operate on this year's budget.
Primary opposition to Dooley's proposed budget comes from 4th District Councilman Mike O'Mara, D-Florissant, who supports Stenger in next year's primary and said the county has bypassed funding a $12 million soccer complex in Creve Coeur for years.
The dozen soccer fields would make money for the county and make St. Louis a draw for soccer tournaments, creating 90 jobs and attracting 30,000 overnight hotel stays a year, he added.
"We're sitting on a gold mine, and we're not taking the opportunity to take advantage of it," O'Mara said. "I finally said enough is enough."
With money saved from renegotiating bonds and extra revenue from the Proposition P funds earmarked for county parks, he said now might be time to fund the field, and Stenger supports the project.
"I firmly support Mike O'Mara's project that he's talking about," Stenger told the Call. "I think many of the other council members do, too. It's a project that provides the county with much-needed infrastructure, and it's actually infrastructure that returns money to the county — it actually generates revenue.
"So why a project like that is not given priority, I don't personally understand … It's a project that's going to draw in travel and tourism."
Dooley spokeswoman Pat Washington disputed that, however, citing a feasibility study the St. Louis Economic Partnership conducted last year that projected the cost of the soccer field would be $30 million, with little financial benefit for the county.
"I hope he hasn't said that he was promised a soccer field," Washington told the Call. "I am not aware of any such promise. The math conflicts with Councilman O'Mara's arithmetic — the numbers don't work. So certainly while the county executive would be open to any economic development proposal, it has to make sense.
"And it can't just be a personal pet project. It has to make sense for the taxpayers of St. Louis County."
The ownership of the soccer field if the county pays to build it is unclear, with alternate proposals calling for the county to either own the fields and lease the fields out or lease the fields from soccer clubs that would take ownership of the field, Washington said.
Many of the details around the project are unclear to county officials, which points to a different motive for suggesting the soccer fields as an addition to the budget at the last minute, she added.
"Mr. O'Mara had said that he would hope that politics would not find its way into county business, but certainly what he's doing shows that apparently it has found its way in," Washington said. "With the timing of it and how strident Mr. O'Mara has been — he used some very strong language.
"And to threaten to hold up a budget that he knows has been very well-received since we proposed it and walked all the council through it? And now all of a sudden, there's a problem?"
However, O'Mara said he senses Dooley is punishing him for his support of Stenger.
"I've been promised for months that OK, we're going to do something, we're going to do an RFP (request for proposals)," he said. "And I think it's become political against myself, to tell the truth. And they're hurting the region because of that."
With county sales-tax revenue increasing, Dooley's budget makes no cuts from last year's budget of $681 million and instead calls for a roughly 4 percent increase in spending in the general fund, including an additional $6.7 million to fund employee raises, more than last year's $5.4 million.
Some of the other new funding includes $3.1 million in additional funds for facility maintenance, including roof replacements and elevator upgrades, $3 million for additional maintenance of county roads, $1.1 million for economic development and job creation, $1 million for electronic voting technology, $1 million to demolish vacant buildings and $300,000 for a supplier diversity program that will encourage participation from companies owned by minorities, women and the disadvantaged.
Council members heard the opinions of department heads during two days of hearings last week, in which Prosecuting Attorney Robert McCulloch said he wants $550,000 to hire four more prosecutors to counter $300,000 in extra funding Dooley proposes for public defenders in county courts.
McCulloch threw his support from Dooley to Stenger earlier this fall, citing the scandals that have plagued Dooley's administration this year.
Stenger said the issue of additional prosecutors for McCulloch is an issue of public safety.
"When we talk about his staff, his staff of prosecuting attorneys who keep our streets safe, they work in tandem with our police," Stenger said. "So there's concern (about the budget), but it's positive concern. I want to see him have all the resources he needs to combat crime and provide for safer streets."
The county's prosecutors return money to the county through their bad check and tax divisions, he added.
"His staff and department recoup money for St. Louis County, so it's paying for itself," O'Mara said. "So this is actually some of their money that they've recouped that they want to keep within their system."
McCulloch has four special funds from money his department gains for the county that amount to roughly $1 million, and he could use that money at any time for additional prosecutors, Washington said.
Dooley is calling for $300,000 in extra funding for public defenders because of a backlog in cases that has kept county defendants from their rights through timely due process. Unlike in the prosecutor's office, public defenders do not have extra funds to draw from to hire additional attorneys when they need it, Washington added.