Despite loss of seniors from last year, Flyers swimmers optimistic about '13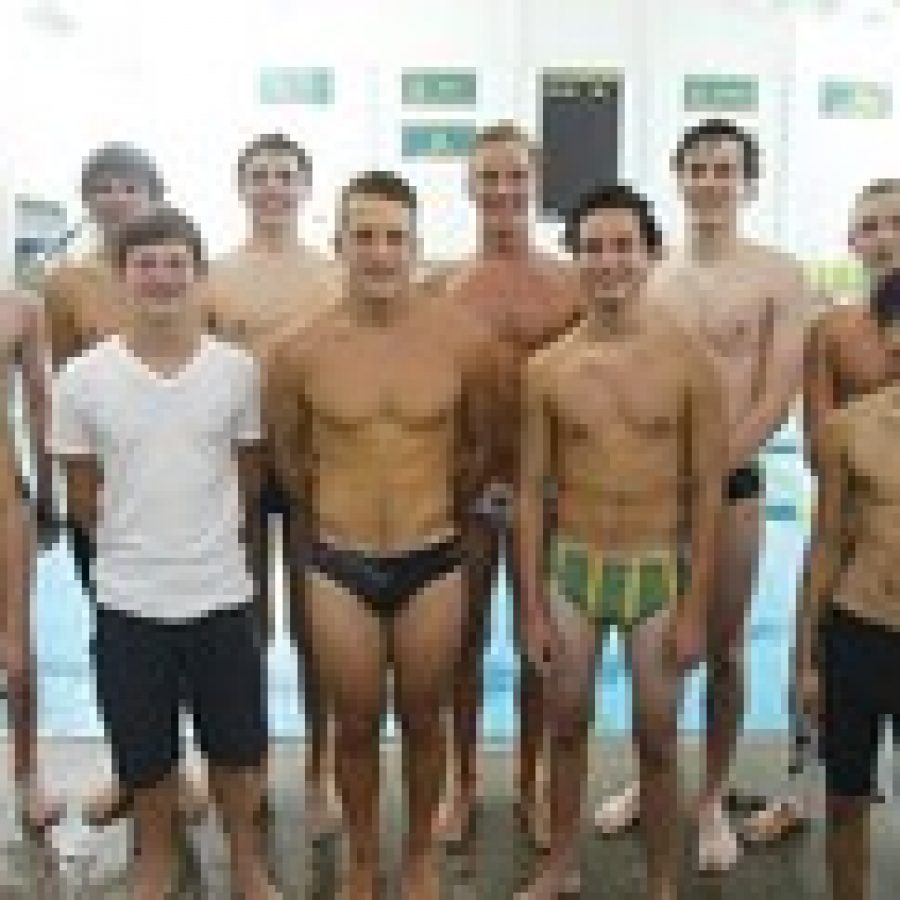 Despite losing some veterans, the Lindbergh High School boys' swimming and diving team has reason to be optimistic about the 2013 season.
Head coach Tim Lombardo told the Call that his squad lost several seniors and their leadership from last season.
"We graduated a lot. We lost a lot of senior leadership," he said. "So this year, we are probably going to experience some growing pains early."
The biggest piece of the puzzle is to find the juniors from last year who are going to step up and fill the void left by the departing seniors.
Austin Mayer, Ian Giegling and Cody Geier are returning from last year's squad and will help lead the way this season.
"If we can get those guys going, it kind of feeds itself once you get it going," the coach said. "It's just trying to find those guys that are going to step up and take the place of those seniors that we lost last year."
Another swimmer the Flyers hope will step up is Ethan Finlinson.
"He should qualify in both the 50 and 100 freestyle," Lombardo said of Finlinson. "He's going to have to be a big part of it in the sprint freestyle and on the relays, and that's going to have to be his role this year. He was real close last year, but he's coming off a broken wrist.
"So it's going to be a tough start to the season for him, but we think by the time we get to the end of the season, Ethan should be a big contributor as well."
The Flyers have what it takes to have a successful season, according to Lombardo.
"We have a very competitive group, a lot of water polo guys, so they like the competitive part of it," he said. "So I think at this part of the year where it is a lot of practice and no meets is really tough.
"So once we start the meets, our guys like to race. So I think that's a big edge that we've got guys that really do like to race. So that will be fun to see what happens those first few meets."
The coach hopes the swimmers who were on last year's team learned a few things.
"I think that they learned that the swim season is very long," he said. "We really train for the end of the year, and I think they all kind of bought into that now … And I think that experience and that knowledge will really help our guys to peak at the end, which is what we want them to do … If they do that, I think we've got some other guys that will step up and be contributors."