Criminal, civil cases dropped against Sunset Hills mayor
Bicyclist 'severely embellished' aspects of the case, McCulloch says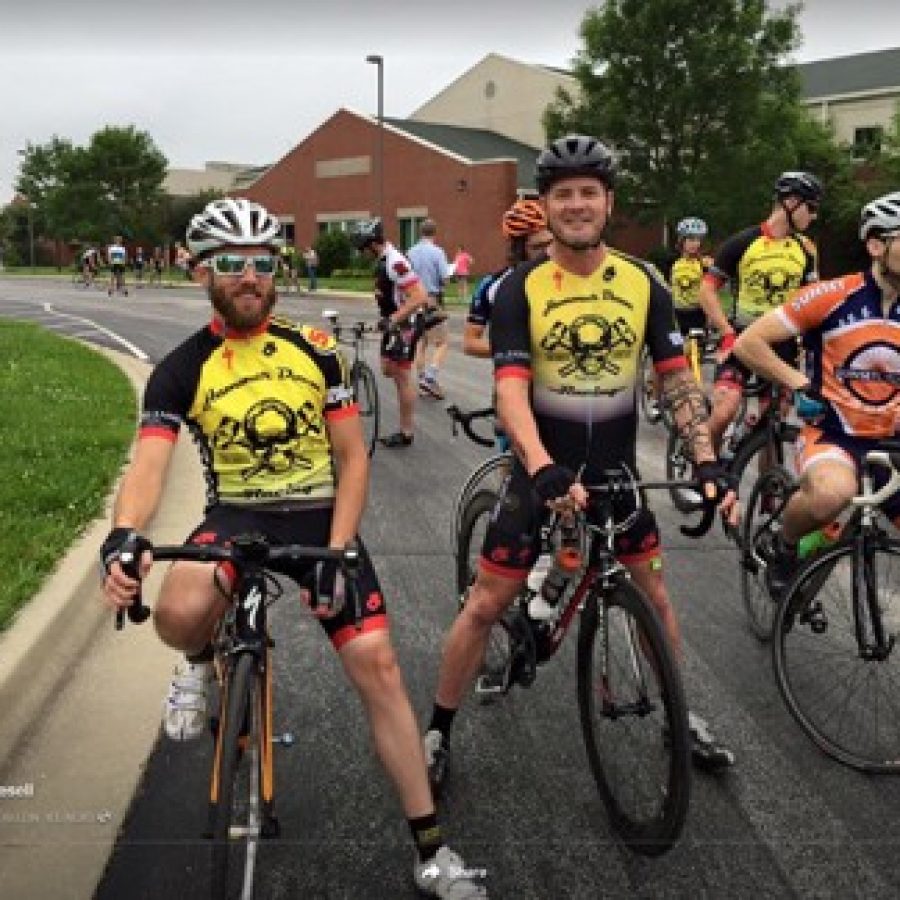 Both the criminal and civil cases against Sunset Hills Mayor Mark Furrer for allegedly hitting a bicyclist with his car were dropped Wednesday due to questions over the credibility of the bicyclist.
County prosecutors dropped both felony charges Furrer faced for allegedly swerving his car into Fenton bicyclist Randy Murdick in 2014. Prosecuting Attorney Robert McCulloch said the charges were dropped because the bicyclist lost credibility as the case's star witness when he "severely embellished" aspects of the case during his testimony last month at Furrer's trial on the charges.
Murdick also dropped a separate civil case Wednesday that he had filed against Furrer in September that sought more than $25,000. The lawsuit's dismissal "without prejudice" means there was no settlement in the case, Furrer's attorney Thomas Magee told the Call.
The county had no choice but to drop all charges against Furrer when prosecutors discovered that Murdick exaggerated the damage to his bicycle in his testimony Dec. 15, McCulloch said at a press conference at the Justice Center.
Furrer was charged in October 2014 with two felonies for assault and property damage for allegedly intentionally swerving his car into Murdick on Old Gravois Road in Sunset Hills July 29, 2014. But the mayor always denied eyewitness accounts that he hit Murdick and said he was confident he would be found not guilty at trial. A jury trial last month ended in a mistrial after four days, and the mayor was set to be retried Feb. 22. The allegations led the Sunset Hills Board of Aldermen to attempt to impeach Furrer last year, but in February aldermen ultimately rejected articles of impeachment that accused the mayor of hitting Murdick.
During the trial, Murdick and Jon Greenstreet, owner of bike shop Bike Surgeon in Shiloh, Ill., testified that Murdick's $12,000 race bicycle likely had damage to its specialized carbon frame that could cost up to $7,500 to repair. However, Furrer's attorney Daniel Bruntrager contended that the bike appeared to the naked eye to have little damage. A property damage charge is upgraded to a felony if the damage exceeds $750.
In a separate press conference, Bruntrager and Magee framed the sudden development as the prosecutors coming around to something they believed from the start — that Murdick had no credibility.
"We have thought from the beginning, Day 1, that the alleged victim's credibility was always at issue," Bruntrager said. "We did not believe that his story made sense. It wasn't consistent with the physical facts, wasn't consistent with forces of nature. From the get-go, we did not believe the complaining witness."
The "real tragedy" in the case is that the bike does have at least $750 in damage, just not as much damage as Murdick testified that it did, McCulloch said. Because the compromised testimony was not about the central aspect of the case — whether Furrer hit Murdick — the prosecutor said he would not pursue perjury charges, but could no longer put Murdick on the witness stand in front of a jury.
"The victim has no credibility," McCulloch said.
Competitive mountain biker Murdick also did not tell the truth on the witness stand about whether he rode the bike in a race in Colorado, McCulloch added. The allegation that Murdick rode the allegedly totaled bike in races after the incident was a trump card of Furrer's defense team at trial, backed by Murdick's own Facebook pictures.
When confronted on the witness stand with photographs appearing to show him racing an identical red Specialized Venge bicycle in Colorado, Murdick quickly countered that he borrowed the bike in question from his race team member Brady Lawson, since all team members commonly buy the same bike. Lawson was set to be deposed by Furrer's defense team Feb. 5.
Testifying earlier that day, Sunset Hills residents Randy Spaethe and William Freeman told the jury that they were driving on Old Gravois Road when they witnessed Furrer drive into Murdick, in what Freeman called an "attack on a bicycle rider" and Spaethe called an "intentional hit."
Furrer presented a paid expert witness, St. Charles mechanical engineer Fred Semke, who testified that the laws of physics would not have allowed the incident to happen the way Murdick and the other witnesses said it did.
Despite any issues with Murdick's credibility, McCulloch called the state's two other eyewitnesses "unassailable," and added that he still has no doubt that Furrer swerved his car into Murdick.
"I certainly have no doubt that yes, that's what happened — intentionally," McCulloch said. "Based upon their testimony, (Furrer) turned into him, intentionally intending to cause physical injury."
On Furrer's mayoral Facebook page, he said he was happy to hear the news and that Murdick had falsely accused him.
"Thank you to all that supported me during this nightmare," he wrote. "To be accused of something that did not happen is horrifying. But even worse is the response of those that declared me guilty. In a country where you are innocent until proven guilty, this is unforgivable and will not be forgotten."