Crestwood's financial outlook 'grim,' city administrator informs committee
Challenging decisions ahead for aldermen, Simpson says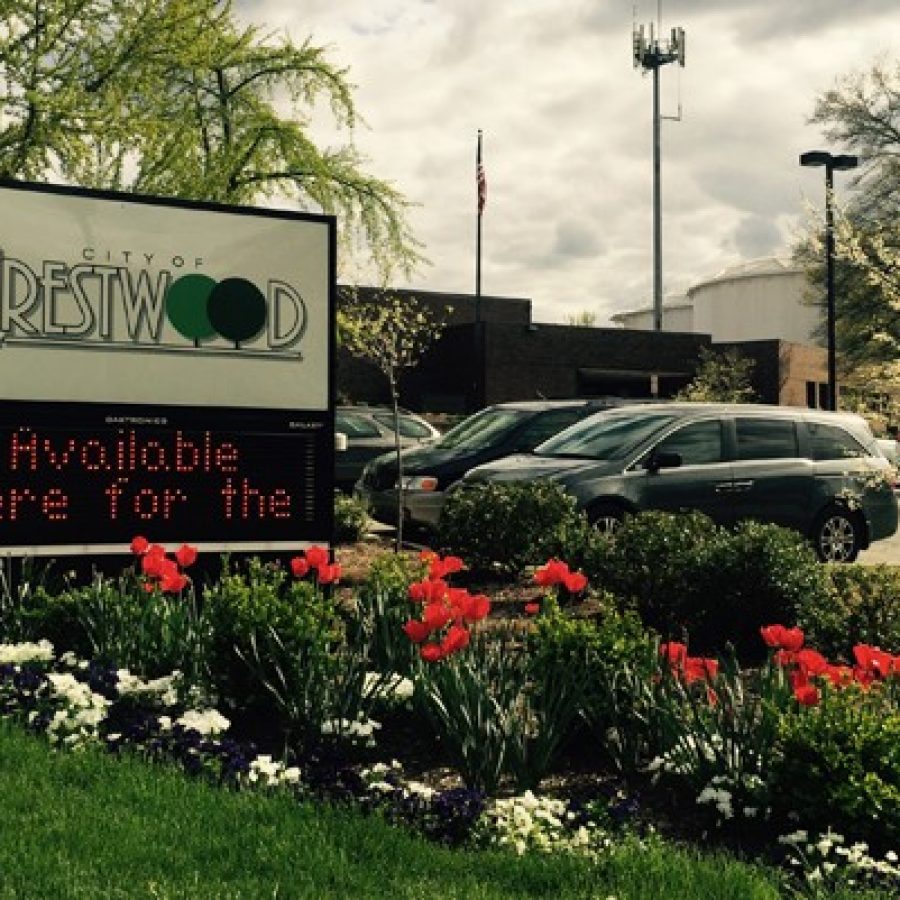 The long-term financial outlook for Crestwood is "grim," City Administrator Kris Simpson told the city's Ways and Means Committee last week.
Simpson presented a five-year projection for the city's finances to the Ways and Means Committee Sept. 6.
"… Before I launch into it, I'll give a sneak preview of the end, which is the financial outlook is grim, and I think sometime this fall the board needs to make a decision and it's not going to be an easy one. I think if you boil it down, what's really at stake here is what kind of city you all want Crestwood to be," he said.
"If you want to be a service-oriented city, operating much as it has in the past, then there's some challenging decisions to be made on that end. And if you want to be a city that does what it does with the current resources that it has, the way things are looking, there's going to be some dramatic changes necessary in order to make that work."
Simpson said aldermen have two paths from which to choose — "limited city or the way things have been going, doing the services that we currently provide, that level of activity."
From 2017 to 2021, a deficit of $7.1 million is projected, he said, noting that city reserves are anticipated to be depleted before 2020, "which essentially means bankruptcy. There's no money left in the fund balance."
Among the assumptions used to arrive at that projection were providing current levels of service, employees progressing on the city's pay plan when eligible, a 2-percent increase annually to the pay plan matrix, modest economic growth and average weather. The assumptions did not include any potential revenue from the redevelopment of the former Crestwood mall.
"… So we've got a gap and it needs to be closed," Simpson said. "As I said in my introduction, this is something that is a challenging decision for the board to make here, but we have a major decision to make. So we have two options: It's expenditure reductions or revenue options … It's as simple as that. There's really no other way."
Reviewing expenditures, he noted based on the city's 2016 budget, personnel accounts for 77 percent of expenditures.
Other expenditures include contractual services at 18 percent, commodities at 4.7 percent and capital at less than 1 percent.
"… None of the decision alternatives we were able to come up with really make a lot of sense for the city organization in its current form," Simpson said. "They would be extremely drastic, major sea-change shifts in how Crestwood operates …"
Very little can be done at this point to reduce expenditures for contractual services, capital needs or commodities, he said.
"… Our conclusion here in these three categories is that unless we stop doing some major service, we just get rid of one major area, there's not a significant savings potential," Simpson said. "We're starting from a relatively small chunk of the pie to begin with, and I believe we're already taking all of the best practices into our process to minimize those expenditures.
"So that turns us to personnel. This is the largest expense area. This is the logical place you would look to make some sort of reduction."
Since 2003, the city has eliminated 33.5 positions, according to the city administrator, who noted that today the city has 89 employees, compared to 122.5 in 2003 — a reduction of 27 percent.
"We're still offering, by and large, the same level of service we once did. There are just things that maybe weren't viewed as important that aren't getting done …," Simpson said, noting reductions were made in all departments with Parks and Recreation being hit the hardest — a 68-percent reduction in employees from 2003 to 2016.
If further personnel reductions were to be considered, Simpson said, "Well, we have fewer staff, but the work doesn't go away. It means people are even busier, leaving less time for future planning and training.
"That then makes your organization reactive, behind the curve. We're not planning for changes and taking pro-active measures, but rather we're reacting to changes after the fact, which is really not the way we like to do things …"
To close the projected $7.1 million deficit, Simpson said, "We figured it would take an additional 19 positions to reduce by in order to break even over the next five years. That's a 23-percent staffing reduction in the general fund. That would take us from 83 to 64 employees, and if that was an avenue that the board wanted to go, I'd say you might as well do the full (city of) Wildwood approach and just outsource everything, and it kind of begs the question of whether we need to even keep the lights on here at this point …"
As for revenue options, the city administrator presented two possibilities, both of which would require voter approval — various utility tax-rate increases or a property tax-rate increase.
"… The package of utility tax increases that we examined would equalize tax rates at 7 percent. Right now, whether it's residential electric, gas, or commercial electric, gas, telecom, cable TV — they're all at varying levels in there," Simpson said. "This would equalize most of them at 7 percent, whereas some are at 5 (percent) or 6 percent …"
As projected, the utility tax-rate increases would reduce the deficit from 2017 to 2021 to $5.5 million from $7.1 million.
A 50-cent property tax-rate increase would reduce the projected five-year deficit to $2.1 million from $7.1 million.
Simpson also discussed why he did not include any potential revenue from the mall redevelopment in the projections.
"We did crunch some numbers just to kind of take a look at what the mall impact might be. Obviously, we don't know very much at all about what types of businesses are going in there," he said, noting the city received an estimate from a cost-benefit analysis prepared by its planner, Peckham Guyton Albers & Viets. "I wanted to stray from including them in the analysis just because, to me, they're — that's still under construction. Who can say what the final product is actually going to be?
"I'm certainly not going to be celebrating the impact of it until it's up and producing revenue, but we would expect that the mall impact would be somewhere in the avenue of $1.75 million over five years on the revenue side. But that doesn't take into account any possible expenditures that might have to arise by serving that 47 acres that we really don't provide any services to …"
Ways and Means Committee members said they wanted additional information from Simpson, including calculations on how much revenue would be generated from property tax-rate increase amounts other than 50 cents, how Crestwood employee salaries compare to peer cities and whether any tweaks or wholesale changes are needed to the pay plan, which was adopted last year and implemented this year.