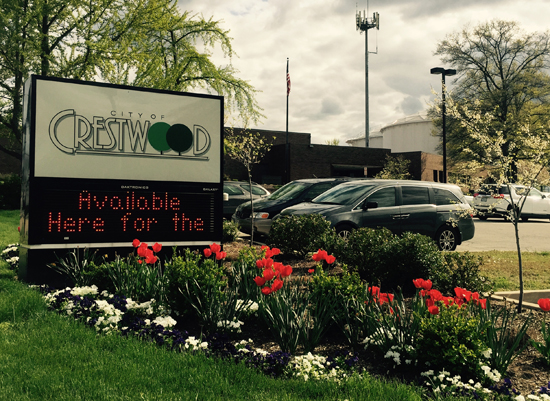 By Gloria Lloyd
News Editor
glorialloyd@callnewspapers.com
A preliminary analysis by the city of Crestwood indicates that under Better Together's proposal for one St. Louis metro city, Crestwood would either have to dissolve or residents would have to pay more in property taxes to make up an estimated $3.5 million deficit to fund current services.
That's what city officials said in a fiscal note on Better Together's initiative petition submitted by city officials to state Auditor Nicole Galloway last week.
The Better Together plan, which the organization resubmitted for an initiative petition for a November 2020 statewide vote Monday after withdrawing it Friday to make "technical changes," would take away most of the sales taxes that fund city services for municipalities in St. Louis County, along with most of their powers. Current cities would become "municipal districts" that couldn't govern policing or zoning, but could have fire departments and oversee parks, trash and other minor services.
Mayor Grant Mabie asked City Administrator Kris Simpson to prepare a report for the Board of Aldermen and city residents so that the public knows what the effects the new St. Louis "metro city" would have on Crestwood.
"What does this look like for you as a citizen? What does this look like for the city of Crestwood?" Mabie said of his reason for asking for the analysis at the Jan. 31 meeting of the Crestwood-Sunset Hills Kiwanis. "Right now our preliminary analysis is you're looking at higher taxes and less services or same taxes and significantly less services, depending on how things break."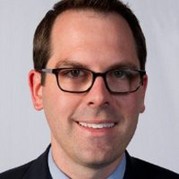 And the preliminary analysis means that the Crestwood Municipal District would be underwater from Day 1 without a large property tax hike, Simpson wrote to Galloway Feb. 7.
"The end result will be a substantial deficit for the remaining municipal district that will require dissolution or substantial increases in real estate or utility taxes," Simpson wrote.
The alternative would mean dissolving the Crestwood Fire Department or cutting spending on parks and recreation.
Revenues for Crestwood would fall from $9.5 million to $4 million in the general fund, a deficit of $1.5 million; from $1.8 million in the parks fund to $654,350, a deficit of $1.1 million; and from $1.4 million to $19,000 in the capital fund, or a deficit of $662,000.
"Some of what makes our analysis tricky is that the ballot language allows certain things to happen but doesn't require them, so operationally we're not exactly sure how this new metro city would work were it to pass," Mabie said.
Although some cost savings would be seen because the Crestwood Police Department, municipal court, public works, street plowing and street repair would cease to exist, the difference would only amount to roughly half the city's revenue stream. Expenses would fall from $9.4 million to $5.6 million under the "metro city" proposal.
The idea behind redirecting sales taxes to the metro city is to not only provide a sufficient revenue stream to the new combined police department and city services, but to also try to get sales taxes down from the heights they've achieved under cities' power to tax, said Better Together Director of Community Studies Dave Leipholtz.
Local sales taxes didn't become a revenue stream for St. Louis County cities until 1970, and between then and now it's gone from zero percent of the region's governmental budget to 37 percent, he said. In two years, the region will hit $1 billion in local sales taxes.
"Our sales tax revenue and rates are just out of control," Leipholtz said. "And if you look at other regions, that's insane."
Leipholtz, who is originally from south county, said that unincorporated areas of the county have just as many retail and shopping opportunities as residents of municipalities, even though the county has not incentivized development through tax-increment financing the way cities have.
"If you're the city under this current structure that we have now, if you're a municipality — and this is structural, it's not whether you're a good person or a bad person — success is really if you can get as much money from outside of your city to pay for services inside of your city for your constituents," such as sales taxes, Leipholtz said. "And because of that, we have this drip, drip, drip — we've had 130 tax increases in the county in the past four-and-a-half years. And that's really because of our inefficiencies, and we're constantly doing tax increases or abatements, and we're always competing against each other."
He said that residents of the region shop and dine throughout the region, so it makes sense that those sales taxes should be directed to what would be regional services like police and economic development.
But in the absence of its current sales taxes, even if Crestwood hiked all its property taxes to the maximum allowed under state law, that wouldn't make up for the shortfall. The city could increase real-estate taxes to bring in another $1.1 million, personal property taxes to bring in another $44,655, and utility taxes to bring in another $1 million. Utility taxes are passed on to utility customers.
So even with hiking taxes to the state-allowed maximum, the Crestwood Municipal District would have a $1.2 million deficit, Simpson said.
Crestwood would still have to fund general administration in order to operate even as a municipal district, including a city clerk, finance director, maintenance workers and people to respond to Sunshine Law requests, Mabie said.
But at the same time, the city would lose its current funds for capital improvements, so there would be no funding stream for maintaining city facilities like City Hall or the Community Center. The Crestwood Fire Department uses sales taxes for funding for fire trucks and other equipment, so there would be no funding source for that.
Mabie said that a case could be made that the city is already "slightly underfunding" both parks and the Fire Department.
Since city residents' cost for fire service is currently subsidized by sales taxes, if the Crestwood Fire Department dissolved and city residents joined a neighboring fire district, they would likely see a property tax increase, Simpson said.
The fiscal note didn't address three ways to balance the budget: Better Together suggests that municipal fire departments become fire protection districts, which would grant them the right to levy their own property taxes. And it is unclear whether the city's commitment to pay upwards of $550,000 to the Affton Fire Protection District would continue if the city turned into a municipal district.
Third, it's possible the city could request that certain sales taxes stay to fund services, but that would have to be at the behest of the "metro mayor," who is slated to be County Executive Steve Stenger for the two-year transition period and the first two years of the new metro city.