Crestwood seeking $420,000 grant to help fund Whitecliff amphitheater
Miguel expresses concerns about city's share of project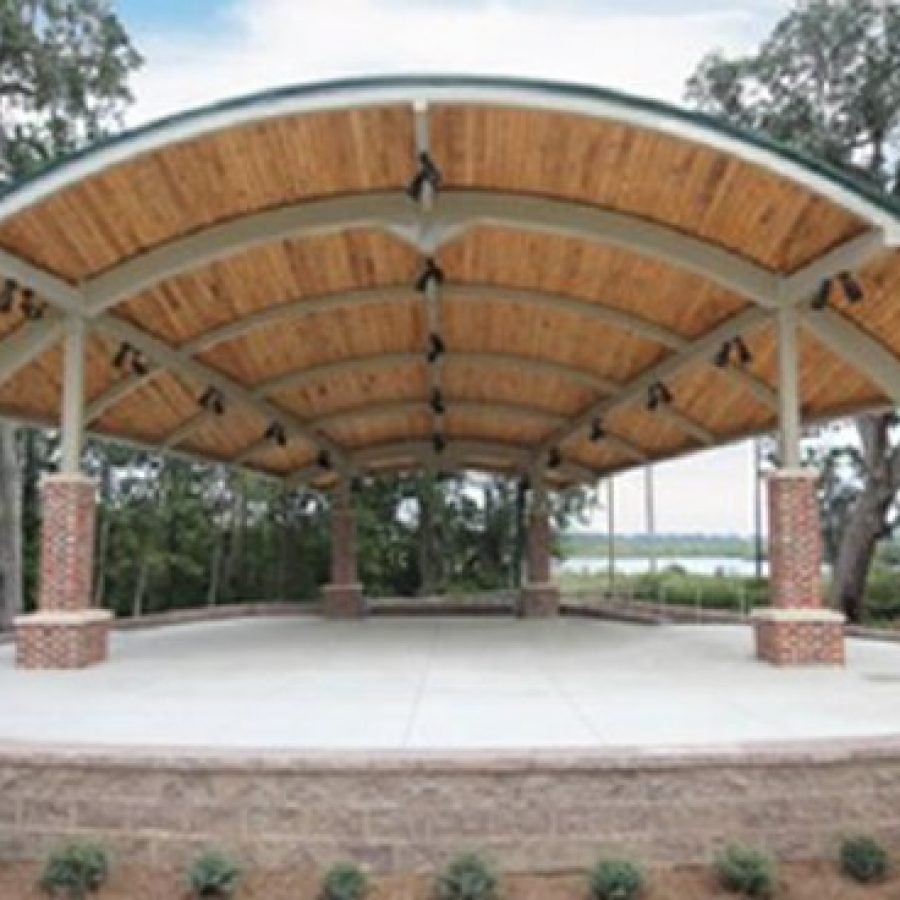 A resolution seeking a grant of up to $420,000 to help fund the construction of an amphitheater at Whitecliff Park recently was approved by the Crestwood Board of Aldermen.
Aldermen voted 6-1 to adopt the resolution, with Ward 3 Alderman Jerry Miguel opposed. Ward 2 Alderman Mary Stadter was absent from the Aug. 23 meeting.
The cost of the amphitheater could total $800,000, according to Recreation Manager Todd Stover, and Miguel voiced concerns that the city's share of the amphitheater could amount to roughly $380,000 if the grant is approved by the Municipal Park Grant Commission of St. Louis County.
The amphitheater is part of the Whitecliff Park Master Plan that was completed in 2000. However, when bids came in higher than expected for the city's aquatic center in 2001, construction of the amphitheater was placed on hold due to a lack of funding.
Shortly after his election in April 2014, Mayor Gregg Roby began to explore funding options for the construction of the amphitheater.
In December 2014, the city issued a request for proposals seeking a consultant to assist in planning for the design and construction of the amphitheater.
That same month, aldermen also approved a resolution seeking a grant from the Municipal Park Grant Commission to help fund the planning costs associated with the amphitheater.
In January 2015, Planning Design Studio, or PDS, was selected as the consultant, and the $7,636.37 contract with the firm was finalized in February 2015, according to Stover. The Municipal Park Grant Commission awarded Crestwood a grant that covered $6,144 of the PDS contract.
The resolution seeking the grant of up to $420,000 to help fund the construction of the amphitheater was included on the consent agenda at the board's Aug. 23 meeting.
However, Ward 4 Alderman Timothy Anderson asked that it be removed from the consent agenda and considered separately by the board.
The resolution stated, "If a grant is awarded, the city of Crestwood will enter into an agreement with the Municipal Park Grant Commission regarding said grant."
Anderson said he was concerned about the word "will," noting, "… There's a long process here and there are a lot of matters that aren't clear at this point, and so the use of the word 'will' seems to imply that we're somehow obligated to move forward with an agreement … I would just rather see that language changed from 'will' to 'may.'"
Board President Grant Mabie of Ward 3 asked, "Is the verbiage in part three required as part of the application process?"
The verbiage is suggested by the Municipal Park Grant Commission, Stover replied.
"The key being that they don't want to award grant moneys to a municipality that may not accept them. So basically they want us to be saying, 'Yes, if we give you money, (you) will be accepting it,'" he said.
Mabie said, "OK. So a watered-down verbiage there would decrease our chances of being awarded the grant?"
Stover said, "That is possible."
In that case, Mabie said he would vote against Anderson's proposed amendment.
"… In the event some people are intending to support it, I would suggest if you're going to go down that road, which I don't think you should, rather than putting 'may,' which sounds very passive, at least change 'will' to 'intends to,' and try to show a little more good faith …," he said.
Anderson said he agreed with Mabie's suggestion and agreed to amend a motion he had made substituting "may" for "will" to "intends to."
Ward 2 Alderman Justin Charboneau had seconded Anderson's original motion and also seconded the revised motion.
"… I would just prefer to use the 'intends' language. I know it may hurt our chances, possibly a little bit. I understand that and I accept that," Charboneau said. "My fear is ultimately, we're kind of in a budget situation — I think we all know that — I'd hate to get something and possibly won't be able to afford it anyways …"
Miguel asked what grant amount the city is seeking and what the city's cost would be if Crestwood receives the grant for the amphitheater construction.
The grant application is for a maximum of $420,000, and the city's share of the project would be roughly another $380,000, Stover said.
"… The entire project will be roughly $800,000 for building the amphitheater stage, the back of the stage, the basement storage and the amenities that are needed with that, as well as doing a rough grading and seating and some other landscaping that is needed for the seating area," he said.
A town square is proposed in UrbanStreet Group of Chicago's plans to redevelop the former Crestwood mall, and Miguel questioned whether a city amphitheater would be a duplication of effort.
"I received an email from a resident today questioning whether this might be a duplication of effort in view of the fact that the mall redevelopment includes a town square. Would this … compete or would it complement what is being proposed for the mall redevelopment?" he asked.
Stover said, "It would not compete with it. We would be offering an entirely different set of programming choices. We would be using it for our summer theater program, for rentals, for free concerts and movies. While they would be doing some of the same things, but it's a little bit different from what we would be offering."
Roby said, "I think to add to that, their project would basically be designed to benefit them. Our amphitheater would be a revenue-generation source for us to be used by different organizations for different functions, as well as our Whitecliff Summer Playhouse, but also we would be holding — the city would be putting on, like, the Lindbergh band concert that we held inside could be held out at the amphitheater.
"So the two projects are in no way duplication."
Miguel expressed concerns about the city's share of the project if it received the grant.
"… I guess right now I look at that $380,000 as a lot of money, and I am just not clear on what the benefits would be on that, so I'd like more time to think about it," he said. "If it comes up for a vote this evening, I would probably be inclined not to move forward …"
Both Mabie and Miguel voted against Anderson's amendment to the resolution, and Miguel cast the dissenting vote against the amended resolution.