Crestwood revenues trending upward during first half of 2016, Simpson says
City sees $89,000 decrease in utility taxes due to weather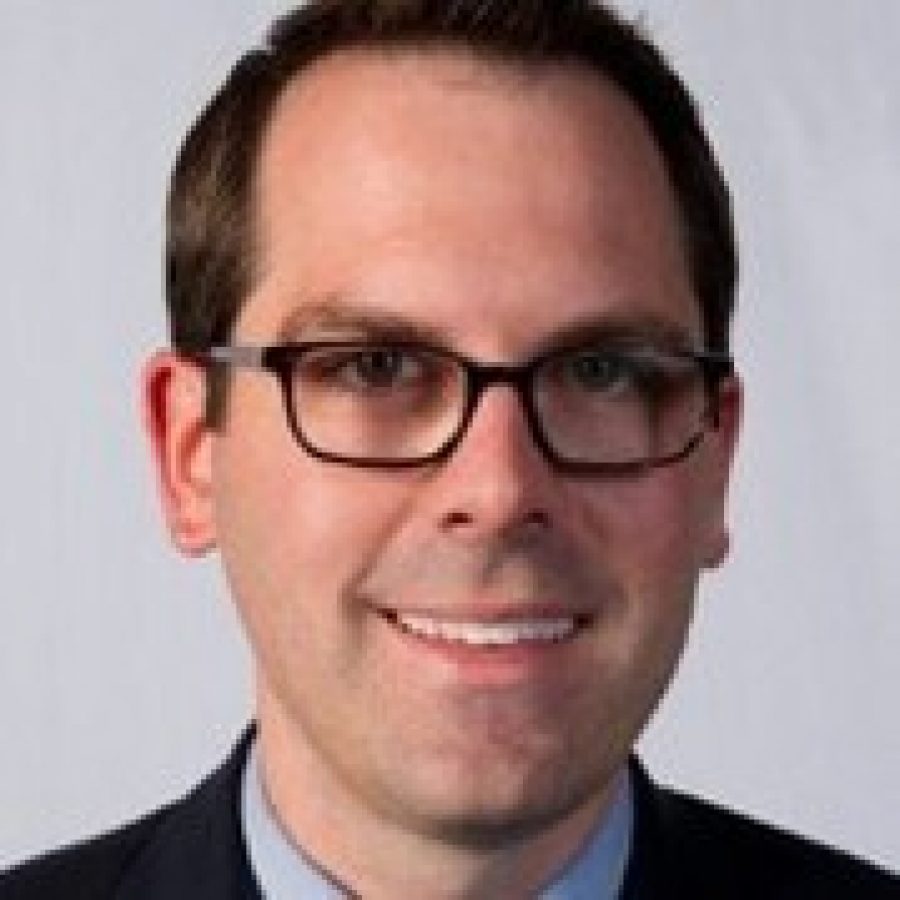 Although Crestwood is operating under a budget that projects a sizeable deficit this year, revenues are trending up for the first half of the year, which City Administrator Kris Simpson sees as a good sign that the year could end on a positive fiscal note despite several store closures.
Revenues are trending down this year compared to last year, but so far, revenues are tracking at $613,000 over expenses, Simpson told the Board of Aldermen in the second-quarter financial report July 26.
"I will point out that revenues tend to be kind of frontloaded, and expenditures tend to be backloaded, so while this looks pretty optimistic, I want to temper it," Simpson told aldermen.
The city heavily relies on sales taxes for funding, and the Oct. 31 closure of Best Buy is shown in city revenues, which at $1.89 million so far are down $142,000 compared to last year, Simpson said. The city's OfficeMax store closed in May.
An $89,000 decrease in utility taxes came from the weather. Licenses and fees are up $18,000, which does not offset the fall in sales taxes, the city administrator said.
"We continue to be extremely reliant on the business community, especially when you add licenses and permits to the mix," said Simpson, who began working in the city in January.
Overall, revenues are down $190,000 compared to last year, while expenditures are up $162,000.
Unlike other cities in the county that have run into opposition for their municipal court practices, Crestwood receives almost none of its revenue from court fines and fees, even though the Municipal Court is busy, Simpson noted.
"It's never been and does not continue to be a major revenue source for us," he said. "Since that's sort of a topical issue right now, I wanted to highlight that for you."
Although revenues are exceeding expectations, most of the hike in expenses is because the city implemented a pay plan in January of this year that set new salary ranges and classifications that add roughly $151,000 in personnel expenses above last year's costs, according to the 2016 budget.
"The fundamental financial makeup of the city really hasn't changed," Simpson said. "The key difference going forward is really the pay plan, and that's going to be addressed as we go on and move into the budget season … I think the largest personnel change was the pay plan that was implemented, which provided the first meaningful raises (in a long time) … I don't know that the city's ever had a pay plan in place that was officially adopted."
Expenditures from the general fund increased $140,000 because the city filled a series of new positions created in 2015 but not filled until late 2015, Simpson said, including the newly created roles of city planner and administrative assistant to the mayor and city administrator.
The city, which is currently in negotiations with the Teamsters union that now represents the Police Department, has saved $67,000 so far this year on the Fire Department because the assistant chief position remains unfilled, in a test to see if that position can be cut.
Among the city's achievements in the second quarter were the mall food truck festival and groundbreaking, looking at ways to save money on police services and fire services through the Affton Fire Protection District, negotiating a contract with The Barn restaurant and joining a state cooperative purchasing program, Simpson said.
Attendance at the city's Aquatic Center was up 15,000 in June, police have responded to 3,111 911 and 140 fire calls, the Fire Department has a new chief, and response times are three minutes and 40 seconds for fires, Simpson said.
The city is developing its first citywide Comprehensive Plan, has approved new economic incentives and has a new city administrator and some new aldermen. The board has passed 60 ordinances, held 18 public hearings, issued 303 business licenses and 108 miscellaneous permits, and officials have received 52 Sunshine Law requests.
Ward 3 Alderman Jerry Miguel, who returned to the board this year after three years off, said he appreciates the yearlong revenue projection, the first time in many years as an alderman that he's seen that given to the board. He cautioned that officials need to pay close attention to the monthly cash report, or "money in the bank," because the city ran into financial problems in the past with officials who did not know the difference between the fund balance and the cash balance.