Crestwood residents speak their minds on mall proposal
Mall symbol of city's failure, planning panel member says
When the redevelopment of Crestwood Court appeared on the agenda of a Crestwood Board of Aldermen meeting on May 14, the first time in five months, residents showed up to speak their minds.
Crestwood Court's owner, Centrum Properties, first presented its redevelopment proposal to the board last June, more than four years after buying the mall from the Westfield Group. Many residents, however, said they believe the property had been sitting for years without any action taken by the board to fix the deteriorating mall.
"What concerns me is that it's delay, delay, delay," resident Anne Milford told the Board of Aldermen. "I'm really concerned a lot of these aldermen have already made up their minds on the TIF. It's your job to keep this project moving forward."
Centrum attorney Jim Mello also said he hopes the board moves forward with the project.
"… We are working with tenants. We own the property … We don't want to see it sit unproductive, but it's a chicken and the egg situation," he said. "We have good tenants that are interested in this project, but they're not going to sign up. They're not going to give a letter of intent. They're not going to give any indication as long as we're stuck in the mud because there's no timing. When can we tell them that the project will be delivered? We have no clue …"
After several comments on the board's perceived inaction, Mayor Jeff Schlink said Centrum only brought the redevelopment plans to the board last June and then withdrew from further talks after the December board meeting when the board deadlocked on hiring a consultant for planning services related to the project. Four new board members took office after the April election.
"Really, what everybody has in their mind is five years, eight years, but nothing happened during that entire period," Schlink said. "So it's been less than a year that something's been in front of us."
Ward 3 Alderman Bill Boston, who was elected April 2, said, "… When I did campaign, I said I want the mall to move forward and I do. But a couple people brought up the same thing I've been hearing over and over, they want the mall redeveloped. There is not going to be another mall. They're going to tear the whole mall down and there's going to be 48 acres, and then they're going to have to decide what to do on that 48 acres to make it work … We're never going to have another mall. We're going to have to get something in there that's going to work in place of the mall.
"And I think everybody on this board wants this to happen — not just a few. I think everybody wants it to happen, but they want it to happen in the right way …"
Centrum is requesting tax-increment financing, or TIF, which Centrum owner Sol Barket said in the March town hall meeting would give Centrum a larger profit. At the May 14 meeting, resident Carol Wagner noted that Barket is using some of his own money for the redevelopment.
"… Why would he put his money into something that's going to fail?" she asked. "The other point of that is Crestwood mall is not just something that's here, it's something that reflects Crestwood throughout this whole community. The way people talk about the city of Crestwood right now, I'm ashamed to live here. They talk about a dump on Watson Road … We've got to move forward. You've got to make a decision. You've got to do it. You've got to get the TIF Commission going. As it is now, even if you decided something tonight and got the ball rolling, we're still three, four years down the road …"
Jim McHugh, who serves on the city's Planning and Zoning Commission, said aldermen should not be "so overly cautious" that the city misses a "great opportunity," though he understands the argument of not moving too fast.
"… I know many people in business have been successful because they took some amount of risk," he said. "Now, I understand you can't be irresponsible, but for God's sake, let's just not look at this like every single piece has to be in place because I'm telling you, and you guys who have been in business know that if you do that, opportunities go away and they never come back … "
He later said, "… Everyone who looks at Crestwood, the first thing they think of is that mall. It is a symbol of failure for our city. I don't think Crestwood is a failure, but perception is important …"
Resident David Brophy said, "… I've seen many projects come before the board. I've seen at least two TIF projects — Watson Plaza and Kohl's — come before the board. Once this issue of starting the ball rolling starts, it becomes virtually impossible to stop it.
"The fact of the matter is, is that we are always told that a little further down the road, you can make a decision to stop it. Somehow, it never gets made. The fact of the matter is, is that the decision should be made now whether to go forward or not …"
Ward 4 Alderman Mike Tsichlis said he was concerned about the lack of transparency shown in Centrum's plan and the company's actions.
A week before the meeting, the company's consultant, Vic Pildes, emailed the entire board and asked board members to meet in pairs before the meeting with himself and Barket, "(in) order to comply with open meetings requirements."
After former Ward 1 Alderman Mimi Duncan met privately with Centrum last year, Ward 3 Alderman Paul Duchild, then serving as board president, issued a memo strongly urging other members of the board not to meet with developers outside of public meetings.
"As your board president, it is my responsibility to encourage open and transparent discussion and to avoid the type of misunderstanding or confusion that can arise when aldermen act independently of the board through private contact with any third party conducting business with the city," Duchild wrote to the board Nov. 7.
"What a great company," resident Don Clark said of Centrum after Tsichlis said the board had been contacted again for private meetings. "Kind of reminds me of the Chicago mob."
The Call asked all board members if they met privately with Centrum before the May 14 meeting. Three board members, Daniel Tennessen of Ward 4, Tsichlis and Tim Trueblood of Ward 2, said they did not meet with anyone from Centrum. Tennessen said he received a phone call from Centrum and referred the caller to Schlink. Ward 1 Aldermen Richard Breeding and Darryl Wallach, Ward 2 Alderman Mary Stadter, Duchild and Boston did not get back to the Call before press time.
During the board meeting, Mello requested a work session May 21 so that Centrum representatives and the board could discuss the proposal. The meeting would be public and residents could attend, he added.
On Monday, City Clerk Tina Flowers said no such meeting was scheduled.
About the Writer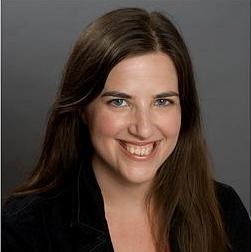 Gloria Lloyd, News Editor
Gloria is the editor of The Call. If you have any thoughts or suggestions for coverage, email her at glorialloyd@callnewspapers.com.