Crestwood police chief says he's proud of his officers' efforts in fatal hit and run
Poisson charged with involuntary manslaughter, leaving accident, theft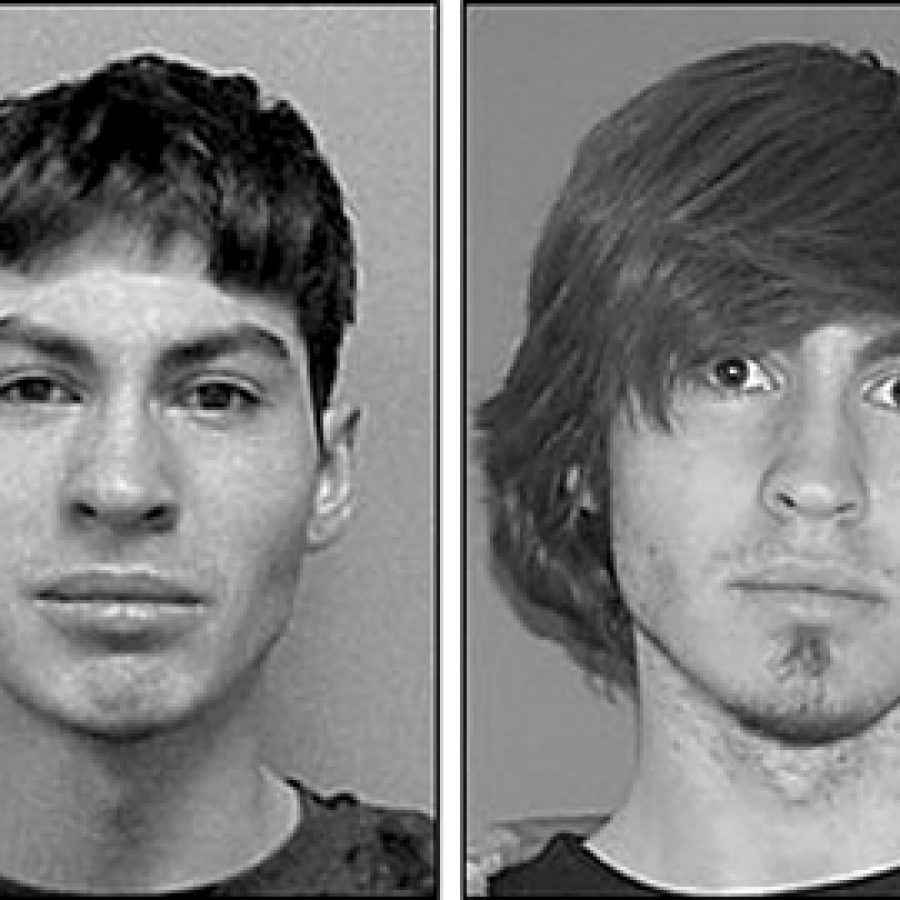 Reflecting last week on the search and arrest of two suspects in connection with the vehicular death of a man trying to halt the theft of a $5 tip jar at the Crestwood Starbucks, Crestwood Police Chief Michael Paillou was proud of his department.
"I couldn't be prouder of my guys," the police chief told the Call. "They flat went at it. We knew who these people were Wednesday (March 5). Then it was just a matter of finding them. And to go from nothing with a car with no license plates and two young kids to having them ID'd in 48 hours and having them arrested in under 72, I couldn't be happier."
At 12:10 p.m. on March 6 at a home in St. Louis city limits, Crestwood Police arrested two suspects wanted in connection with a March 3 robbery and hit-and-run vehicular accident at Starbucks that resulted in the death of 54-year-old Roger Kreutz, an owner of the Viking Conference Center and Holiday Inn in Sunset Hills.
County Prosecuting Attorney Robert McCulloch last week charged Aaron Poisson, 19, of suburban Atlanta, Ga., with involuntary manslaughter, leaving the scene of an accident and stealing under $500.
Poisson's bond is set at $50,000.
Involuntary manslaughter could result in a maximum of seven years in prison.
Leaving the scene of an accident carries a maximum four-year prison sentence, and theft under $500 qualifies as a misdemeanor, which could result in up to one year in jail.
A female companion spotted on Starbucks security cameras with Poisson at the time of the incident also was arrested March 6, but not charged.
On Feb. 8, Poisson and a woman also were arrested at the Kenwood Towne Centre Mall in suburban Cincinnati, Ohio.
Poisson allegedly stole $129 worth of merchandise while the woman allegedly took $605 worth of clothes.
Both were accused of trying to sneak the clothes out of the store by wearing them under their own clothes.
Poisson was charged in Hamilton County, Ohio, with misdemeanor theft and posted $1,000 bond.
The woman was charged with felony theft and released on her own recognizance.
While the woman was supposed to appear in Hamilton County, Ohio, court on Feb. 10, she did not appear and a warrant was issued for her arrest.
Officials have said that while the name of the female arrested last week in St. Louis with Poisson is different from the one arrested for theft in Cincinnati, there is speculation that she used a fake name in Ohio.
Paillou noted that the two suspects were arrested last week without resistance and that police had acted on three leads, one of which was "significant" due to St. Louis media coverage of the search for the two suspects.
"We needed the media on this one," Paillou said. "And we needed to get those faces out there. We had nothing. You guys have got a whole lot more resources than we'll ever have as far as getting faces out there. That's what got people calling and that's what generates the leads. So it worked for everybody involved."
The police chief added that the two suspects had been visiting friends in the St. Louis area and had also been staying in area hotels.
At roughly 3 p.m. March 3, Poisson and the female entered the Starbucks along Watson Road, according to Crestwood police.
After the female suspect made a purchase, she left the store. Within a short time, security cameras show that Poisson took a tip jar containing roughly $5 from the Starbucks counter and ran to a white 1990s Ford Taurus with no license plate detected.
Kreutz, a frequent Crestwood Starbucks customer, attempted to stop the suspects by running after them, but was struck by the white Ford Taurus. He died at 1:37 a.m. March 5 as a result of injuries from that accident.
Funeral services for Kreutz took place Monday.
Roger Kreutz is the son of Edward C. Kreutz and the late Clarice Kreutz (nee Petersen); brother of Robert Kreutz, Edward Kreutz Jr., Christopher Kreutz and the late Richard Kreutz; stepson of Phyllis Byrne Kreutz; and stepbrother of Ann Gatewood, Bob Byrne Jr., John H. Byrne, Mary Yoon, Maureen Trompter and Michael Byrne.
In lieu of flowers, memorials can be made to the Roger C. Kreutz Charitable Foundation, 10709 Watson Road, St. Louis, Mo., 63127.
Paillou spoke highly last week of the team of detectives tracking down the identities and locations of two out-of-state suspects less than three days after the incident occurred.
The department was guided by Capt. Rick Downs as its lead investigator in the case. Detective Sgt. Ron Compton led an arrest team comprised of detectives Len Appelbaum, Kent Meier and Rich Noland.
"I couldn't be prouder of them," Paillou said. "They told me from day one we'll get them. They kept me abreast. I don't get in their business. They kept me informed of what I needed to know to deal with (media) to get your assistance to help them. By Wednesday, I was very confident. We arrested them on Thursday. And you're talking less than 72 hours … That's a bang-up job.
"They did their job. They're pros. And it's just remarkable that they wrapped this thing up from having nothing to go on to having two people in handcuffs in three days. That's just outstanding work."