Crestwood officials say Prop P funds will go to police, fire salary increases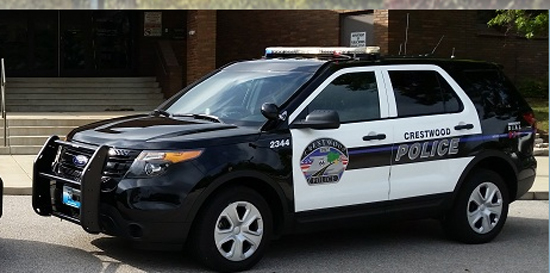 By Gloria Lloyd
Staff Reporter
news3@callnewspapers.com
After long delaying a public discussion of how to spend money from Proposition P, Crestwood officials last week committed to hiking the pay for police officers and firefighters.
Officials announced their intent on the heels of headlines about the County Council delaying Proposition P raises for county police officers, and in the wake of a Facebook debate between Crestwood officers and Ward 3 Alderman Grant Mabie about how the city should spend the funds.
Until the announcement, Crestwood remained a holdout on publicly discussing its Prop P plans — or even acknowledging that it would receive money from the tax at all — while Sunset Hills and other cities announced their intentions for raises months ago. 
That didn't satisfy the Crestwood Police Association, the city's Teamsters-affiliated police union that is still negotiating a contract with the city.
"Unfortunately, this willingness to show transparency is not extending to the municipalities," the Crestwood police union wrote on its Facebook page Oct. 5, after the county approved a Prop P transparency portal.
In another post, the police organization added, "It seems like no one at (Crestwood) City Hall wants to talk about the Prop P money."
In a lengthy debate addressed to specific officers, Mabie said the city planned to spend Prop P money not on the Affton Fire Protection District, but on Crestwood police and firefighters.
"I haven't heard anyone in Crestwood suggest the Chesterfield view of Prop P that the monies should be spent on pothole repair or the other things they were proposing," Mabie wrote.
Besides an estimated $525,000 a year from Prop P, the city will also use money from its 45-cent tax-rate increase Proposition C that voters approved in April to fund higher salaries for first responders.
"Had Prop C and Prop P failed to pass, we would have had to make difficult decisions regarding whether or not to lay off employees," the city stated in the release. "Thankfully, that was avoided."
Starting Jan. 1 and pending approval by the Board of Aldermen, the city will hike police officers' starting pay by more than 9 percent and top pay by more than 6 percent.
Patrol officers and detectives will see average 12-percent raises, and dispatchers will get average 14-percent raises. Command staff, including Chief Frank Arnoldy, the assistant chief, sergeants and lieutenants, will also get raises that will make city salaries more competitive overall.
Starting pay and top pay in the Fire Department will increase, but no changes will be made to current pay ranges since those salaries are governed by an existing contract, City Administrator Kris Simpson said. Both union employees and non-union managers in the Fire Department will receive average 3-percent raises.