Crestwood official laments lack of activity at mall site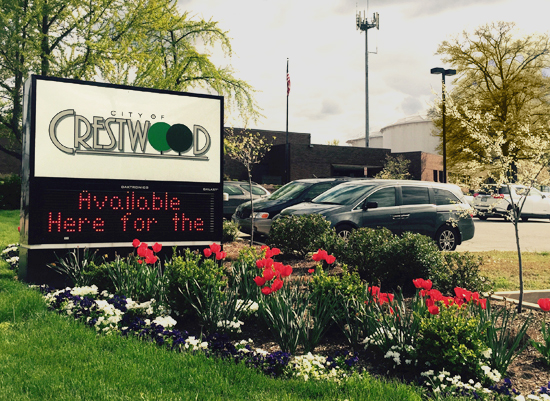 By Mike Anthony
Executive Editor
news1@callnewspapers.com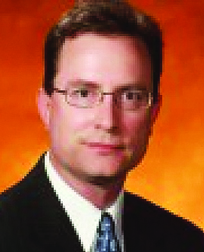 A Crestwood alderman last week lamented the lack of progress on the redevelopment of the former Crestwood Plaza and wondered if mall owner UrbanStreet Group of Chicago is the right developer for the project.
Ward 1 Alderman Darryl Wallach said he is "disappointed" with UrbanStreet's efforts to redevelop the 47-acre mall site at Watson and Sappington roads.
In his remarks, Wallach noted that he will serve on the board for two more months — four meetings — as he could not seek re-election in April due to term limits. He has served on the board since 2009.
The Board of Aldermen, including Wallach, voted in March 2016 to approve a redevelopment agreement with UrbanStreet, which purchased the 47-acre site for $2.265 million in May 2014.
UrbanStreet proposed a $104.3 million redevelopment project that included a large retail facility that could contain a grocery store, a multi-screen movie theater, a fitness center, two dine-in restaurants, an office building, a 225-unit apartment complex envisioned as senior housing and 11 to 13 acres of open space and community gardens.
The Board of Aldermen's approval of the project included $25 million in tax incentives for UrbanStreet: $15 million in tax-increment financing assistance or a Chapter 353 tax abatement; $5 million in Community Improvement District funds; and $5 million in Transportation Development District funds.
Bob Burk, UrbanStreet managing partner, told the city's Tax-Increment Financing Commission in December 2015 that no commitments from potential retail tenants for the proposed redevelopment could be secured until economic assistance was granted for the project.
Burk also said the project would not proceed without the requested economic assistance.
Under the terms of the agreement with the city, UrbanStreet is required to substantially complete the redevelopment project within 36 months, but no tenants have yet been announced for the project.
At the Feb. 27 meeting, Wallach noted that resident John O'Fallon Bell had addressed aldermen two weeks earlier about an article he had sent them titled "Crestwood, Truth and Dare" regarding the mall redevelopment that also was published by the Call online at www.callnewspapers.com.
The alderman said his remarks would not be in response to Bell's article, but instead he wanted to discuss "what I've observed (in) regards to the development. I agree that there's been a lack of progress, and at this point, a lack of progress at the Crestwood mall location. The good things (are) again this board placed conditions on the project in order for those financial incentives would be allowed. And I was hopeful before I leave term in April that we would see some type of new construction, at least starting before April. That's not going to happen or likely not going to happen."
Under the agreement, UrbanStreet may only be reimbursed from new revenues generated by the project, and must construct at least 120,000 square feet of retail space before any reimbursement begins.
But Wallach said he's "disappointed" in UrbanStreet because aldermen believed the developer had the ability to deliver what was outlined in the agreement — retail, entertainment and housing.
"… I'm disappointed that this board considered the anticipated revenue from this project, which is why I think the staff had recommended a higher tax burden for the residents for our Prop C. But again, we thought again that project was going to come to fruition in 2019 or beyond," he said.
Crestwood voters last fall approved Proposition C, a 45-cent tax-rate increase, and aldermen voted to levy the entire 45 cents when they set the city's 2017 tax rates.
Under the agreement, UrbanStreet also is obligated to pay up to $1.5 million toward Watson Road improvements. Those funds are to be a straight cash reimbursement to the city from the developer.
Aldermen voted in September 2016 to award a nearly $100,000 contract to Horner & Shifrin for planning and design work for the Watson Road improvements, including the removal of the roadway's median from Grant Road to Sappington Road. But city officials last summer asked Horner & Shifrin to halt the planning and design work at UrbanStreet's request.
"Also disappointed again, we put in a caveat of around $1.5 million allocated to the Watson Road improvement, which likely may not happen," Wallach said. "Again, that lack of development has already (had) a negative impact on last year's grant program that we had to the East-West Gateway (Council of Governments) for the grant project for the West Watson Road Corridor."
Crestwood and Sunset Hills had submitted a joint application for a $500,000 Great Streets Planning Grant, but did not receive it.
Of the agreement, Wallach said, "… The good news is it's a three-year contract. Unless there's an extension, possibly another alternative development will come forward. Again, we just need more patience. What are our options?"
Perhaps one option would be the city purchasing the property, he said.
"I guess the city could purchase the property, but I don't know what the value is …," he said, asking City Planner Adam Jones for an estimate of the site's value.
Jones noted that he spoke in January at a meeting of the city's Economic Development Commission about the mall site and estimated the developer had $18 million in the property. But he said the actual amount is closer to $8 million.
"Determining a market value for a flat site like that is very difficult. I'm not prepared to speak tonight publicly as to what offers I know that they have probably received from other groups, but … if you want to talk to me later, I mean, I'll be glad to give you those," Jones said.
Wallach later concluded by saying, "… Monday morning quarterbacking does suggest that UrbanStreet may not have been the correct entity for the project."
He noted that he's been wrong before, as he initially preferred another applicant over Karen Mott to operate a restaurant at the city's Thomas Sappington Historic Site.
"Let's hope I'm wrong again …," Wallach said.