Crestwood mayor opens up, fires back at critics
Robinson claims aldermen Miguel, Nieder 'infiltrated' Civil Service Board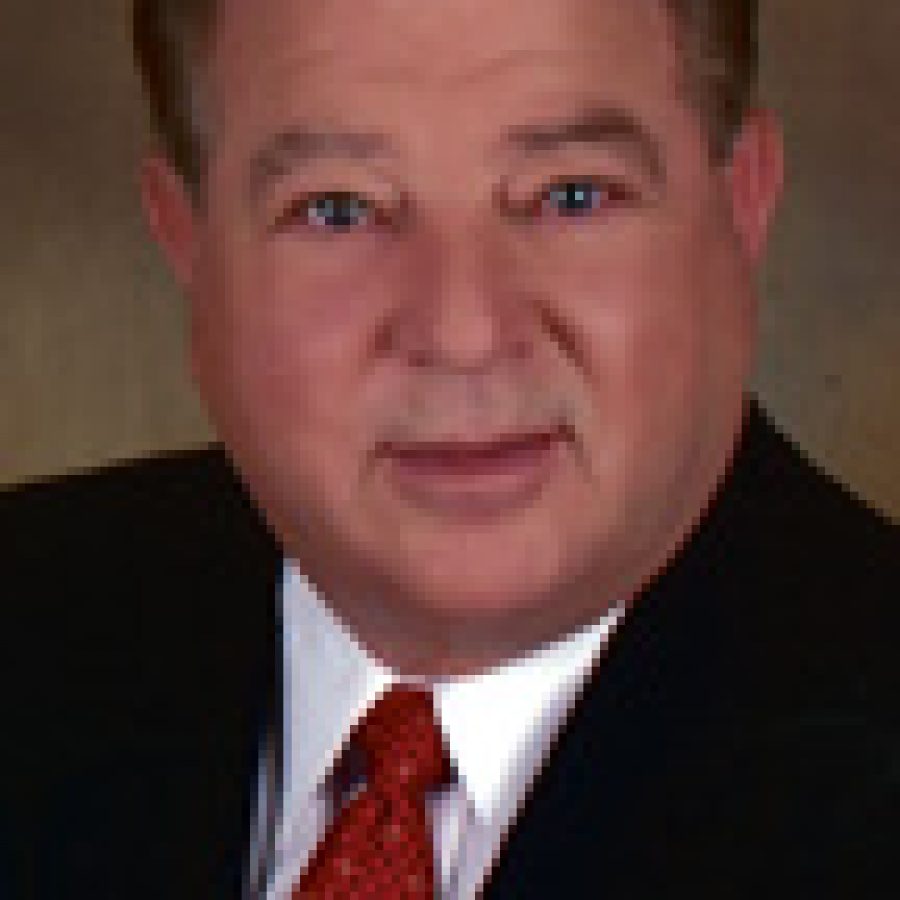 Faced with Crestwood residents and aldermen criticizing city officials for recent decisions, Mayor Roy Robinson has opened up and fired back in an exclusive interview.
Robinson disputed recent complaints that the city's government is not open, but believes some closed activities are necessary to "protect the city."
"I sincerely believe that we have one of the most open city governments of anywhere that I'm aware of," he said. "To my best belief, we've never violated the Sunshine Law … The thing about it is if we do anything in a private meeting, we do it because we're trying to either protect the employees and protect the city mostly.
"Any time you do things out in the open and statements are made maybe intentionally or unintentionally, you can put the city at risk."
City officials have come under fire for such actions as approving 10 Police Department pay raises and five promotions in a restructuring of the department. While the restructuring resulted in a $77,000 savings due to one retirement and two resignations, some have questioned why the pay raises were awarded May 15 — nearly two months before aldermen approved them in closed session on July 8 after Ward 3 Alderman Jerry Miguel made the restructuring public.
Aldermen first heard the restructuring proposal during a May 13 closed session.
Robinson said although he believes the restructuring would have been received well in open session, city officials discussed it in closed session because some aldermen might "put the city at risk" with potentially harmful comments about employees.
"The reason we didn't do it an open meeting is because we have people who will like to grandstand," Robinson said. "They like to be able to shock people and try to make them make statements that they're not prepared to make … And we weren't talking about the whole department. We were talking about individuals getting these pay increases. Now, that's where the problem lies. You don't know what people are going to say out there on the dais that might be harmful to the employee. Sometimes, they don't think before they state it or they make the employee feel like they're not entitled to get anything. So we don't know where things are going. In order to be able to make sure that the board doesn't get to a deal where we put the city at risk, we wanted to present that to them in an executive session."
While the Civil Service Board is attempting to investigate the legitimacy of these pay raises, its members also are trying to investigate whether civil-service rules were broken when city resources were used to promote July town-hall meetings led by a campaign committee in favor of the tax-rate increase Proposition 1, which voters rejected Aug. 5.
In addition, four residents, including Ward 4 Alderman Steve Nieder, filed a query with the Missouri Ethics Commission to see if any rules were violated. The residents since have said the Ethics Commission plans to investigate the matter.
When asked how the decision was made to have Crestwood Residents for Prop 1 make presentations, Robinson insists that like most citizens, he does not know.
"I don't know," Robinson said. "I had no part in it. I think the one reason this got started was somebody thought: 'Uh oh, we've got the mayor once again and we've got something we can go after him for.'
"There's people out there because I do spend a lot of time here and try to keep things going correctly, say: 'He spends too much time there.' Then I've got those out there, the same ones, when I do spend more time to try to get away, say: 'Oh, he should know. It's him. He's the one that's doing all this.' I assure you there's a lot of things that happen here that I'm not even privy to."
But when it comes to efforts to investigate, the mayor asserts that Miguel and Nieder "infiltrated" the Civil Service Board after the Board of Aldermen denied their motions to have the Civil Service Board investigate the pay raises and the use of city resources for Prop 1 meetings.
"Two aldermen decided they couldn't get what they wanted by talking and debating the board," Robinson said. "They saw an opportunity to try to get some publicity in the paper that somehow somebody was doing something improperly.
"… What's Miguel doing sitting at Civil Service Board meetings unless he's got an ax to grind? They don't need him there to answer questions. And most of the time, he doesn't ever come. But it's suspicious to me that he shows up for the ones where they're going to look at their investigative powers," he said.
Robinson also criticized Civil Service Board Chairwoman Martha Duchild for speaking publicly about city affairs while serving on an appointed board.
"I've had a problem a good while with Martha Duchild," Robinson said. "When you're on a board like the Civil Service Board, you don't get up in meetings other than to present what the board wants to present to the aldermen.
"You don't get up at meetings and make statements about different things. You should be almost non-existent."
The mayor believes that because Miguel and Nieder have "infiltrated" the Civil Service Board, which voted to investigate the police pay raises and the use of city resources to promote Proposition 1, city employees have lost confidence in a board that he said was established to help employees with grievances.
"Right now, the Civil Service Board as it sits, I don't know if one employee would ever go to them," Robinson said. "I've had some come to me and say: 'Don't try to force me to go before that board. If I did, I'd have to take a lawyer with me.'"
As for Nieder, Robinson said aldermen are concerned about his "brutal" behavior during board meetings.
"He's grandstanding to try to get his name in the paper that he's some big do-gooder that's trying to fight corruption," he said. "Well, I've got news for him. He got into office because he told the people he was coming here to help me. They didn't put him into office because he was such a great pick for the community to be the leader.
"He has a right to disagree. He has a right to voice the opinions of his people. And I would never try to deprive a person of doing that … But he also is not all-knowing. He doesn't have all the facts. And he sometimes tries to bully his way through it … He's been brutal. The board is very concerned about him being brutal to not only board members, but employees and citizens at meetings. You don't want to over-rectify that problem, but how do you get someone to express their views without degrading everybody in the process? I don't know.
"All I can do is try to control a meeting. If I use my gavel, I'm 'King Roy.' If I just turn their mic off, I'm not allowing free expression. If I don't allow them to run the meeting, I'm somehow violating my oath and all this. I run the meeting. It's indisputable. I run the meetings. I run my meetings the way I think they ought to be."