Crestwood mall project is daunting task, Burk says
Developer: massive amount of site work will be necessary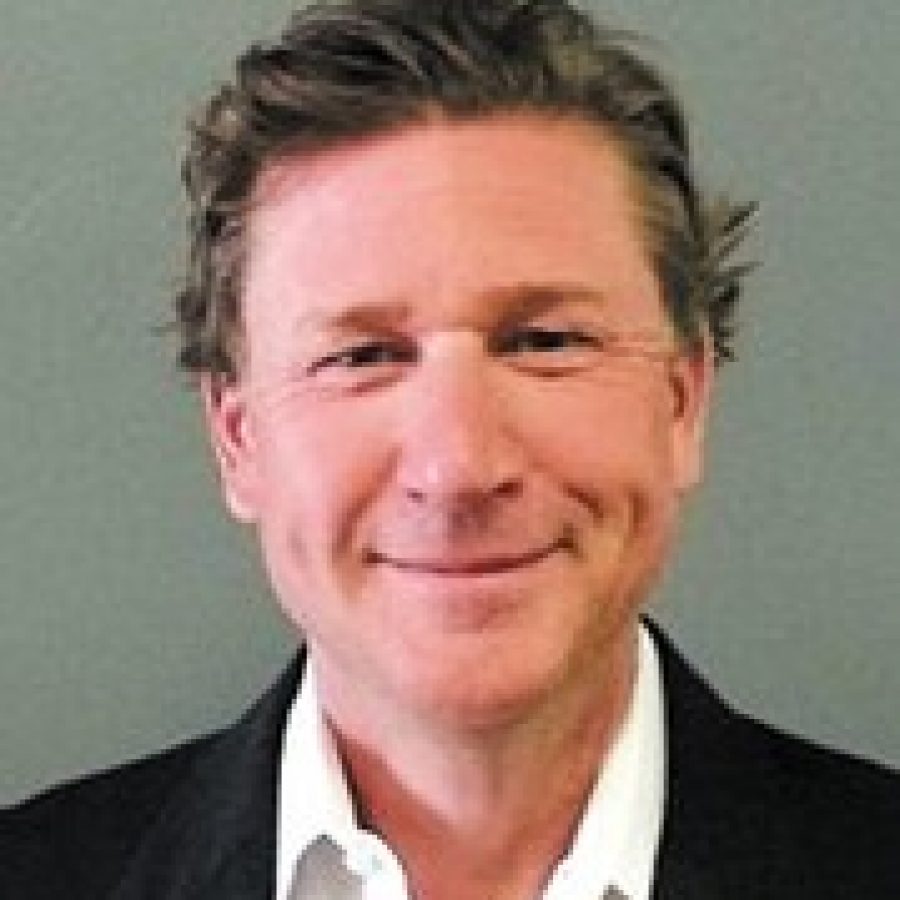 Last of two parts
Redeveloping the former Crestwood Plaza will be a daunting task, according to Bob Burk, managing partner of UrbanStreet Group of Chicago, which owns the 48-acre site at Watson and Sappington roads.
Besides the "enormous" amount of demolition and infrastructure work required to make the property ready for development, prospective tenants must be convinced that the redevelopment will occur, Burk told attendees during a July 8 open house at the Crestwood Community Center.
Over 700 people attended the open house designed to obtain public input on UrbanStreet's proposal to redevelop the mall, last known as Crestwood Court.
In addition, the developer received more than 500 comment cards about the proposal.
UrbanStreet Group, which purchased the mall property last year for $2.625 million, submitted the only response to the city's request for proposals, or RFP, to redevelop the site.
The mall owner is requesting nearly $28 million in tax incentives, including tax-increment financing, or TIF, for a roughly $99.5 million mixed-use project.
As proposed, the redevelopment project includes four components — a three-acre retail area for such services as a specialty grocery store, fuel station, pharmacy and fast-casual dining; a 20-acre entertainment and destination retail area that includes a movie theater, office space, restaurants and a town-square space; an 11-acre area with a 225-unit apartment complex with primarily one-bedroom apartments; and a roughly 14-acre area of open space and community gardens, including stormwater management.
UrbanStreet Group purchased the mall property at auction from Chicago-based Centrum Partners and New York-based Angelo, Gordon & Co.
In 2012, Centrum Partners developer Sol Barket presented a roughly $121 million redevelopment proposal to the Board of Aldermen for The District at Crestwood, an open-air entertainment and retail venue.
Centrum requested $34 million in public subsidies, including $26.6 million in TIF assistance, for the project.
The city's planning consultant, Peckham Guyton Albers & Viets, or PGAV, performed a preliminary analysis of Centrum's proposal.
However, after aldermen deadlocked 4-4 on a more in-depth study — a precursor to sending the redevelopment project to a TIF Commission — for the third time in July 2013, PGAV withdrew its planning proposal.
The mall's recent history will make it difficult to secure tenants for the redevelopment project, Burk said.
"… One of the collective problems that we have, and I say collective both as developer and a community and as a governmental body is that the world, the tenant world out there doesn't believe that this thing can get done because of its history …," he said.
For example, if he tries to entice prospective tenants saying, "We've got this great development site in Crestwood, they're going to say isn't that the one that was out on the marketplace two or three years ago. What happened then? Where are we going? …"
Burk said tenants will not commit to the project "until we can demonstrate collectively — as a community, as well as a development firm — that this thing can be viable … What we're trying to do is formulate a general plan — we do have some specific tenants that we're in lease negotiations with — but … we need to get a couple of folks interested, then we'll design around those tenants that we think are committed and then we can go out and try to secure other tenants …"
The mall site itself also requires a massive amount of work to make it ready for redevelopment, according to Burk.
"The problem with this site is it requires an enormous, a massive amount of work before anything can go there …," he said, citing such issues as stormwater detention and runoff. "This thing is so out of date from any sort of water reclamation, treatment and purification it's not on any map.
"So all of that stuff needs to be put in there before we can do anything …"
For example, 2.5 million square feet of building structures — over 1.5 Busch Stadiums — will have to be removed and recycled. A total of 665,000 cubic yards of fill — 66,000 dump trucks — will have to be added to the site, along with 6.5 miles of utilities that will have to be installed.
For stormwater detention, 611,000 cubic feet — seven Olympic-sized swimming pools — will be needed, along with 235,000 cubic feet — 1.8 million gallons of water — that will be required for water filtration.