Crestwood incurs $6,000 in legal fees related to candidate's qualifications
Two former aldermen question Ayouaz's qualifications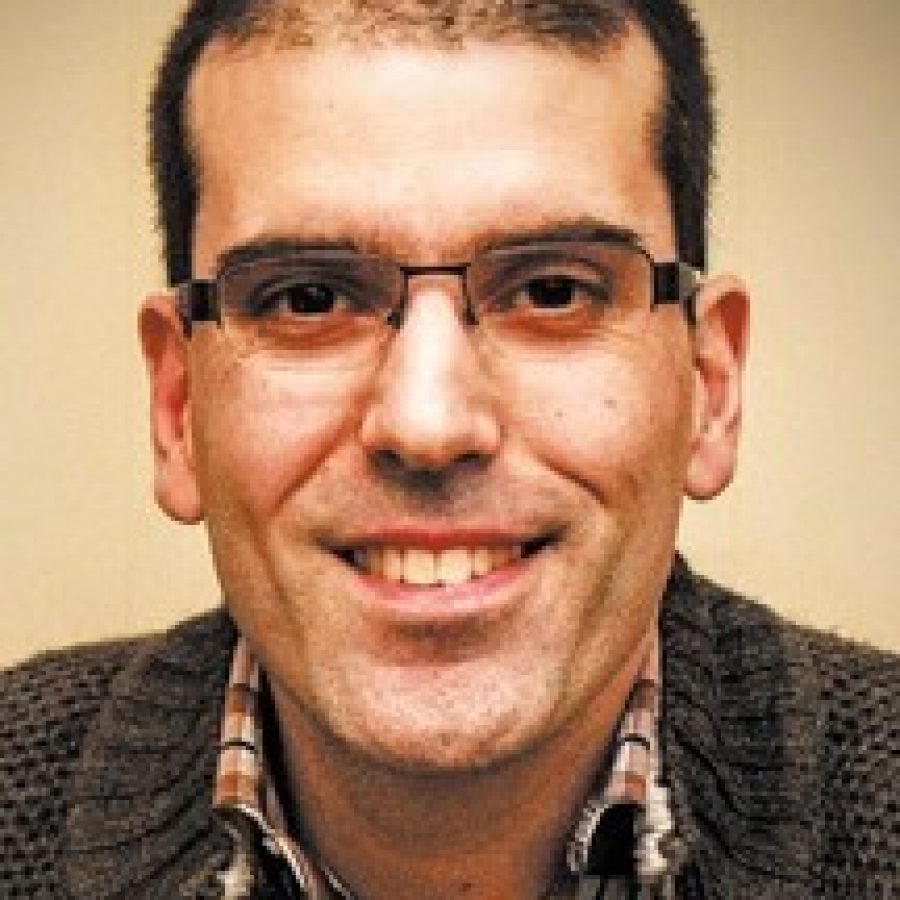 The city of Crestwood incurred nearly $6,000 in legal fees related to the qualifications of an aldermanic candidate who is on Tuesday's ballot.
The qualifications of Ismaine Ayouaz, who is seeking the Ward 4 aldermanic seat in next week's election, have been questioned by two former aldermen, including one of Ayouaz's opponents, former Ward 4 Alderman Steve Nieder.
Despite Ayouaz previously sending out a press release announcing that he does not qualify to run for alderman this year, he filed for office on the last day of filing — Jan. 19 — and is on the Ward 4 ballot along with Nieder, Ryan Pascoe and Tony Kennedy.
The city's February legal bills show City Attorney Lisa Stump's firm, Lashly & Baer, billed the city for nearly $6,000 — including $1,008 on Feb. 16 — related to the issue of Ayouaz's qualifications to be on the ballot. Among those charges were legal research, a "telephone conference with the candidate's attorney regarding city's position on certifying candidates" and reviews of emails from Ward 1 Alderman Darryl Wallach, Ward 2 Alderman Justin Charboneau and Ward 3 Alderman Grant Mabie.
Besides reviewing "multiple emails from aldermen," Stump billed the city for conferences with City Administrator Kris Simpson and Mayor Gregg Roby, attending a special closed session of the board and drafting a statement she read Feb. 23 at a Board of Aldermen meeting.
Besides Stump, Lashly and Baer attorney Emily Slaten billed the city for work related to the issue of Ayouaz's qualfications during February. Following questions from Ayouaz to City Clerk Helen Ingold on whether he qualified for the ballot, Slaten also previously billed the city $162 on April 1, 2015, to "review question from Ms. Ingold regarding potential candidate for alderman in 2016 and requirement that candidate be qualified voter for one year as of date of filing; draft email response regarding same."
Including the $162 charged last April, the total cost Lashly and Baer has billed the city for work relating to Ayouaz's qualifications exceeds $6,000.
Asked about the legal fees incurred by the city, Ayouaz told the Call Friday morning, "I have no comment to make because I didn't know about it."
Nieder told the Board of Aldermen in early February that Ayouaz does not meet the city Charter and city code requirements to be on the April 5 ballot.
During a period for public comment Feb. 9, Nieder contended that Ayouaz's name should not have been placed on the April ballot because Ayouaz was not a registered voter for one year before the Jan. 19 filing deadline.
Nieder cited a press release that Ayouaz issued Oct. 13 announcing his plans to run as a write-in candidate for the Ward 4 seat.
"The candidate, who was born in Paris, France, became a U.S. citizen earlier this year. To be an alderman, he also must reside in the ward he will represent and he must be a registered St. Louis County voter for at least 12 months," the press release stated. "Ayouaz will meet all requirements by the time of his election in April 2016, but he will not have been a registered voter for 12 months at the time of the filing deadline in mid-January. Because he cannot meet the filing deadline, he will conduct a write-in campaign for the Ward 4 seat."
The city Charter states, "No person shall be elected or appointed to the Board of Aldermen who is not at least 21 years of age, a citizen of the United States, an inhabitant and a qualified voter of the city for at least one year, and a resident of the respective ward for at least 90 days."
Ayouaz, who became a registered voter on Feb. 6, 2015, has told the Call that he filed for office on the advice of his attorney. He repeatedly has declined to identify his attorney.
At the board's Feb. 23 meeting, Stump read a statement that essentially imposed a gag order on city officials regarding questions or comments about Ayouaz's qualifications.
"Before proceeding this evening, the Board of Aldermen has asked that I read a statement on behalf of the city," Stump said.
The statement said, "… Based on Missouri law and controlling legal precedent, the city has determined that once Mr. Ayouaz filed his written, signed and sworn declaration certifying under oath that he met all the qualifications to serve as an alderman, the City Clerk (Helen Ingold) was legally obligated to certify Mr. Ayouaz's name to the St. Louis County Board of Election Commissioners.
"The Board of Aldermen has not judged the qualifications of Mr. Ayouaz or any other candidate for office pursuant to the Charter. The Board of Aldermen has reviewed and discussed its legal obligations on this matter, and neither the city nor the Board of Aldermen will respond to any further questions or provide any further comment relating to the qualifications of Mr. Ayouaz, or any other candidate, prior to the municipal election to be held on April 5, 2016."
Despite Stump's assertion that the board asked her to read the statement, aldermen have not taken any votes in closed session since Dec. 15, when they hired Simpson as city administrator, according to information the city has provided in response to public-records requests. The state's Sunshine Law stipulates that any votes taken during a closed meeting shall be taken by roll call, and the law does not permit consensus votes.
During a period for public comment Feb. 23, former Ward 3 Alderman Jerry Miguel said Ayouaz appeared before the city's Charter Review Commission on May 27.
"He asked the board to change the Charter so that he could run for office," said Miguel, who is seeking election in Ward 3 on April 5 and was a member of the Charter Review Commission.
Miguel then cited the approved minutes of the commission's May 27 meeting, which state, "Mr. Ayouaz responded that the time frame to meet the qualifications written in the Charter had prevented him from running because he was 19 days short."
Miguel also cited the commission's Aug. 12 minutes in which the panel further discussed aldermanic qualifications: "Consider age 18 rather than 21; inhabitant and qualified voter of the city of Crestwood for at least one year at the time of election — rather than at the date of filing for election …"
"It's clear that Mr. Ayouaz knew … the qualifications that he had to meet …," Miguel said, noting that ultimately the panel took no action to recommend changing the filing qualifications for aldermen.
On March 8, Miguel again raised the issue of Ayouaz's qualifications when he asked Stump to identify the state law and controlling legal precedent she cited in her Feb. 23 statement.
"We're not going to address that anymore," Stump told Miguel.
Miguel also said, "I would suggest that Mr. Ayouaz review one section of the Missouri Statutes, and that's Section 115.631. It deals with offenses for knowingly furnishing false information to an election authority …"