Crestwood honored outgoing Ward 3 Alderman Jerry Miguel with a city resolution and plaque at the April 23 Board of Aldermen meeting.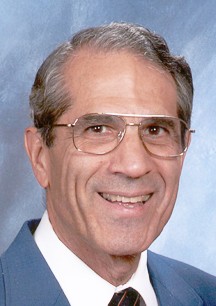 Miguel had served as Ward 3 alderman continuously since April 2016, and was the Ward 3 alderman from April 2004 to April 2013 before he was term-limited out, for a combined 12 years of service as an alderman for the city. He did not run for re-election this year.
"I need to say thank you to a number of people. First my wife, Judy… my family, my friends who have supported me over the years. They've been my bedrock. I thank all the people of Crestwood, especially those in Ward 3, of course, for putting their trust in me," Miguel said in outgoing comments. "Over the years I've met hundreds of people, hundreds of residents that I would have otherwise not have met. I hope I served you well."
In addition to his position as alderman, Miguel also served on a number of boards and commissions, including the Fire Board, Public Works Board, Memorial Committee, Charter Review Commission and the Ways and Means Committee.
"I'd like to thank the local press… for informing our citizens of what we say and do here," said Miguel. "Our democratic system depends on informed citizenry."
The former alderman also thanked city employees, the police and fire departments, the mayor and those who "mentored and counseled me over the years."
"Jerry, I just wanted to say how appreciative I am for your service to the city of Crestwood and to the residents of Ward 3. I've lived in Ward 3 the entire 12 years that you've served, and I know how hard you work," said Ward 3 Alderman Greg Hall, who Mayor Grant Mabie appointed to a Ward 3 seat in November and who ran unopposed this year. "You've been a good example to me, and I hope I do as good of a job as you've done."
Other aldermen praised Miguel's dedication over the years as well as his expertise.
"I respect everything you do as an alderman and hope that you stay involved as a citizen. We could use your expertise on a lot of boards and commissions," said Ward 1 Alderman Richard Breeding. "It's been an honor to serve with you. It's not goodbye, it's we'll see you around."