Crestwood ends past year with $7.69 million balance
City's fiscal position 'stable,' auditor reports to aldermen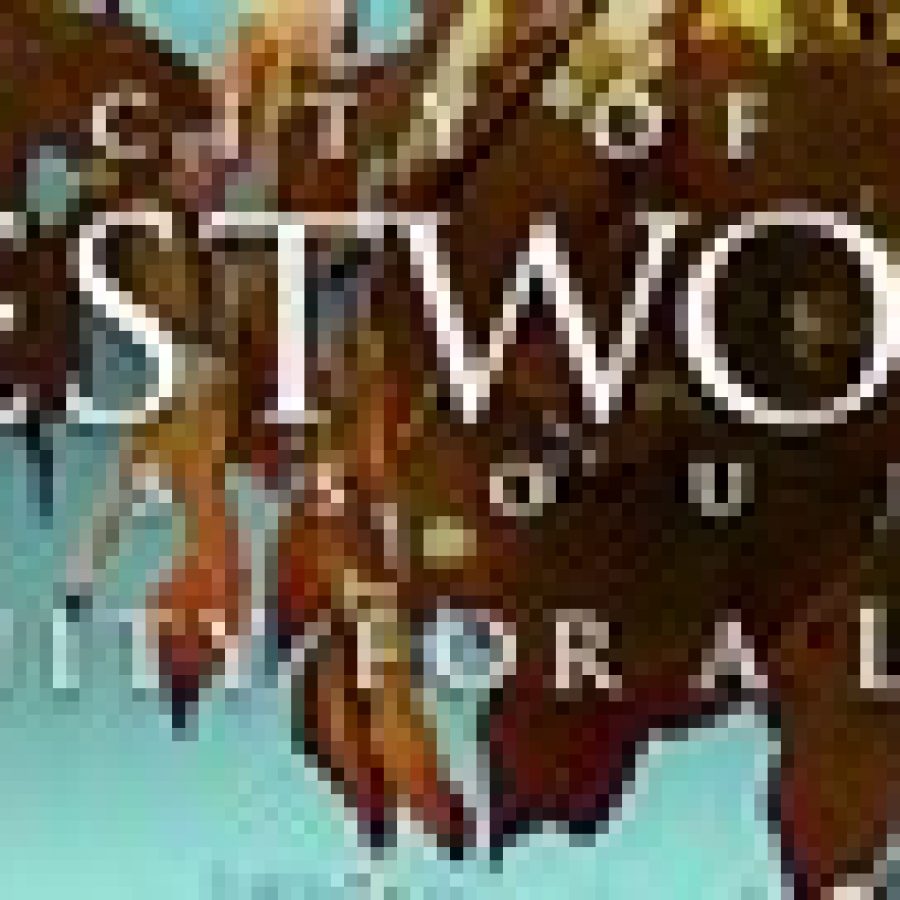 The city of Crestwood ended 2015 with a combined balance of $7,698,964 in its governmental funds, up $256,356 from 2014.
Revenues last year totaled $12,230,980, while the city reported expenditures of $11,974,624 across all governmental funds, according to an independent audit performed by Schmersahl Treloar & Co.
Mark Graves of Schmersahl Treloar presented the fiscal 2015 audit results to the Board of Aldermen last week, noting, "… It is an unmodified opinion, which is to say it's a clean opinion. It identifies that the financials are indeed in conformity with generally accepted accounting principles and there were no material misstatements noted."
The city's net position on Dec. 31, 2015, totaled $29,332,748, which includes a roughly $5.1 million pension asset held by the Missouri Local Government Employees Retirement System, or Missouri LAGERS.
Inclusion of the pension asset is mandated by Statement No. 68 from the Governmental Accounting Standards Board, or GASB.
"This is an asset for pension benefits held by Missouri LAGERS … This is not an asset available to the city to use for your operations …," Graves said.
Excluding the pension asset, the city's total net position increased by roughly $2 million in 2015, compared to 2014, he said.
"So in actuality, what I'm going to call your normal assets, which is those assets without that net pension asset included, were $24.4 million. They're up about $2 million from last year," Graves said, "That increase includes cash and investments of $6.1 million, up about $168,000. All of that cash and investment is appropriately collateralized, so no issues on that front.
"Other current assets of $2.5 million are up about $360,000, and an increase of capital assets of nearly $1.5 million, which is really, obviously, the bulk of your increase in assets. That's thanks in large part due to the Spellman Road reconstruction, as well as some 20 different street improvements that took place during the fiscal year."
The city has total liabilities of $1,482,575, up about $250,000 compared to 2014.
"(The) primary increase is related to accounts payable and accrued expenses," he said. "Nothing unusual there. It's really simply a function of the payment cycle …"
Crestwood has no long-term debt, he said.
"Last year I made a big deal about the fact that the last time we did an audit was 2008 and you had some $5 million or $6 million of debt that you were able to pay off," Graves said. "The city's financial position is stable, given your total net position … If you pull out those GASB 68-related items, you have a total net position of $22.9 million, an increase of $1.7 million from the prior year.
"The biggest chunk of that is $15.8 million that's invested in the buildings here, the bricks and mortar, the streets, your vehicles, your pool, what have you — a whole pile of fixed assets. Nearly $3 million are restricted for the various funds, and the remaining unrestricted balance of $4.1 million is an improvement of about $200,000 from last year."
The city's total expenditures for fiscal 2015 increased by $575,179 from 2014 to $11,974,624 from $11,399,445.
"This increase reflects a number of filled personnel vacancies in 2015 — a rebuilding year — and an apparent increase in other equipment expenditures in 2015 compared to 2014," the audit stated.
The city's total revenues for fiscal 2015 increased by $3,659 from 2014 to $12,230,980 from $12,227,321.
The general fund recorded a surplus of $288,667 instead of a projected deficit of $380,592 — a positive variance of $669,259 fueled by expenditures totaling $665,488 below budget.
"The majority of these variances were personnel driven, reflecting positions not filled for the whole year, but budgeted for the full year and a miscalculation of — over — budgeted head counts/benefits — police," the audit stated.
Aldermen adopted a fund-balance policy for the general fund in 2015 that established a minimum unrestricted reserve requirement of 45 percent at the end of any fiscal year. For 2015, the general fund unrestricted reserve was 64 percent.
The parks and stormwater fund recorded a surplus of $436,461 — $36,098 more than projected.
The capital improvement fund reported a deficit of $491,087 — $313,838 less than a projected deficit of $804,925. The variance was driven by expenditures totaling $180,158 below budget, offset by revenues that were over budget by $133,680.