Crestwood changes policy to take fewer bids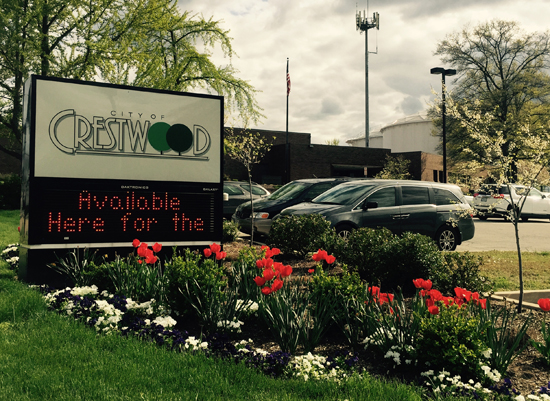 The city of Crestwood just updated its purchasing policy, which had been untouched for 15 years.
The Board of Aldermen identified the change as a 2018 priority in an effort to modernize and improve overall efficiency of the city's operations. The new policy allows the city to purchase budgeted items up to $20,000 without going out to bid. The previous limit was $10,000.
In an Oct. 31 memo, Sarah Belcher, assistant to Crestwood City Administrator Kris Simpson, said that significant revisions to the policy included revising purchasing thresholds, the exemption of certain purchases from the bidding process and allowing the city administrator the authority to approve purchase order amendments up to $10,000. Other changes include updating the language and definitions used in the purchasing policy.
Simpson introduced the revisions at the Nov. 27 board meeting.
"We decided it was best just to go with a wholesale rewrite of the document," Simpson said to the board. "Aside from updating pertinent language to adopt modern purchasing practices, we did a complete reorganization of the document to make it into something that we feel is much easier for staff and the public to interpret and understand."
Aldermen approved the revisions unanimously and with little fanfare.
With the new purchasing policy, budgeted purchases less than $2,000 may now be obtained directly from the vendor with no price quotes required. Under the old policy, only purchases under $500.99 could be obtained directly from the vendor without a price quote.
Budgeted purchases from $501 to $2,500.99 used to require a purchase order approved by the finance officer, with three informal price quotes required. That limit is now raised to $9,999.99.
Budgeted purchases from $10,000 to $19,999.99 now require a purchase order approved by the finance officer and the city administrator and three written price quotes. Budgeted purchases exceeding $20,000 require a formal bidding process, awarded by aldermen at a public meeting.
Neighboring municipality Sunset Hills adopted a new purchasing policy in November 2016. That policy increased the amount that can be awarded by the city administrator without formal bidding and board approval to $15,000 from $10,000.
Budgeted purchases under $1,000 are authorized by department heads. Purchases from $1,000 to $5,000 require three non-sealed bids and documentation of the bids by the department attached to a purchase order. From there, the department head can award bids.
Purchases from $5,000 to $15,000 have the same requirements as purchases from $1,000 to $5,000, but they require additional approval from the city administrator.