Crestwood board votes to nix PGAV for comprehensive plan
Board could weigh measure to hire Chicago firm June 23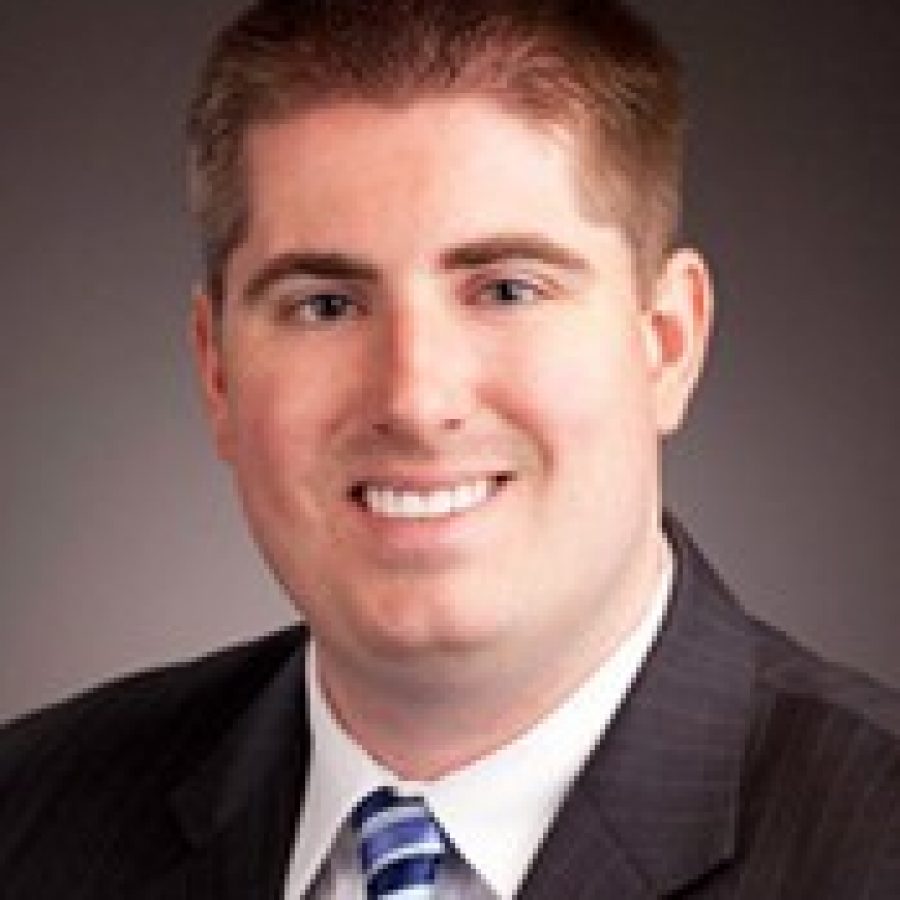 The Crestwood Board of Aldermen voted last week to reject the second reading of an ordinance to hire a planning firm to develop the city's first-ever comprehensive plan.
Voting against hiring Peckham Guyton Albers & Viets, or PGAV, to develop the comprehensive plan were Ward 1 Alderman Darryl Wallach, Ward 2 Alderman Justin Charboneau, board President Mary Stadter of Ward 2, Ward 3 Alderman Grant Mabie and Ward 4 Alderman Timothy Anderson.
Voting in favor of the ordinance to hire PGAV were Ward 1 Alderman Richard Breeding, Ward 3 Alderman Bill Boston and Ward 4 Alderman Cindy Minor.
PGAV is already serving as the city's planning consultant for the redevelopment of the former Crestwood Plaza. The firm's fee is not to exceed $73,000 for that project.
Mabie later asked City Attorney Lisa Stump to draft an ordinance to hire Houseal Lavigne Associates of Chicago to develop the citywide comprehensive plan. The board could consider the ordinance when it meets at 7 p.m. Tuesday, June 23, at the Government Center, 1 Detjen Drive.
For the comprehensive plan, PGAV proposed a fixed fee of $89,500, plus not-to-exceed reimbursable expenses of $3,500.
Houseal Lavigne proposes a cost of $89,500 for the comprehensive plan, including $10,000 for information related to the mall, but excluding such direct project-related expenses as printing, copies, graphic reproduction, presentation materials, mileage and technology fees.
Aldermen initially voted to table the ordinance hiring PGAV in January after Wallach said that he believed using two firms — one for the mall redevelopment project and a second for the comprehensive plan — would benefit the city. He said he was particularly impressed with the proposal submitted by Houseal Lavigne, which is developing Sunset Hills' new comprehensive plan.
At the board's Feb. 10 meeting, Mayor Gregg Roby broke a 4-4 board tie on the first reading of the ordinance to hire PGAV.
A "no" vote by then-Ward 3 Alderman Paul Duchild for a second reading delayed consideration of the measure until Feb. 24.
Aldermen voted 7-1 Feb. 24 to table the ordinance to hire PGAV and to have representatives from PGAV and Houseal Lavigne make presentations to the board as soon as possible. Then-Ward 2 Alderman Tim Trueblood was opposed.
Those presentations took place during an April 13 work session. The ordinance rejected by the board stated city staff recommended PGAV "as the most qualified firm and the charges to be paid are reasonable under the circumstances."
During the board's discussion of the ordinance last week, Anderson asked City Administrator Mark Sime about the cost of the two proposals.
"The proposal from PGAV is the cheaper of the two proposals …," Sime said.
Anderson also asked about the scope of the work included in the proposals.
"The Houseal Lavigne plan — proposal as offered to us does not have all of the work that we would be getting from PGAV, and we would be getting more work from PGAV for less money," Sime said. "And in addition, from Houseal Lavigne the planners that they have designated to work on the city of Crestwood comprehensive plan are not AICP (American Institute of Certified Planners) certified, whereas the planners … that have been designated for the city of Crestwood by PGAV are all AICP certified."
In response to a question by Stadter, Sime later noted Houseal Lavigne has proposed a cap on travel expenses. But, he added, "The downside is that they're in Chicago … The same planners are working plans around the country, and as you saw when we tried to get them to come to us and make their presentation, we talked to them and it took — they couldn't come in all of March and we finally got them to come in the middle of April, whereas PGAV, a local firm, was available anytime that we wanted them in March or April.
"In addition, because they're in Chicago, as I tried to reach out to get some questions from (former Ward 4) Alderman (Mike) Vincent at the time answered, we couldn't — I couldn't get those — I couldn't get them to answer …"
Roby asked the city planner, Adam Jones, about his thoughts on the two proposals.
Noting he had reviewed both proposals, Jones said he was impressed by PGAV and the firm's vice president, John Brancaglione.
"They are experts in what they do," he said, adding that representatives of the firm have been extremely accessible. "Not only are they offering the same services as Houseal Lavigne at a cheaper price, I feel that they are going to go above and beyond what they have offered in their official proposal … It would be my official recommendation to the board that we would choose PGAV as our comprehensive planner …"
Charboneau later said that he had attended the April presentations by the two firms and that he was not impressed by PGAV.
"… I have to just be completely honest with you, I thought they were completely — PGAV kind of just mailed it in …," he said. "I thought Houseal Lavigne seemed like they knew what they were doing. They had presented actual examples of how they had turned areas that were truly blighted, areas that had not seen a progression, economically speaking, for years into areas that had become hubs for business and thriving communities.
"I think that hiring a planner that would — or a comprehensive plan consultant that has a different opinion, that we force two planners to work together would actually benefit the city greatly …"
Mabie later said he believes both firms are "extremely competent. I don't think the city can make a bad decision one way or another …"
While he is very impressed with PGAV's work on the mall, he said he likes "the idea of getting competent advice from multiple places and making sure the two planners can bounce ideas off one another …"
He added that he was leaning toward voting for Houseal Lavigne.
Boston advocated hiring PGAV, emphasizing the firm is a local one.
"… I think PGAV being from our area would have more knowledge of what's going to work in this area and what would be good for this area than somebody from out of state that really doesn't know the area that well," he said. "And if we have two planners and they come up with two separate plans, what do we do? Hire a third planner to find out what plan's the right one?
"I don't see what good it's going to do to have two planners playing against each other. I don't think that works right …"