Crestwood board sets hearing on restaurant's request to move to new site on Watson Road
Aldermen weigh hiring PGAV for city's comprehensive plan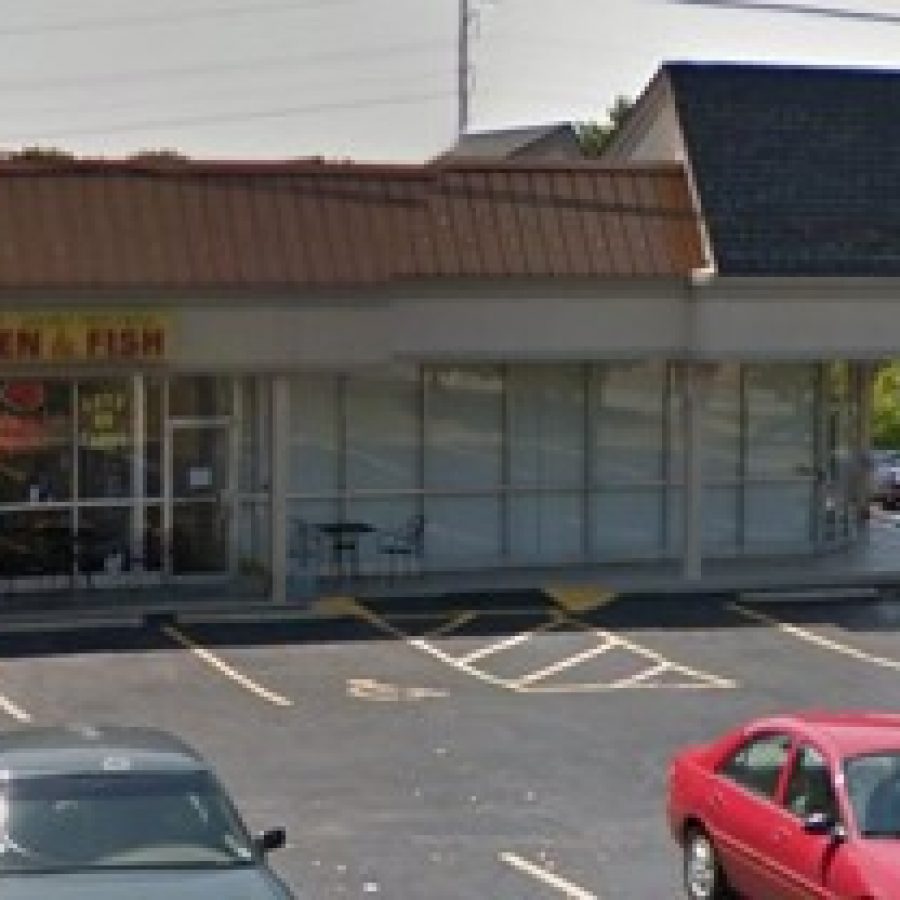 The Crestwood Board of Aldermen was scheduled to conduct a public hearing earlier this week on a request for a site-plan review by King Edward's Chicken & Fish.
The business, currently located at 8958 Watson Road, proposes to move to 8654-8652 Watson Road. Owner Randy Shore is requesting to renovate an existing building on the new site that previously housed a restaurant.
The Board of Aldermen was set to meet Tuesday night — after the Call went to press.
The Planning and Zoning Commission voted 6-0 last week to recommend approval of Shore's request. Commission member Ken Lange was absent from the June 3 meeting.
During a public hearing, some nearby residents voiced concerns about Shore's plans to renovate the building that previously housed an IHOP restaurant and more recently a church.
Most of the roughly half dozen speakers from Blackthorn and Flamingo drives said they enjoyed King Edward's food and were pleased the business wanted to remain in the city. However, they voiced concerns about lighting, increased traffic, children's safety, sanitation, odor, buffering and how the restaurant would impact their property values.
Another concern was that the restaurant seeks to operate from 10:30 a.m. to 8:30 p.m. seven days a week.
Flamingo Drive resident Helen Wambach told the commission that her most important concern was the "smell of frying fish every day. They're open seven days a week and the people that live close by there are not interested in smelling that especially."
Blackthorn Drive resident Joe Schiermann said he was concerned that increased traffic might impact the safety of neighborhood children, including his own.
"… That area where Blackthorn meets Heather is kind of the epicenter of where the children congregate, including my children, as well. On any given weekday after school, weekends, you could have 15 to 20 children that are running around playing …," he said. "My fear as a parent is that my child would be at harm just simply by playing in our front area, that we would have to watch them nonstop and if there is access for cut-throughs to get to King Edward's, that would pose some sort of threat to them.
"Obviously, we're cognizant, we're parents. We understand that you have to watch your children, but there is the increased risk, as well."
As for sanitation, Shore told the commission that trash would be picked up "as often as necessary, as often as we fill a dumpster. It's an area that by health code has to be kept clean, gets checked and we don't have any current problems where we are right now. I don't foresee that we would have any problems in the future and if we did, we'd be required to fix it …"
Regarding odor, he noted that any cooking equipment "has to exhaust to the outside. So we'll be doing that. I don't know of filtration systems that might reduce the odor. We can certainly check into that … It doesn't seem to be a problem where we are right now.
"There's times when the wind's blowing right, you can probably smell it. It might make you hungry. It might make you want to come in. We get that comment once in a while. But we've never had anybody complain …"
Schiermann later noted King Edward's current site at 8958 Watson Road is not located "right next to a residential community nor does he butt up against a waterway," as Shore would at his new location.
Flamingo Drive resident Nathan Black contended city requirements currently are not being met for a buffer between the proposed restaurant and the adjacent residential properties.
Under city code, he said, any residential district that backs to a business must have a 50-foot buffer, "which does not exist, a 6-foot masonry fence, which does not exist, and a minimum of 8 feet of evergreen plants, which also does not exist … From my viewpoint and from the definition, none of those requirements are being met currently."
Public Services Director James Gillam said Shore will have to adhere to the city's buffer requirements, which will come back to the commission before final approval can be granted.
Planning and Zoning Commission Chairman Robert Sweeney said, "… I can't explain why it wasn't done previously. I mean I'm not trying to pass the buck. I'm without an answer … It sounds to me it's a code violation and we should have done something about it."
In a separate matter Tuesday night, the Board of Aldermen was scheduled to consider the second reading of an ordinance to hire a planning firm to develop the city's first-ever comprehensive plan.
Aldermen voted 7-1 in February to table the ordinance to hire Peckham Guyton Albers & Viets, or PGAV, to develop the comprehensive plan, and to have representatives from PGAV and Houseal Lavigne Associates of Chicago make presentations to the board as soon as possible. Then-Ward 2 Alderman Tim Trueblood was opposed.
Those presentations took place during an April 13 work session, and the ordinance states city staff is recommending PGAV "as the most qualified firm and the charges to be paid are reasonable under the circumstances."
For the comprehensive plan, PGAV is proposing a fixed fee of $89,500, plus not-to-exceed reimbursable expenses of $3,500.
PGAV is already serving as the city's planning consultant for the proposed redevelopment of the former Crestwood Plaza.
The firm's fee is not to exceed $73,000 for that project.