Crestwood Board of Aldermen pass paid parental leave policy
Paid leave is an 'attractive benefit' aimed at recruiting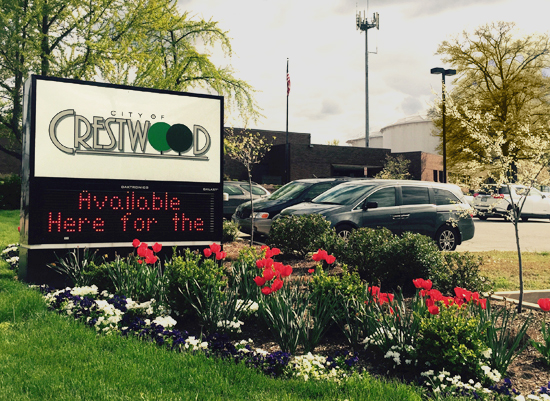 Crestwood has become one of the few municipalities in all of St. Louis County to give employees paid parental leave.
The city's Board of Aldermen unanimously adopted a new parental leave policy for city employees 8-0 in a special meeting April 20.
Under the ordinance, eligible employees may take up to 160 hours/four weeks of parental leave, except for full-time shift Crestwood Fire Department employees, who may take up to 240 hours/four weeks. Parental leave will be compensated at 100 percent of the employee's regular pay rate.
Previously, no parental leave was offered; employees could use paid time off or could take unpaid leave.
Employees are eligible for leave if they are in good standing and have worked with the city for 12 months and have either given birth to a child or are the spouse of someone who has given birth; are living and in a committed relationship with someone who has given birth; or adopted or fostered a child younger than 17.
The Civil Service Board recommended in March that employees take up to 240 hours of parental leave, and firefighters could take up to 360 hours. Few other cities in the region offer paid parental leave. Clayton offers six weeks, while St. Louis County itself offers two weeks. In St. Charles County, Wentzville has a six-week parental leave policy. St. Louis University and Washington University offer six weeks and four weeks, respectively.
"I can understand how staff landed on six weeks, but it feels a little too generous to me. I think it could impact city operations," said Ward 3 Alderman Scott Shipley. "Let's say three. That's certainly better than any city in the county, since I think only one or two offer leave today."
But then-Ward 4 Alderman Ismaine Ayouaz, who was born in France, offered more of an international view.
"I guess one thing you guys will be missing in a few weeks is a Frenchman on your board, and I want to give you some perspective on what my native country … has been doing," said Ayouaz, who did not seek re-election in April, noting that in December, the French government increased fathers' parental leave from 14 to 28 days. "I agree that six weeks is too much, but I don't think three weeks is enough. When you have a newborn, you want to spend a lot of time with it."
Ayouaz pointed out that even France, a "very progressive country," does not have a six-week policy for fathers. He offered a four-week paternity leave policy as a compromise to Shipley's amendment: "I would like to see four (weeks) and again, I think it's a very good move forward. … Of course a (father) doesn't go through an ordeal like the (mother), when she gives birth she needs more time. But a father needs time as well to bond with the newborn and help the mother, especially when she went through a difficult birth."
The leave policy had been discussed by the employee committee for some time in hopes it could help the city recruit and retain new employees, said City Clerk Helen Ingold.
"This isn't something that came lately, it's something that's been under development for many years. … As was pointed out earlier, to recruit —  especially amongst police and fire — females, and to broaden our ability to service, we need to create the right environment," said Ingold. "Historically, I can say in the last decade, we have not held onto many talented millennial women who have come and went in our organization. This is designed as a benefit to make Crestwood an attractive place to work, to recruit and retain."
After further discussion, Shipley amended his motion from three to four weeks and the motion passed on voice vote. Ayouaz voted no, arguing for six weeks for mothers and four weeks for fathers. But City Attorney Lisa Stump advised against treating them differently.
Additional amendments clarified what to do if both parents are city employees and that parents without an active parental role are not eligible.