Crestwood Board of Aldermen counts abstentions as no votes
Abstentions are a 'no,' and mayor could break any ties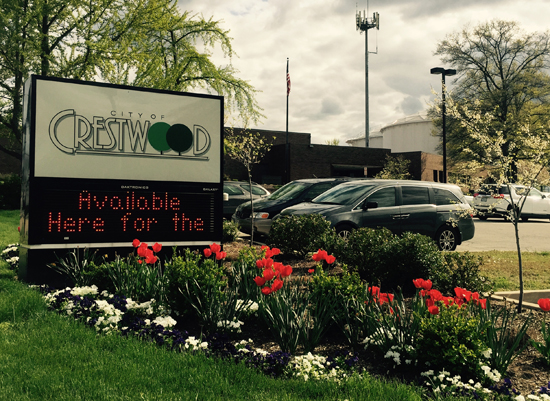 The Crestwood Board of Aldermen passed an ordinance in September amending the city's municipal code by counting abstentions as "no" votes in the event a mayor needs to break a tie.
The ordinance passed 5-3, with Ward 3 Aldermen Greg Hall and Scott Shipley, Ward 1 Alderman Richard Breeding, Ward 2 Alderman Mary Stadter and Ward 4 Alderman Tony Kennedy voting in favor of the measure; and Ward 4 Alderman Ismaine Ayouaz, Ward 1 Alderman Mimi Duncan and Ward 2 Alderman Justin Charboneau opposed.
The addition to the municipal code falls under Article II, Chapter 2 that outlines the duties of the Board of Aldermen and states that "it is the duty of every member to attend meetings if not excused and to vote on questions before the Board, unless such a member has a conflict of interest, in which case the member shall abstain," adding further that "in voting on ordinances … the vote of any member of the Board of Aldermen who is absent at a meeting, or who is present but when a matter is put to a roll call vote, abstains … shall be considered a 'no' vote for the purposes of determining whether a tie exists …"
The matter was first introduced under new business at the board's Sept. 8 meeting.
"This only affects the votes on ordinances, whether a first or a second reading, and not procedural motions or resolutions," said Mayor Grant Mabie when introducing the proposal. "When someone is absent or abstains, that is counted as a no vote to effectuate the intention of our Charter."
Aldermen did not discuss the bill at the Sept. 8 meeting, and it passed the first reading 5-3. A motion to read the bill for a second time failed because the vote was not unanimous, and the bill came up again under old business at the following meeting the same month.
"Through the years there's been some issues — and I don't think it happens with the present board now … but in the past and in the future, there could be issues with board members not voting on things, abstaining on things, or not attending meetings in order to affect a vote," said City Attorney Lisa Stump at the Sept. 22 meeting. "So in reviewing the ordinances in the Charter, the mayor had brought this issue up. It is under Robert's Rules, there is an obligation of every board member to vote unless a board member has a conflict of interest, so this is just an effort to reiterate that … and also to clarify … how those abstentions or absences would work in the event of considering whether or not there's a tie."
Robert's Rules of Order refers to the most commonly used parliamentary rules organizations can adopt as a guideline to establish how meetings are conducted.
Ayouaz, who voted against the proposed ordinance on both first and second readings, was concerned that the proposal equated to taking away an alderman's right to abstain on an issue if they are truly torn.
"I think we are taking away the ability of someone … despite doing his or her own work, cannot decide on issue and really wants to abstain on an issue," said Ayouaz. "The world is not black and white. There's plenty of issues gray and purple in the middle, and I think it's unfair that if someone truly feels they want to abstain … we are taking away this kind of possibility from the person that would like to make a statement … for all the right reasons."
Duncan echoed her colleague's comment that the ordinance would undermine the votes an alderman may want to make, adding that if the ordinance should pass at all, the board should wait until a new administration, while not directly referring to Mabie by name.
"I echo … comments that it would be undermining some of the votes that somebody might want to take. … I am concerned that somebody who is not as well-versed as the mayor at running a meeting and Robert's Rules of Order would be confused and would be concerned about voting a particular way," said Duncan. "I worry a little bit about the optics, that the mayor presented this … and this mayor might potentially benefit and be able to do some things because of the change in ordinance. If we change it, perhaps we should wait for a new administration.'
Board President Shipley spoke in favor of the proposal, asking the city attorney whether meeting minutes would reflect that an alderman abstained, even if their vote was counted as a no vote in a tiebreaker.
"So I think (in the event of a vote) the city clerk would put it down as an abstention, but she would know that when you're counting for determining whether there's a tie, it would count with the no's," replied Stump. "Like if a person is absent, you're not going to have the record reflect that they were there and voted no. It would just say that they're absent and for the purpose of determining whether there's a tie, it would be a no."
City Clerk Helen Ingold seconded Stump's assertion.
"If you voted 'abstain,' the record would show that you voted abstain. However, as she stated, that would tally as a no vote," said Ingold.
"I support this because I think in today's language that we have in our current ordinance, it can give a single alderman probably more power than they should have. I guess we can kinda kill a deal, or one alderman can do that," said Shipley. "But really I think it's supposed to be the opinion of the board, or the opinion of the board plus the mayor, that's really supposed to rule the day."