Crestwood aldermen unanimously approve agreements with Greer, Madrid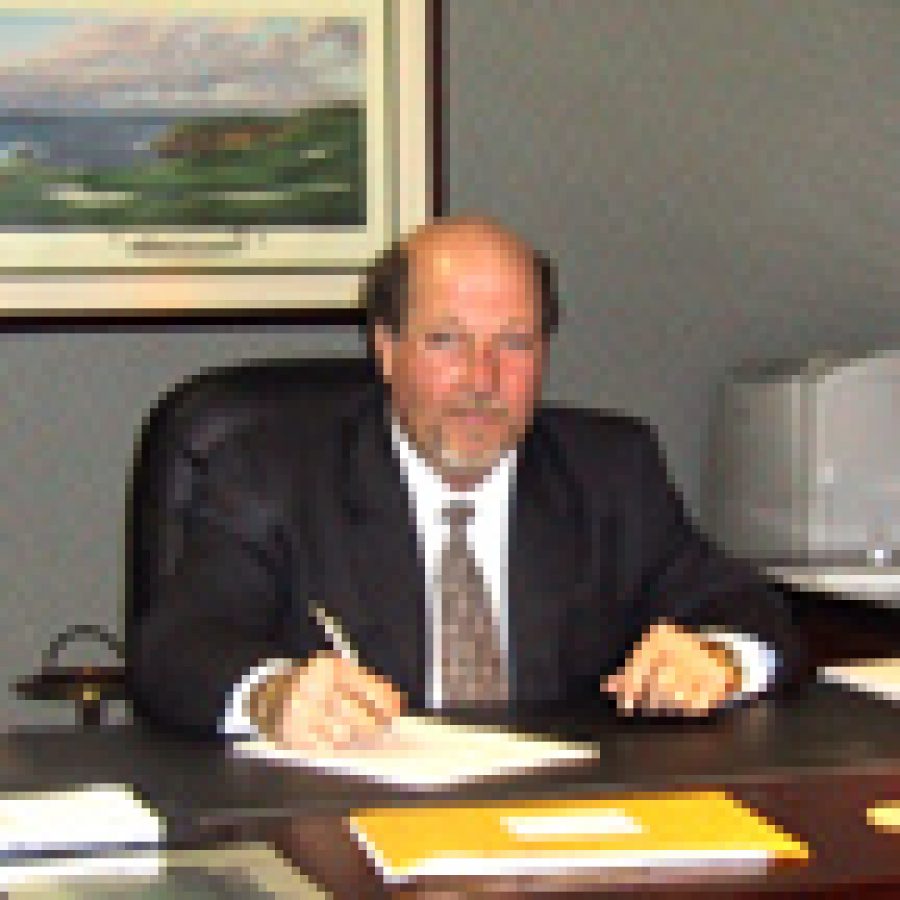 While Don Greer and Diana Madrid no longer are filling their respective positions as Crestwood city administrator and Crestwood director of finance, the Board of Aldermen has unanimously agreed to provide some form of compensation to each of them into the summer.
Through a mutually accepted retirement agreement between Greer and the board, the former city administrator and police chief will have been paid more than $74,500 in accumulated time-off hours by the city from Feb. 6 to Aug. 1. Under the agreement, Greer's time-off pay — spread across 1,635.85 accumulated hours — is based on his current annual salary of $94,790.
Greer will be paid for the first 1,265.85 hours of time-off pay in 40-hour-per-week increments through July 15. At that time, Greer will be paid a lump-sum amount by Aug. 1 for his remaining 370 hours of vacation pay.
Greer also will be entitled to receive his $830 per-month car allowance from February through June.
He stepped down from the position of city administrator in January after the Board of Aldermen hired Frank Myers to replace him.
Aldermen had voted in August to ap-prove Greer's return to full-time duties as police chief and end his city administrator duties when a new city administrator be-gan work.
While Greer's official last day as police chief is July 15 —16 years after he began working for the city — his role with the department will be "limited and transitional," according to the agreement. He no longer will have a city office and will only help with the department when asked by city officials.
A refusal to answer such a request, however, does not mean that Greer is in violation of his agreement with the city.
Madrid, whose resignation from her position as director of finance became effective Friday, will be compensated through a lump-sum payment of $35,486.33. That figure is based on both 24 weeks of regular salary, which Madrid earned at an annual base rate of $70,430, and vacation hours that she did not use.
Besides Madrid's lump-sum payment, which will be paid to her this month, she has the option of being compensated by the city for health insurance coverage until Sept. 1. Under her mutual agreement with the city, Madrid's group medical and dental insurance will be continued through March 31. At that time, she has the right to continue that insurance coverage for up to 18 months.
If she chooses to continue her health insurance, the city has agreed to pay its portion of her health insurance coverage until Sept. 1. By that date, Madrid then will be responsible for payment of all medical and dental insurance premiums. If she were to obtain health insurance with a new employer before Sept. 1, the city then would cease covering its part of Madrid's insurance costs.
Mayor Roy Robinson said that between Madrid's severance pay and possible health insurance benefits, the city will pay roughly $39,000 to her as part of her resignation agreement with the Board of Aldermen.
The mayor told the Call he is leaning toward eliminating Madrid's former position of director of finance in favor of a financial officer who reports to Myers. Robinson indicated that this position would not come with as much pay as Madrid's $70,430-per-year base salary, describing the director of finance position as "more of a prestige thing. It's a title vs. what they actually do.
"I'm asking Mr. Myers to evaluate that position — try to look over that position to see if we have any qualified people and carry on," he said. "If it's deemed that they can, then instead of having a finance director, we'll have what's called a finance officer reporting as the finance director to the city administrator, who has a good financial background also, but he's not a CPA. It's an attempt to save money now. If Mr. Myers evaluates and finds that it's not good for the city in his evaluation and he says to me: 'I'm going to need a finance director to be able to deal with our serious financial concerns,' then we're going to look at it and maybe go out and see if we can find one. But if at all possible, this is another way of saving the city a substantial amount of money."
Robinson said those savings would come into bigger play in 2007 because of the city's mutual agreement and severance pay to Madrid coming this month.
"This year, we won't save as much because in our agreement, we worked out a solution," Robinson said. "But about a half-year's salary will be saved from (Madrid's) salary if we do not hire another finance director."
As for Greer's floating position of transitional police chief, his mutual retirement agreement with the city states that an acting police chief may be appointed by Myers at any time.
However, even without an acting police chief in Crestwood, the agreement stipulates that Greer "understands that, as of the effective date, he will no longer have an office within the city and it will no longer be necessary for (Greer) to be present at City Hall on a regular basis."
Robinson signed Greer's retirement agreement with the Board of Aldermen on Feb. 28 — making that day the effective date of the pact.
In a letter dated Feb. 27, Greer wrote to the Board of Aldermen that he is appreciative for the opportunities he had serving as both police chief and city administrator and thanked all present and previous aldermen, mayors and department managers whom he had worked with during the past 16 years.
"The last three years have been trying and turbulent years for the city; I have served to bring the wishes of the board to the community," Greer wrote. "With your guidance, we have become much more accessible and open to the public, corrected significant financial and reporting shortcomings, and among other things, reduced our annual operating expenses to stay within our means.
"It is my hope that as you continue to move forward you will remember the tremendous sacrifices made by the employees of this city. They are truly remarkable people who have faced the financial obstacles with us and stayed true to the ideals that make Crestwood such a wonderful community.
"As for me, it's time to move on."