Crestwood aldermen OK beautification panel
2015 budget includes $10,000 for Beautification Committee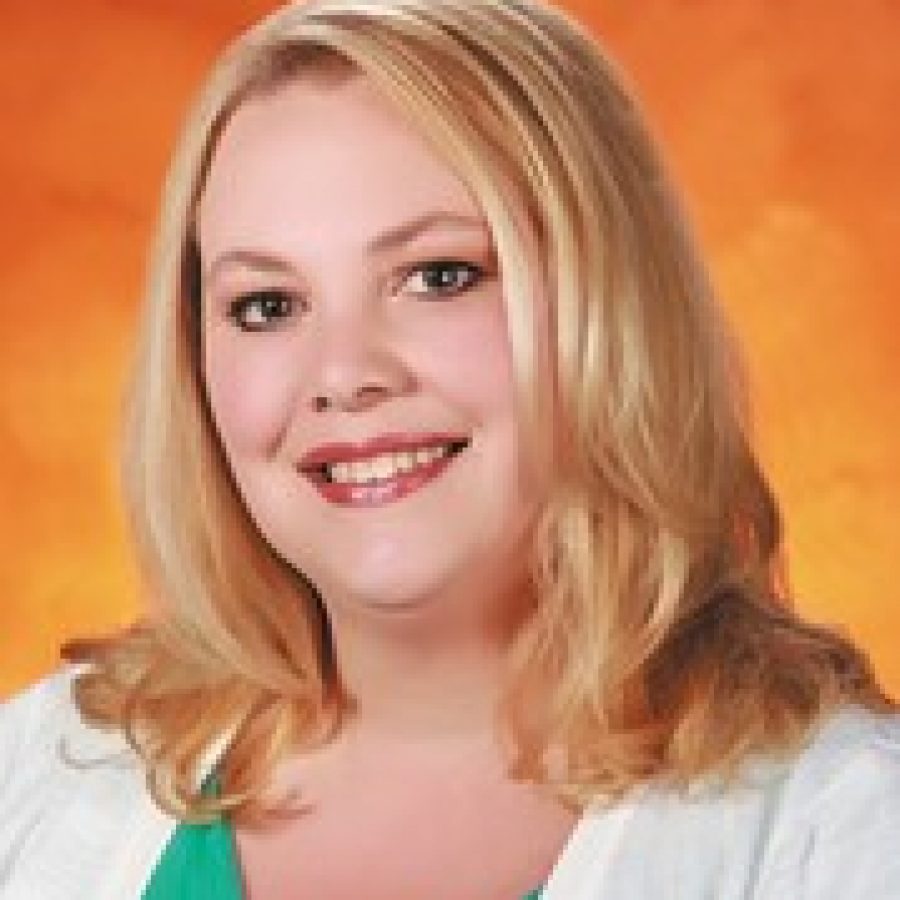 The Crestwood Board of Aldermen recently adopted an ordinance establishing a city Beautification Committee that was proposed by Ward 2 Alderman Mary Stadter.
The Board of Aldermen voted 6-2 to approve the stand-alone committee. Ward 3 Alderman Paul Duchild and board President Mike Tsichlis of Ward 4 voted "no" on the final reading of the ordinance.
The ordinance establishing the panel states the city "shall establish a budget, to be maintained by the Parks Department, for the Crestwood Beautification Committee that will enable participation in programs that will be beneficial to the city and purchase of city aesthetic improvements."
The city's approved 2015 budget, which projects a deficit of more than $650,000, includes a $10,000 appropriation for the committee.
The committee also "shall have power to consider and propose appropriate fundraising efforts to procure funds for beautification programs and projects," the ordinance states.
The committee will be comprised of seven to nine members, including at least one business owner from the city and at least one certified master gardener. One of the duties of the committee, according to the ordinance, will be to advise the mayor, Board of Aldermen, other boards and commissions and staff on issues related to beautification and horticulture.
Stadter first proposed establishing the committee at the board's Oct. 28 meeting, and aldermen discussed the issue Nov. 25, voting 6-1 to have City Attorney Lisa Stump draft an ordinance to establish the panel. Duchild was opposed and Tsichlis was absent.
Stadter's motion, which stated the committee would be a "free-standing" panel, was seconded by Ward 4 Alderman Mike Vincent.
Discussing the proposed committee, Stadter said, "… A question was asked earlier this evening by one of our citizens: Are there ways that we can make our city better? And this is one way that we can make our city better, to my mind.
"We have an opportunity to create a city Beautification Committee, have it maintained in affiliation with or controlled under the Park Board, and really have a group of people looking at ways that we can make our city more appealing — more appealing to businesses, more appealing to citizens, ways that we can make our existing, rather-tired infrastructure look better and be maintained more effectively, that will be mindful of helping us brand our city.
"Yes, we are asking — and simply this was because of the timing — we asked the city administrator if he would allocate a space for (a) $10,000 budget for this," she said, adding, "… I don't feel that this is an extraordinarily huge amount that we're asking for in order to beautify our city and make it a better place …"
Stadter said, "We will certainly encourage this board to do things at low or minimal cost wherever possible. However, if we want to make some lasting changes to our city, having a nominal budget to work with is going to help us do that more quickly. We are certainly encouraging this board to also look at fundraising efforts and talking to businesses to sponsor additional efforts, but I think this allows us by encouraging a budget to go along with this to show that Crestwood's got some skin in the game, and we're not just standing there with our hand out …"
Duchild thanked Stadter for her efforts on the proposed committee, noting, "It sounds like a lot of work, and beautifying the city, who can argue that that's not a good thing? …"
However, he noted he was concerned about the structure of the committee, saying he believed the panel should be a subcommittee of the Park Board, and the $10,000 allocation for the panel.
Stadter said she preferred to have the committee be a stand-alone committee, noting, "… If it's a subcommittee of the Park Board, (you're) kind of adding some additional middle management that's probably not necessary. But I would certainly be open to discussion from the other board members on that."
Duchild reiterated his desire to have the panel be a subcommittee of the Park Board.
"… As far as the $10,000, I will reference the veterans committee (the Crestwood Memorial Committee), which I think is probably the only committee that in the ordinance talks about specific dollar allocations," he said. "And what they do is they say 90 percent of the funds have to be raised privately; 10 percent of the funds can come from the city … So I would recommend that you take an approach like that maybe the first year, and I would be in support of that …"
Stadter said, "… As I said, I think we would certainly be seeking out private funds. However, for this first year, at least, I would like to ask that we allocate the $10,000 to this so we can get a jump on the infrastructure and show our private businesses that the city is willing to make an investment in the beautification of the city, where they are trying to draw in more customers …"
At the board's Dec. 9 meeting, Duchild reiterated his concerns about the Beautification Committee and made a motion to remove the $10,000 for the panel from the 2015 park and stormwater budget. The motion was defeated 5-2, with Duchild and Tsichlis in favor. Ward 2 Alderman Tim Trueblood was not present for the vote.