Crestwood aldermen eye adoption of rules of order
Board should simply accept Robert's Rules, mayor says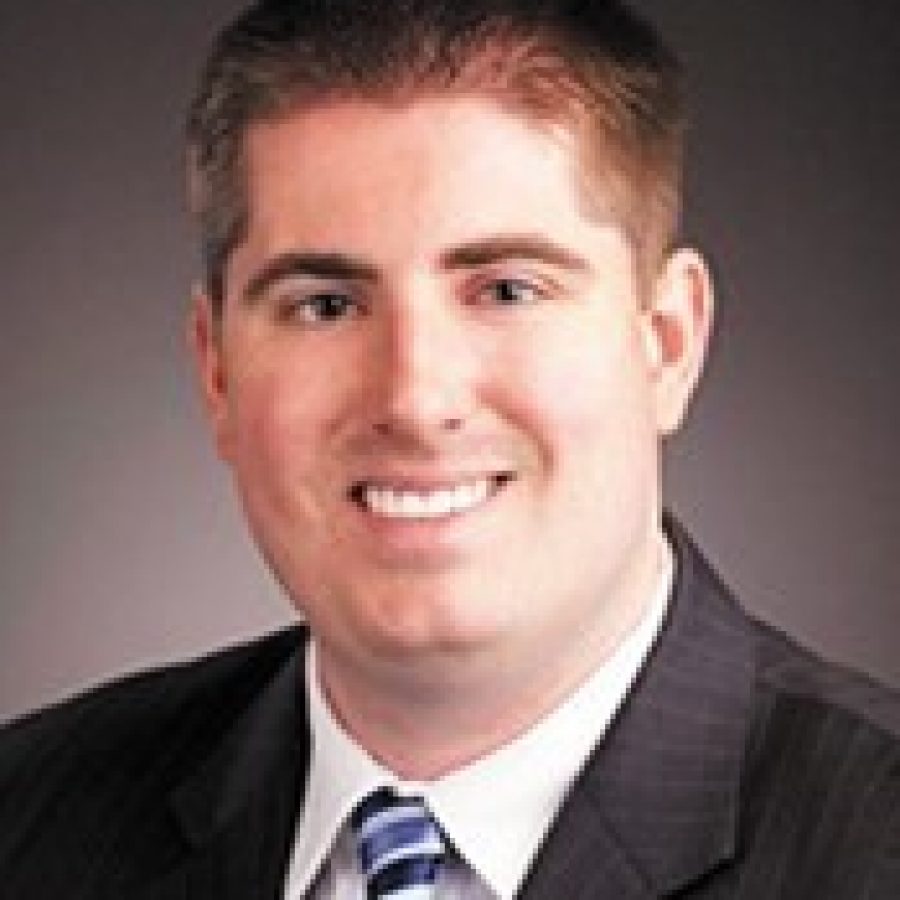 An amended ordinance that would establish rules governing conduct at board meetings, including adopting Robert's Rules of Order, was set to be considered this week by the Crestwood Board of Aldermen.
The board was scheduled to meet Tuesday night — after the Call went to press.
Besides adopting Robert's Rules of Order, the proposed ordinance would establish rules and order of business, rules of debate, procedures for public comment and aldermanic attendance at meetings by teleconferencing or videoconferencing.
In addition, the proposed measure would allow the board to bring charges against an alderman "who violates the confidentiality of a discussion at a closed meeting … or who releases a record validly closed."
Under the proposed ordinance, an alderman found guilty of such a charge could be removed from office with a supermajority vote of the full board.
Board President Grant Mabie of Ward 3 began working on the ordinance a few months ago. More recently, he worked with City Administrator Kris Simpson and City Attorney Lisa Stump on the proposal.
Board members first discussed the ordinance at their May 24 meeting, with Ward 4 Alderman Tim Anderson suggesting several amendments to the measure.
After a lengthy discussion, Mayor Gregg Roby noted three aldermen were absent — Richard Breeding of Ward 1, Justin Charboneau of Ward 2 and Jerry Miguel of Ward 3 — and said he believed all eight aldermen should be present to discuss the proposed ordinance.
Aldermen agreed to postpone consideration of the measure until their June 14 meeting, when a first reading of an amended ordinance was approved.
Besides Mabie, voting to approve the first reading of the amended measure were Ward 1 Alderman Richard Breeding, Ward 2 Aldermen Justin Charboneau and Mary Stadter and Ward 4 Alderman Tony Kennedy. Opposed were Anderson and Ward 3 Alderman Jerry Miguel. Ward 1 Alderman Darryl Wallach abstained. A motion for a second reading was defeated.
Anderson earlier proposed five amendments dealing with public comment, decorum and order of business.
Under Mabie's proposal, speakers would be allowed four minutes to address the board with a total of 50 minutes allowed for public comment, unless expanded by a supermajority vote of the board.
Anderson proposed increasing the four minutes to five minutes and allowing the 50-minute period for public comment to be expanded by a majority vote of the board.
Mabie's proposed ordinance also stated, "Protracted, repetitive, irrelevant, disruptive, or abusive remarks from the public may be closed off at any time by the presiding officer …," the proposal states.
Anderson suggesting eliminating the words "protracted" and "irrelevant."
Mabie's measure also addresses decorum for city officials and residents, and Anderson proposed eliminating the following sentence relating to decorum: "Upon instructions, it shall be the duty of the sergeant-at-arms to remove or place any person who violates the order or decorum of the meeting under arrest and refer the person to be prosecuted under the provisions of this code."
Anderson suggested changing the preceding sentence to: "The sergeant-at-arms shall carry out all lawful orders and instructions given by the presiding officer — or other chairman of the board or committee meeting — or city administrator for the purpose of maintaining order and peaceably conducting the business of the meeting."
Lastly, Anderson suggested moving public comment on the board's order of business to after the period for reports and/or comments by the mayor, Board of Aldermen and city administrator. All of the amendments later were approved.
Regarding Anderson's proposed amendments, Roby suggested the aldermen consider each one separately. He said he would give other aldermen an opportunity to discuss the ordinance, but he wanted to deal with Anderson's amendments first.
"You know, we're not going to get into a four-hour discussion on this Robert's Rules of Order tonight …," the mayor said. "I'd like to take them as quickly as we can and hopefully get through these changes because obviously we went through this at the last meeting, too, at which time we postponed it to tonight.
"I would have actually hoped that these issues could have been brought forth by Alderman Anderson prior to this evening so that they could have been addressed prior to tonight, but that's fine."
Regarding increasing time for speakers to five minutes from four minutes, Miguel said, "… I'm OK with the way public comment is conducted at this time, so I guess I will be voting against this."
Roby later noted he was looking for a consensus from aldermen regarding issues in the proposed ordinance.
"I think if we take the items one at a time, we can then weed through them. I don't think we can take them as a group because there may be someone who disagrees with one of those items …"
Miguel said, "If Alderman Anderson would be willing to take back his motion, I would move that this entire document be considered by the paragraph. Or if you want to be fancy about it, I could have thrown out 'Consider Seriatim.'"
Roby said, "So you want to go paragraph by paragraph?"
Miguel replied, "I think in view of the size of this document, I think that if we're going to go through this, that it needs to be gone through by paragraph so that everyone can make his comments as we go …
"Otherwise we're going to be jumping back and forth all night and nobody is going to be able to understand what is really happening if it's not done in a sequential, orderly manner. So that's my suggestion, if Alderman Anderson would be willing to withdraw his motion."
Anderson replied that he was uncertain of the "sentiment of the board" regarding Miguel's suggestion.
Roby said, "Well, you know, there's an easy fix to this, and that would be for a member of this board to make a motion and receive a second for this Board of Aldermen to simply accept Robert's Rules of Order — period — and we're done.
"I mean, this is not the entire Robert's Rules of Order. I hate to tell you that, but the book is about 500 pages long and I don't think we want to be dissecting that document. So if there's an alderman who wants to make that motion, I would certainly entertain that."
No alderman made such a motion. However, the Board of Aldermen voted June 14, 2005, to act according to Robert's Rules of Order.
"(Ward 2) Alderman (Tim) Trueblood moved that the Board of Aldermen act according to the Robert's Rules of Order. (Ward 4) Alderman (Pat) Duwe seconded the motion. On voice vote, motion carried and was declared passed," the minutes from that meeting state.
Miguel later made a motion to consider the measure paragraph by paragraph, but did not receive a second. Several amendments he later proposed also failed to receive a second.