Crestwood aldermen defeat motion to remove Tsichlis as president
Vincent nominates Wallach to serve as board president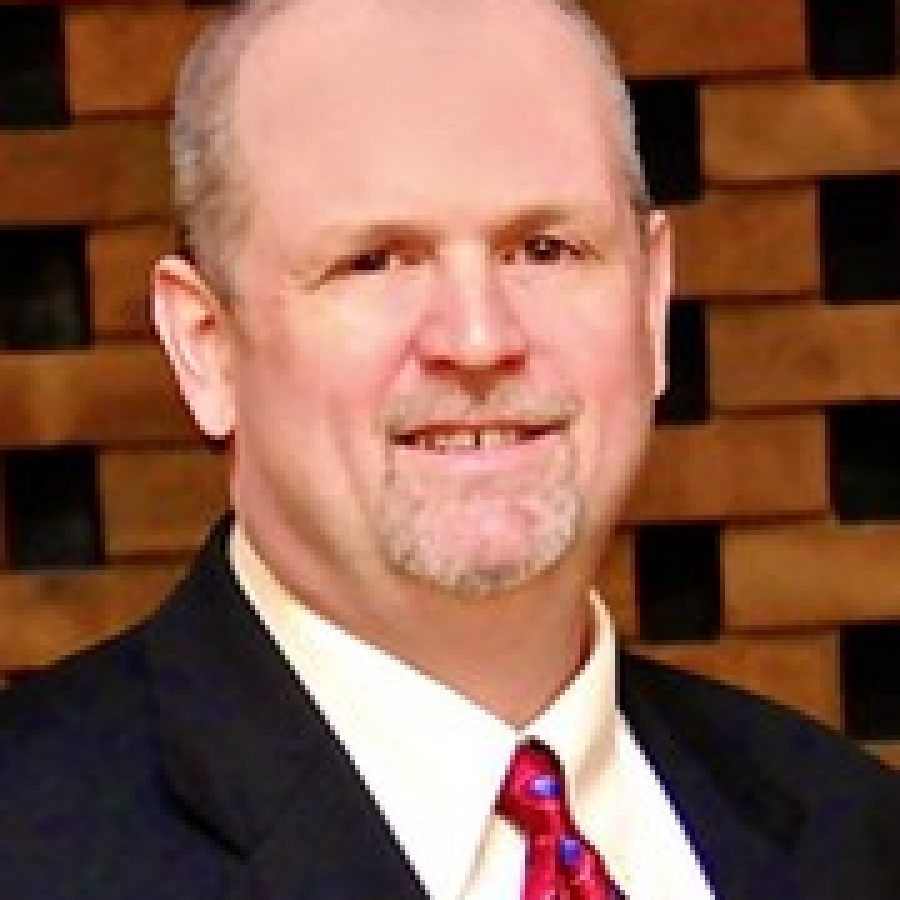 The Crestwood Board of Aldermen voted 6-2 last week to defeat a motion to remove Ward 4 Alderman Mike Tsichlis as board president.
Ward 4 Alderman Mike Vincent's motion, seconded by Ward 2 Alderman Tim Trueblood, was defeated with just Vincent and Trueblood in favor.
Aldermen voting against the motion included Richard Breeding and Darryl Wallach, both of Ward 1; Mary Stadter of Ward 2; Paul Duchild and Bill Boston, both of Ward 3; and Tsichlis.
Tsichlis was elected board president last April, after being nominated by Trueblood, the past board president.
At the board's Feb. 10 meeting, Vincent made a motion for nominations to replace Tsichlis, saying he took great exception with an opinion column Tsichlis penned that the Call published in January.
Tsichlis'
urged citizens to question their city officials.
Trueblood immediately seconded Vincent's motion. However, City Attorney Lisa Stump said the board could not vote that night on Vincent's motion because it was not on the board's Feb. 10 agenda.
Vincent then requested his motion be placed on the Feb. 24 agenda.
At the board's Feb. 24 meeting, Vincent said, "… It's, I guess, pretty obvious that Alderman Tsichlis and I might share the same first name, but have rather diverse opinions on how well this board and this city are functioning. Call me whatever you like, there's three things that I simply do not like. I don't like personal snipes. I don't like untruths and I don't like bullying, whether they come from citizens, the media or even my colleagues on this board.
"So it continues to be my opinion, especially with all of the positive and exciting things that are happening at this time in our city's history, to have a president who reflects this board's efforts towards collegiality and most of all support for and cooperation with our city administrator and with the mayor. And in promoting what is the very best in our city. So it is in that spirit that I would nominate Alderman Wallach to serve as our chairman until after the next general election …"
Stump said that before aldermen could elect a new president, Tsichlis would have to be removed as board president.
Duchild noted that when Mayor Gregg Roby ran for mayor, one of his goals was to unite the board.
"This certainly does not appear to be uniting the board, Alderman Vincent's actions …," Duchild said, asking Roby if the mayor discussed the issue with either Tsichlis or Vincent.
Roby said that he did speak with Vincent.
"… My comment to Alderman Vincent was, and it is and it still stands, that if this came to a vote tonight and I had to vote to break a tie, I would vote 'no' for removal," he said. "It's that simple. I feel this board elected — nominated and elected — Alderman Tsichlis to serve as board president and at this point in time, he and I don't always agree on everything, but he's entitled to his opinions, and if they differ from mine, that's the way the system works …"
Wallach thanked Vincent for nominating him as board president, but said he would not accept the nomination.
"Part of the reason why — as Mayor Roby indicated — this board appointed Alderman Tsichlis as the board president. Unless there was some egregious act that he performed …, then at that point it would make me reconsider that nomination that this board had voted for …"
Tsichlis was elected president in April on a 5-3 vote with Trueblood, Duchild, Boston, Vincent and Tsichlis in favor. Opposed were Breeding, Stadter and Wallach, who had nominated Stadter for president.
Noting he didn't vote for Tsichlis as board president, Wallach said, "This board needs to be united (and) proceed with Alderman Tsichlis as the board president. Granted, I don't agree with some of the comments that really stem from an editorial or comment that he made to the SunCrest Call. Some of the comments that he expressed, I didn't agree with."
After the Feb. 10 meeting, Wallach said he met with Tsichlis to discuss his concerns about Tsichlis' commentary.
"… I think those are some things that need to be done not in the public forum, but person to person … I think that's where some of the discussions from the aldermen should take place … If there is a certain subject that you feel is appropriate for that alderman to understand your point of view, feel free to reach out to him," he said. "You don't need to come here to the board to hash out those differences …"
In response to Duchild's earlier question, Vincent said he spoke twice with Roby about seeking a new board president. The first time, Roby asked him to reconsider, he said.
"… I thought it was very Christian of him and very gentlemanly of him to ask me to reconsider this, and that I should take some time to do that. And I told him I would, and I told him I respected his comments and thoughts, and that I hoped this wouldn't be a further distraction from the good things I keep talking about in this city …," Vincent recalled.
Vincent said he called Roby after deciding he wanted the issue to remain on the agenda.
After Trueblood seconded Vincent's motion, Tsichlis said, "… I want to apologize to this board and to the people in the audience for the amount of time wasted on this particular issue. This came up as somewhat of a surprise at our last meeting from a man who once said when he first came on there'll be no surprises coming from him …"
Tsichlis then read from a prepared statement, which said, in part, "Well, that didn't take long. Just five weeks after an opinion column I wrote appearing in the SunCrest Call encouraging Crestwood citizens to question their government and two weeks after a board meeting where a proposal I made to open up future meetings with the mall developer to other board members was derided and defeated, an attempt to replace me as board president was brought up by Alderman Mike Vincent at the Feb. 10, 2015, Board of Aldermen meeting.
"As I said at our last meeting, this really didn't surprise me. Indeed, what is happening tonight is just another manifestation of what I wrote about that is happening in city government, and is merely a well-planned sideshow to a series of larger, more-troubling problems I have witnessed growing in Crestwood government since I was elected board president …"
Some residents spoke against removing Tsichlis as board president, including Jim Murphy and Gravois Township Republican Committeewoman Jennifer Bird, who read a letter from resident Robert Hahn, who was unable to attend the meeting. Bird also said she was "pleasantly surprised" to hear Roby's comments on the matter.
After the board's vote, Roby said, "End of matter."