Court Drive in Sunset Hills focus of 'competing visions'
Last of two parts: Planned Court Drive homes cause of concern to Furrer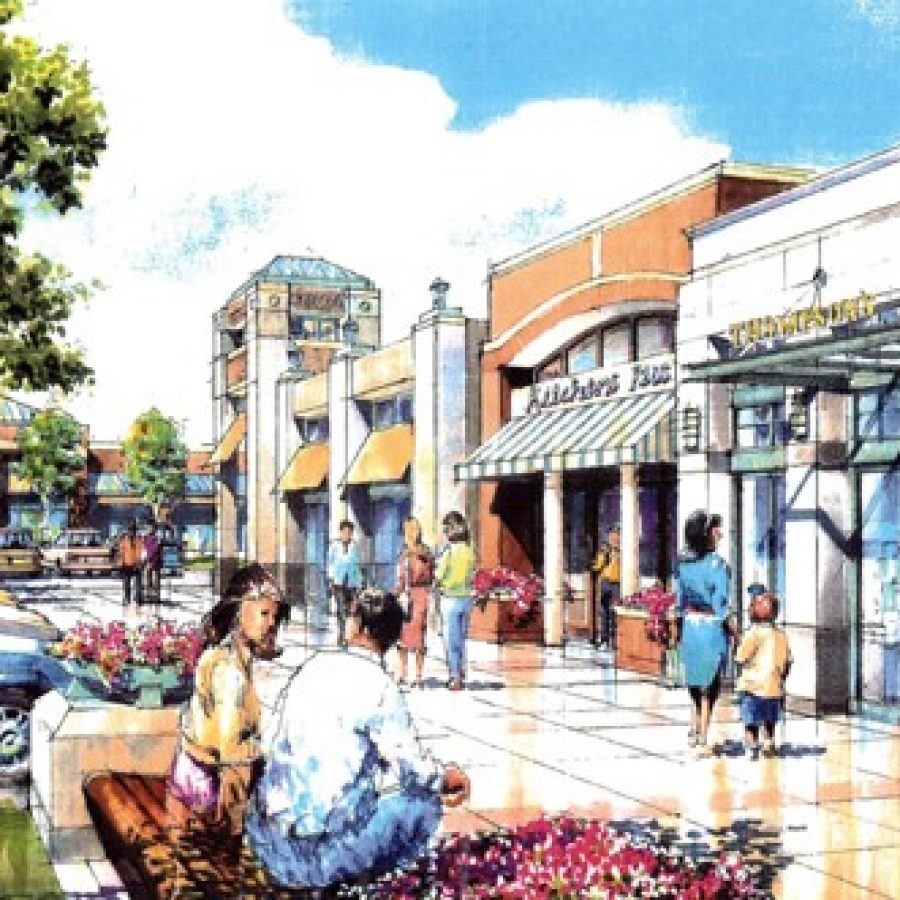 Sunset Hills planners say "competing visions" for the city's tornado-damaged area make it difficult to decide which vision should win out between residents and developers.
In the first draft of the city's new comprehensive plan, Chicago-based planning consultant Houseal Lavigne said the prime real estate damaged by the 2010 New Year's Eve tornado at Court Drive and South Lindbergh Boulevard, currently zoned residential, could be one of the city's "opportunity zones" for commercial development.
In an email to city officials, Mayor Mark Furrer cited the planner's preliminary recommendation as a reason for commercial redevelopment at the site.
But Houseal Lavigne planner Drew Awsumb told the Call last week that the recommendation was not an easy one and is primarily intended to start a conversation in the community about what the site could be — a decision ultimately up to the city and its residents.
Since roughly 10 houses were flattened by the tornado, developers have eyed the property for commercial, but the Planning and Zoning Commission rejected commercial zoning for the properties in 2011, accepting a task force recommendation.
The 2011 debate divided neighbor against neighbor, with some Court Drive residents whose houses were not destroyed opposed to commercial zoning while other residents whose homes were destroyed considered selling their properties to commercial developers.
The latest recommendation from Houseal Lavigne comes after the comprehensive planner talked with city officials, business owners and residents at several public and private meetings this spring about the future of the site. All the residents who spoke at public meetings said they want to keep the area residential.
Despite strong opposition from existing residents, Mayor Mark Furrer is in support of commercial and said in an email to city officials that he believes the recent groundbreaking of the first of two houses planned for the area by Principle Realty Solutions developer Vincent Lindwedel will "severely and negatively affect our planned grocery-anchored center."
Court Drive residents found out about the latest plan when they received a letter from developer Pace Properties in July that implied that the city is backing the project.
The developers are working independently from the city, said the primary landowner in the area, Dr. George Despotis, who is working with Pace on what he said could turn into a "win-win" for everyone involved.
"It looks like a combat zone. It's in shambles, it looks like a sore thumb," Despotis said of Court Drive, noting he believes that commercial development with berms and a tree buffer would revive the neighborhood. "They had a nice neighborhood until the tornado took out all these homes on the front end by Lindbergh … (Commercial) clearly would enhance it, it would give them their neighborhood back, it would raise property values. I sent that letter to them a long time ago, that this is an independent residential appraiser's opinion."
The residents sent a petition to city officials, Pace and Despotis noting they are "fervently opposed to any development other than residential in our neighborhood … Please discontinue meetings and maneuvers to uproot our families from our homes."
When Ward 1 Alderman Dee Baebler, who represents the area, found out about the plans, she called a meeting July 19 at the Watson Trail Park pavilion that attracted roughly 35 residents, including Ward 2 Alderman Steve Bersche and Ward 3 Alderman Keith Kostial.
"It's come to light in the last few weeks that there's been some maneuvering involved with the commercial developer trying to go around the process at City Hall," Baebler told the crowd. "When I asked where's this directive coming from, (the developer) answered from the mayor's office. Period. Aldermen haven't been involved at this point, it's not gone anywhere else. But when we've got a person at City Hall getting all these things done behind the scenes to get it set up for commercial, I don't think that's right."
Lindwedel said he believes residential is more likely to succeed at the site, noting that commercial development there could include a request for tax-increment financing, or TIF, which Lindbergh Schools might oppose. Despotis told the Call that city officials told him that Lindwedel knew that commercial was being considered for the site and still wanted to build.
One of the keystones of the commercial proposal would reroute Court Drive to West Watson Road instead of South Lindbergh Boulevard, but residents object to rerouting a private street that they own. Renderings of the rerouting showed the street curving around Lindwedel's property.
"I like you building those houses — they kind of prove that it's not going to fly," said Bersche, who is a real-estate agent. "Are they just going to build around them? Do you think the people that move into that house are just going to let that happen? I'm just thinking this is a pretty farfetched attempt by a developer to try and make something happen, because how are you going to snake a road around a $500,000 house?"
Houseal Lavigne identifies several "opportunity sites" in the city for commercial development, including Court Drive and the Interstate 270 commuter lots where Furrer opposed a QuikTrip proposed last year. One man at the meeting said that since Furrer came to office on a platform against commercial development on the commuter lots near his house, it makes no sense that he would support residential on Court Drive instead of commercial.
"The mayor was elected because he wanted to stop development in his neighborhood, so you would think that he'd have some interest in protecting our homes here," the man said.
Court Drive resident Ann McMunn, the only tornado victim to rebuild her house, posted on Facebook that the mayor was not invited to the meeting but showed up afterward for "childish bullying" of residents, which Furrer denied in an email to the Call.
"At the conclusion of the meeting, I and several other residents witnessed firsthand the bullying/taunting tactics of our mayor," McMunn wrote. "… He follows me out to my car, glares in through my open window and in that 'I'll Get You My Pretty' voice says, 'Hello, ladies, I'll get that grocery store open just as soon as I can.' I replied with 'You just lost my vote' and drove away. Really, Mr. Mayor? You should be ashamed of yourself. I am embarrassed for you, for our residents and for the city of Sunset Hills. Your unprofessional demeanor and your childish bullying behavior is truly disturbing. Remember — you're supposed to be working for the people of Sunset Hills, not against them."
Furrer was out of the country at the time the Call went to press, but by email he said that he disagreed with McMunn's version of events and criticized Baebler for not inviting him to the meeting.
"I told three ladies a grocery would be nice. That's it," he said.