County voters to weigh half-cent sales-tax hike for police, public safety
Critics of Proposition P fear bait and switch with revenue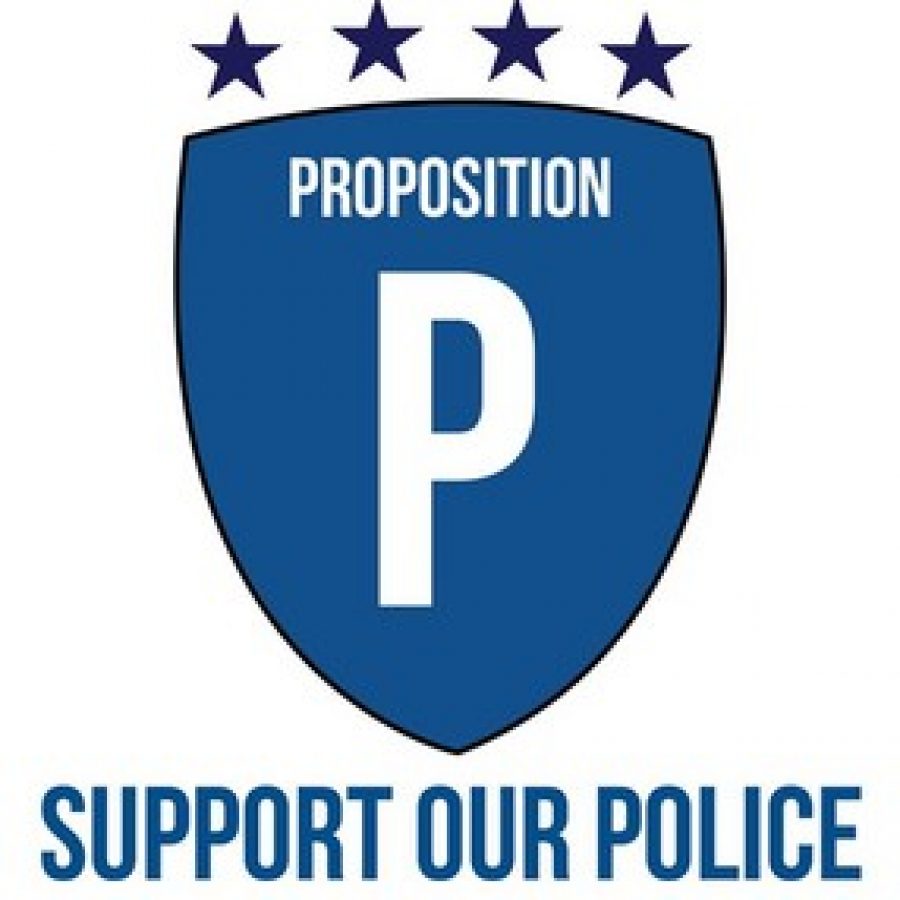 St. Louis County officials say a sales-tax increase set to be weighed by voters next week is the key to improving policing by the St. Louis County Police Department, while critics question how the money will be spent.
In a bipartisan vote, the County Council unanimously decided in December to place Proposition P, a countywide half-cent sales tax to fund police and public safety in the county and all its cities, on the Tuesday, April 4, ballot.
In a television advertisement for the tax, Chief Jon Belmar of the St. Louis County Police Department said, "Proposition P will save lives."
He hopes to add 110 more county officers if the tax is approved by voters. Prop P could raise up to $80 million a year, $46 million for the county and $34 million for cities.
"In my 30 years in law enforcement, I have not experienced a more challenging time," Belmar said at the February kickoff of Prop P. "We need more police officers, and Proposition P would do that. We need to pay more competitively so we can continue to attract the best officers … And we have to enhance the safety of our officers by having two-man-car teams in our precincts."
The tax would fund across-the-board raises and a five-year pay plan "to attract the best and the brightest." The "public safety" clause was added so that the money could fund raises for Justice Center employees who protested at a series of County Council meetings that they haven't had raises in years. Five years in, the entire $46 million budget is earmarked as salaries grow, Belmar said.
The money will also go to more concrete expenditures like 600 body cameras and the extra precinct bandwidth and staff members to manage them, dash cameras in police cars, more training and two new precincts.
The county has 400 patrol officers, but Belmar hopes to add 40 two-officer cars, "and that really does help me because it's a force multiplier."
A "stronger police presence" to combat an increase in crime is why County Executive Steve Stenger proposed the tax after two tries to get a quarter-cent police sales tax through the Legislature failed. The 110 officers will primarily be "tan shirts, answering calls out there," Belmar said.
"Some of what we've seen in south county is a migration of crime from the city into the county across that border, because, of course, crime doesn't know a border," Stenger said. "Folks who are seeking to commit crimes are coming into the county where there's individuals with money and resources and assets, and they're … breaking into cars, breaking into homes. We don't want that."
He also wants to increase the pay of veteran officers. Officers right out of the academy make nearly as much as the seventh-year patrol officer training them.
"I lie awake at night concerned about these types of things," Stenger said.
Stenger funded raises out of reserves in 2015, but "the raise my officers got this year was zero. The raise my officers got in 2016 was zero. The raise my officers got in 2014 was zero, '13 zero, we can just keep going with this," Belmar said.
Under the plan, the Affton Southwest Precinct and the North County Precinct would be rebuilt. The Affton force long ago outgrew its building at 9928 Gravois Road, and needs a new precinct similar to the new $5 million 4th Precinct that opened in 2015, Belmar said.
"Up until like a year ago, that looked like the set for 'Barney Miller,' and I'm not even kidding," Belmar said. "That station was rented to house about 40 guys in 1974."
If the tax passes, Belmar also wants to add a patrol car in the commercial corridor around South County Center, from Rusty Road to Telegraph Road.
"When you talk to (South County Precinct) Capt. (James) Schneider and (Affton) Capt. (Melissa) Webb, there has also been expenditure for the Police Department to keep people safe while they're shopping there," Belmar said. "All sorts of people shop down there, so we should expect and we have experienced all sorts of problems."
For a single new patrol car to run 24 hours a day, seven days a week, multiple officers have to be hired, Belmar noted.
A car and the equipment inside it runs $44,000.
County critic Tom Sullivan argues that residents should not trust county officials with $46 million more on top of the existing $115 million police budget.
"The new money would have to go for public safety, but the current funding could be diverted, just like the (state) lottery money years ago," Sullivan said.
The St. Louis County Republican Central Committee voted unanimously against the tax, including former police Chief Tim Fitch, now the Meramec committeeman. Every other former chief is backing the tax.
Concord Township GOP Committeeman and Green Park mayoral candidate Tony Pousosa has long volunteered on behalf of police causes, but fears a bait and switch.
"It's that 'public safety' thing that could be used for anything outside the realm of law enforcement," he said. "When I ran for county executive, I said top to bottom audits of all county departments to see how we can streamline things, and I don't think that's happened."
Stenger bristles at the idea that he would try to use the money for something else.
"There is no possibility in diverting the money, none," he said. "I am answerable to the voters of St. Louis County, and I would never try to pass a police tax and use that money on something other than police."
Belmar also scoffs at the idea that the existing police budget could be diverted for other county departments.
"Stenger could back $46 million out of my budget? Are you kidding me?" he said. "When you write down in your paper that I'm adding 110 guys and two precinct stations and everything else, it begins to be a math problem. Tom Sullivan sits in there very Tuesday night at a council meeting —Stenger's not going to back $110 million out of the budget to put this in the parks department."
Money from Prop P will also go to individual cities like Crestwood, Sunset Hills and Green Park, whether or not they have their own police departments. The larger the city, the more it receives from the tax.
The council unanimously voted for the tax before 6th District Councilman Ernie Trakas, R-Oakville, took office, but he supports it with the caveat that unincorporated residents will be subsidizing city police departments that provide no services to them, while the county force backs up the cities.
"The idea that somehow citizens of Oakville or Lemay or Concord should be paying for Chesterfield police is problematic," Trakas said.
Cities in south county will receive: Bella Villa, $36,500; Crestwood, $600,000; Grantwood Village, $43,195; Green Park, $131,237; Lakeshire, $71,674; Mackenzie, $6,707; Marlborough, $109,064; and Sunset Hills, $425,244.
New Affton Southwest Precinct and new North County Precinct, plus potential land purchases • $13.5 million
Across-the-board police salary increases • $13.4 million
40 two-officer cars • $6.62 million
Community service team • $2.94 million
Justice Services salary increases • $894,604
600 body cameras and the bandwidth and staff to administer them • $741,922
Expansion of digital investigations (cybercrime) • $530,378
Prosecuting attorney salary increases • $164,084
Police training • $50,000
Across-the-board police salary increases • $31.14 million
Two-officer cars • $6.18 million
Justice Services salary increases • $3.22 million
Community service team • $2.12 million
Body cameras and the bandwidth and staff to administer them • $680,216
Prosecuting attorney salary increases • $590,951
Expansion of digital investigations (cybercrime) • $291,150
Police training • $50,000
Facility improvements • none