County Council to weigh recommendations for Lemay developments, Affton rec center
Proposal for new McDonald's off Butler Hill Road withdrawn
The County Council is set to take up recommendations made by the Planning Commission on three housing developments in Lemay and a 24-hour recreation center proposed in Affton.
However, other proposals in Oakville have either been withdrawn by the developers or held for further study.
The planning panel is holding all pending proposals for cell towers in light of a new state law that appears to restrict the county's ability to deny the towers. That includes a tower proposed at St. Francis of Assisi in Oakville, next to the school's playground.
The oldest historic house in Oakville, the Fine-Eiler House, is safe from demolition for now after developer Pulte Homes withdrew its request to build a 30-acre subdivision on Fine and Telegraph roads, near Rogers Elementary School.
The panel previously voted to recommend denial of the plan 4-2-1, with members Matt Lampe and Keith Taylor voting to approve and Steve Lawler abstaining.
The panel needed five votes to recommend denial of the project. Before the panel could vote again, Pulte pulled the plan from consideration.
Last summer, neighbors objected at the County Council when the commission recommended approval of 24-hour operations for Center St. Louis, a 90,000-square-foot recreational facility at 6727 Langley Ave. in Affton. After Center St. Louis management sued the facility's next-door neighbor John Krug, 5th District Councilman Pat Dolan, D-Richmond Heights, sent the issue back to the planning panel.
Although Center St. Louis is under new management, has dropped the lawsuit and is now cultivating a better relationship with its neighbors, during a two-hour public hearing seven nearby residents still objected to the ongoing disruption that the facility brings to their neighborhood, especially when it hosts mixed martial-arts competitions.
"Whenever they're promoting an event, they're collecting an admission charge, and it becomes kind of a mini Busch Stadium in the neighborhood," Department of Planning Director Glenn Powers said, summarizing the objections.
Planning Commission Vice Chairman Bill Sneed made a motion Nov. 3 to deny 24-hour operations to the recreation center, but his motion died for lack of a second.
Instead, the panel unanimously recommended limited 24-hour operations only for lock-ins, with hours extending to midnight and starting at 5 a.m. to attract college sports practices.
Commission members Molly McHugh, Lawler and Taylor were absent from the 5-0 vote.
In a separate but related matter, the panel also voted 5-0 to recommend rezoning the houses of the recreation center's neighbors from industrial to residential, zoning left over from a 1950s plan to convert the area to an industrial zone that causes problems for residents who want to build onto or sell their houses.
"Some of these issues between the neighbors and the community recreation facility came to the attention of the county councilman of the district (Dolan), and he decided that if the neighbors were in favor of this, maybe residential zoning would be more appropriate to protect their single-family residential rights," county land-use manager Gail Choate told the panel.
Six residents spoke in favor of the rezoning, including Tom Farley, 90, who said he lived in the first house built in the neighborhood and wanted his house rezoned so he could pass it on to his son without any worries.
"When I moved in, the real-estate company told me that I was in Yorkshire Industrial Park, and if anything happened to my house, if it burned down, I couldn't rebuild," he said. "I understand that's still so, and my concern about that is I've lived there almost 50 years, I have a son ready to retire, and he would like to live there until, I hope, when he gets to be 90 like I am … Then if something happened to it, he could build a house on it."
Before the Planning Commission could vote in a separate matter on a conditional-use permit for a proposed 24-hour McDonald's next to the Petro Mart at Butler Hill and Tesson Ferry roads, McDonald's voluntarily withdrew the project.
The project was withdrawn even though no one showed up to speak against the development at the Oct. 16 public hearing. The commission rejected a Wal-Mart Neighborhood Market for the same site last year, saying it was too intensive a use for the property, which has residential neighbors.
The panel also unanimously recommended rezoning 5-0 for Frisco Hill Auto Body of Imperial, which proposes a specialized vehicle-repair facility at 4615 Baumgartner Road.
The County Council already approved three housing developments in Lemay on the unanimous recommendation of the planning panel. Under the plan, the Lemay Housing Partnership will build 40 detached houses on three sites.
About the Writer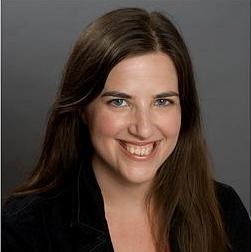 Gloria Lloyd, News Editor
Gloria is the editor of The Call. If you have any thoughts or suggestions for coverage, email her at glorialloyd@callnewspapers.com.