County auditor has yet to produce a single audit after a year on the job
By Gloria Lloyd
Staff Reporter
news3@callnewspapers.com
A year into the job, county Auditor Mark Tucker has still not produced a single audit.
The alliance that has controlled the County Council for the past year, 6th District Councilman Ernie Trakas, R-Oakville, and three Democrats, hired Tucker on a split 4-2-1 vote last February, and he took office March 6.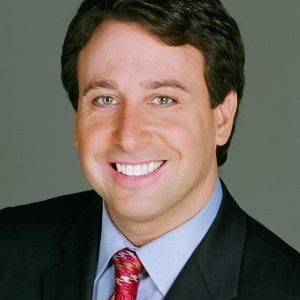 Even without completing the duties that appear to be outlined in his job title, Tucker has found himself at the center of the firestorm between the council and County Executive Steve Stenger for much of the year.
Stenger believes Tucker is unqualified and has called for the council to fire him.
But the council sued Stenger to force the hiring of more auditors in Tucker's office in a case that is still pending.
On Tucker's one-year anniversary, Stenger renewed his call for Tucker to resign or be fired because he has no auditing or accounting experience, has a $91,000 federal tax lien on his house and regularly didn't show up for work his first six months in office.
Tucker, who makes $85,000 a year, has still not finished any audits because he's "completely incapable" and lacks the accounting background required by the county Charter, Stenger contended.
"There isn't a single St. Louis Countian, not one, who would hire this man to be an auditor — well, there are four," Stenger said. "There are quite literally four people in St. Louis County who would hire this man, and they are all on the County Council. No one else will hire him."
For most of last year, Trakas joined council Chairman Sam Page, D-Creve Coeur, in welcoming Tucker's hiring as a needed check on Stenger's power.
But Trakas has been more skeptical since the council Audit Review Committee met in December, and Tucker said it would take him 120 days to finish an audit by himself.
"Most of the county auditors in the state are CPAs (certified public accountants), OK?" Tucker said at the meeting. "… They look to St. Louis for leadership and we have an opportunity, we really do, but when we have, unfortunately we only have the one auditor.
"We don't look like we know what we're doing, and so I think that we really have an opportunity to showcase. I really do."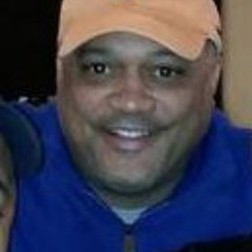 With the 120-day deadline soon approaching, Trakas is hesitant to call for Tucker's firing and hopes to see a first audit soon.
"I'm not satisfied with the productivity," Trakas said. "I'm disappointed that we haven't had an audit. I think that's the best way to characterize where I am right now."
In Tucker's 2018 audit plan, he said he hopes to look into county leases and the county executive's discretionary funds, along with overseeing Proposition P funds, police overtime, Sunshine Law requests and sexual harassment claims. Past auditors have completed eight to 10 audits a year, big and small, and have assisted outside financial auditors. But Tucker took that traditional assistance from the county auditor out of the county's request for proposals for an outside auditor this year.
Tucker did not respond to a request for comment before the Call's press time.
But as officials have argued in the council Chambers over whether Tucker can do the job, he has finished no audits.
Page said that with Tucker's past experience in auditing in state government, he is so qualified for the job that the county was "lucky" to be able to hire him.
"If the auditor completes his audit plan, he will be the most productive auditor in recent county history," Page said. "If he does not, it will be considered when Mark's contract expires in December. We are determined to build a robust auditing department in the face of aggressive confrontation by County Executive Stenger. We expect to win our lawsuit and we expect the court to force the county executive to stop blocking merit system auditor hiring."
The council's lawsuit against Stenger alleges that he has blocked the hiring of extra auditors.
Other counties have far more auditors than St. Louis County, which for more than a decade has only had two. But all along, Tucker has had $108,000 in his budget for salaries to hire two non-merit, or political appointee, employees of his choosing in addition to the merit replacement of the deputy auditor, Stenger said.
The county executive couldn't block those non-merit hires because they're mandated by ordinance, he added. In December, 1st District Councilwoman Hazel Erby, D-University City, told Tucker to "immediately" hire two employees so that audits can resume.
"And you can do those without any interference from anybody else, from all the red tape you've been put through so far, you can go ahead and hire those two," Erby directed Tucker. "… Just do that."
"Done," Tucker replied.
As of last week, however, Tucker was in talks for hiring an administrative assistant rather than another auditor and had not filled the other position. Stenger speculates that some council members don't want to see actual auditors in the office.
"They want to see if they can win their lawsuit, then they can stack it with political hacks," Stenger said.
The county executive refutes the council's contention that he just doesn't want to be audited by noting that if he was trying to avoid audits, he would want to keep Tucker on the job.
"I keep calling for his resignation or his firing for not doing audits, so it just doesn't make any sense," Stenger said. "We don't run from audits. I'm an auditor by trade."
Tucker and Page's relationship dates back to their days working in state government, Tucker in Gov. Jay Nixon's office and the Legislature and Page as a state legislator.
"I think that there's some kind of a political payback going on there," Stenger said of the council chairman and auditor. "But it doesn't answer why Ernie is maintaining this man's employment when he clearly doesn't meet the Charter requirements, nor does he perform any work."
As chairman of the council's new Ethics Committee, Trakas is reviewing county leases and whether they might be connected to Stenger's campaign donations. Stenger responded that the panel could initiate a formal probe into why Tucker was hired.
"I think Ernie Trakas should call the county ethics commission and launch an investigation on himself as to why he hired Mark Tucker," Stenger said. "Go launch an investigation into why you did what you did. The problem is that would cause a conflict of interest for Ernie Trakas. He was one of the four who voted for him and refused to let him go."