Counties across state signing on to new prescription drug registry here
Heroin 'a deadly epidemic in our region,' Stenger says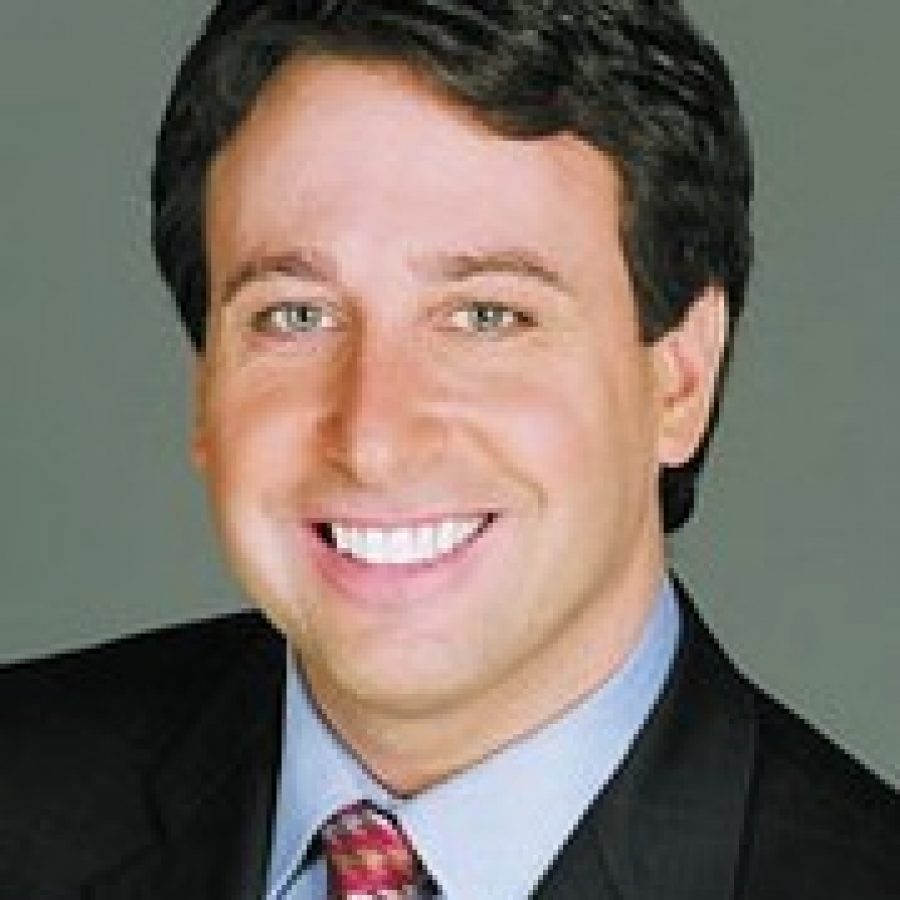 Missouri is the last state in the country without a prescription drug registry meant to fight heroin abuse, but counties across the state have signed on to the new St. Louis County registry that debuts this week.
County Executive Steve Stenger signed the county registry into law a year ago with unanimous approval from the County Council as a way to tackle the St. Louis region's heroin epidemic and circumvent opposition in the Missouri Legislature to a state registry.
The Prescription Drug Monitoring Pro-gram, or PDMP as it is commonly called, is a database of prescriptions for opioids and other scheduled drugs that flags patients who could be "doctor shopping" by going to multiple physicians and pharmacies for similar prescriptions.
Pain pills such as Vicodin and Oxycontin are chemically similar to heroin and can be just as addictive. For users in the suburbs, they come without the stigma of buying drugs on a street corner in the inner city.
"Heroin is a deadly epidemic in our region," Stenger said in his initial announcement of the PDMP. "Four out of five heroin users begin with the abuse of prescription drugs. This program is an important step in fighting this public health crisis."
The St. Louis County PDMP was slated to go live Tuesday, April 25 — after the Call went to press — with data from more than a dozen cities and counties across Missouri, covering 45 percent of the state's population. Another seven counties are set to join July 1.
A statewide PDMP has been stalled in the Legislature for more than a decade, and has always been derailed by Sen. Rob Schaaf, R-St. Joseph, during his terms in the Senate and the House. Schaaf is a physician who contends the registry will violate patients' privacy.
Council Chairman Sam Page, D-Creve Coeur, a physician, fought for a registry in the Legislature more than a decade ago, when it was first fought off by Schaaf.
As Sen. Scott Sifton, D-Crestwood, knocked on doors during his re-election campaign last year, one of the most common questions he heard was whether he supports a prescription-drug registry.
Sifton "unabashedly supports" a statewide database.
"We have a couple of medical doctors in the Missouri Senate, and one of them is the reason why we don't have a prescription-drug registry," Sifton said. "But it's a step we need to take."
The heroin epidemic has touched all walks of life across the county — even Stenger's own family, as his nephew Mitch Stenger, 23, died of a heroin overdose in December 2014.
Mitch is one of the reasons behind the drug registry, the county executive said last year at Hancock High School.
"It's been two years since his death, and it's still difficult to talk about this," Stenger said. "It's a situation that's one of the reasons why we created the drug monitoring program, because we want to avoid this for every family in our region.
"No one should have to suffer the way my family has suffered, the way your families have suffered."
The federal Drug Enforcement Agency, or DEA, chose St. Louis as one of four test sites for programs targeted toward preventing heroin abuse because it is "ground zero for the heroin epidemic," DEA Intelligence Analyst Devlin Hutchins told parents at the Mehlville Drug Symposium at Oakville High School last week.
Pharmacies collect data
Under the county ordinance, all pharmacies are required to participate by sending data on prescriptions to the database within a day of a prescription being filled, with a grace period of seven days. Pharmacies that do not comply could face jail time and fines for each violation. Daily reporting started two weeks ago for the PDMP.
Data has already been collected on county patients going back to March 1, 2016, when the council passed the ordinance.
But while pharmacies have to report data, physicians can choose whether to participate.
To encourage physicians at St. Anthony's Medical Center to sign up for the registry, Dr. Joe Forand of Sunset Hills, president of the hospital's medical staff, held an information session last week on heroin abuse and the PDMP.
Forand, an anesthesiologist, testified in favor of the prescription registry on Feb. 3, 2012, and Schaaf testified against it the same day, he said.
The physician told the doctors gathered at his April 18 session that he will never forget Schaaf's reason for opposing the registry: "Yes, but at what cost?"
Schaaf meant that the registry would come at the expense of citizens' privacy as their private medications were listed for their doctors to access, but Forand used the words as a theme in his talk to the medical staff.
In the years since Schaaf began his opposition to a registry, the heroin and painkiller addiction has grown worse in Missouri and across the country, with overdoses now outnumbering car accidents as the primary killer of young people.
"At what cost?" Forand said. "This is a huge cost."
Forand first became aware of the issue when he saw reports from the Centers for Disease Control that overdoses were increasing at an alarming rate nationwide.
When he contacted the Missouri state worker in charge of death certificates, she confirmed that overdose deaths had skyrocketed.
St. Anthony's currently sees one to three heroin overdoses in its emergency room every day, he said.