Council fighting changes to retirement plan it OK'd
Changes originally proposed by O'Mara, Stenger tells Call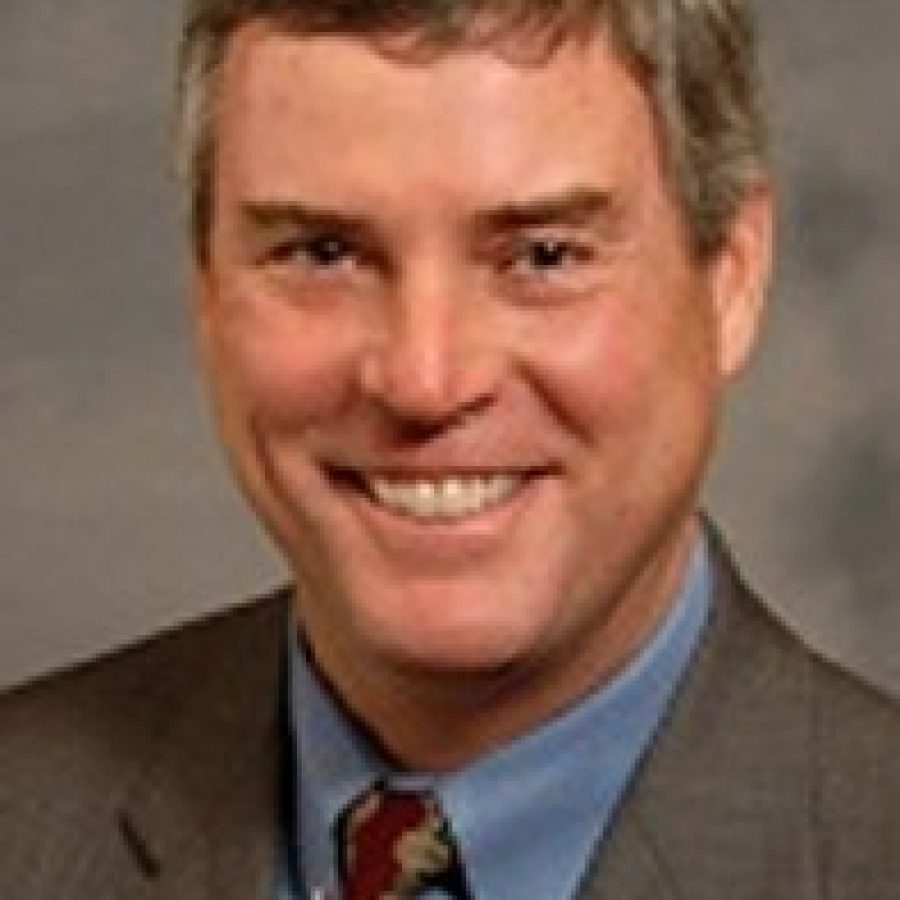 County Council members are fighting back against changes they approved to the county retirement plan that appear to primarily benefit county Prosecuting Attorney Robert McCulloch.
The council unanimously approved the changes last November, despite a letter from County Executive Steve Stenger that noted that one of the changes would provide McCulloch a higher pension.
At the same time that the county Retirement Board is requesting changes to the pension plan because it could be underfunded in the future, the board unanimously recommended and the council approved two changes specifically designed to provide McCulloch, 66, a higher county pension.
At Stenger's request, council members repealed a clause that mandated that if prosecuting attorneys receive state pensions, their county pensions will be lowered by the same amount. The county pays into a state retirement fund for McCulloch, who has led the prosecutor's office since 1991.
Another change would allow past county service to be included when calculating benefits, even if an employee had a gap in service of more than two years, the existing cap. That change would benefit 31 employees and cost the county $1.5 million.
McCulloch would be affected since he served as an assistant prosecutor at the outset of his career before going into private practice until he was elected.
McCulloch earns more than any other county employee with a $160,000 salary.
He has lobbied the council several times in the last few decades for his own pay raises, most recently in 2011.
Although salaries for the top prosecutor and the county executive have historically been raised together, former County Executive Charlie Dooley did not ask for a pay raise the last time McCulloch did. The county executive still makes $140,000.
Council members discovered the changes they had approved primarily benefit McCulloch in the course of reviewing legislation Stenger requested this summer that changes the county's defined-benefit retirement program to keep it from becoming underfunded in the future.
Some council members who voted for the pension changes last year were quoted in the press as saying they did not realize that the changes they were voting on would benefit McCulloch, including 1st District Councilwoman Hazel Erby, D-University City, a McCulloch critic who represents Ferguson and disagrees with his actions following Michael Brown's death.
To 6th District Councilman Ernie Trakas, R-Oakville, the series of events demonstrates why it was important for south county citizens to elect him in November as a watchdog over county government and how things have changed in Clayton as the council more closely scrutinizes what it is passing. The retirement changes were approved between the time Trakas was elected and before he was sworn in Jan. 1.
"It's a significant reorganization which benefits Mr. McCulloch obviously in a big way," Trakas said. "I think I would've tried to bring more scrutiny to it. I certainly would have read it, and if I had questions, I would have pursued them."
McCulloch declined to comment on the changes to his pension.
Stenger defended the changes as a benefit to a deserving public servant unrelated to McCulloch's support of Stenger over Dooley for county executive or McCulloch's $100,000 in mostly in-kind contributions to Stenger's campaign.
"Given Mr. McCulloch's lifetime service to our community and faithful service, I thought it was fair that he would receive a full county pension — not any more than anyone else does, just the same as everyone else," Stenger said.
The combined state and county pensions could total roughly $115,000.
County pensions are "fair, not exorbitant," Stenger noted, using his own potential pension as an example.
Since he began serving as councilman in 2009, if he was to retire next year after 10 years of county service, he would collect a pension at age 62 of $29,000 a year.
But Stenger bristled at the idea that he gave a payoff to a big donor. The $100,000 in in-kind contributions was mostly for a joint campaign commercial, along with other "fairly small" donations, Stenger said.
"Certainly I don't do anything in exchange for campaign contributions," Stenger said. "That's inappropriate, and if that was the case, we would have bigger issues."
The changes were not Stenger's idea in the first place, he said, crediting then-council Chairman Mike O'Mara, D-Florissant, who came to him with the idea. McCulloch also donated to O'Mara's campaign for re-election last year, which he lost to 4th District Councilwoman Rochelle Walton Gray, D-Black Jack.
The changes were not pushed through without the council's knowledge because Stenger told them up front what the changes were, he said. The proposal involved "eliminating a reduction in county retirement plan benefits for the prosecuting attorney," Stenger wrote in a letter to the council accompanying the legislation.
"All of this was done in a public, transparent manner, and the council received this like they would receive any other matter," Stenger said. "They created the bill that caused this to go into effect, they asked for the bill to be created. They're assumed to have read every piece of legislation that they vote on."
Current council Chairman Sam Page, D-Creve Coeur, now says he didn't realize that the changes benefited McCulloch.
"Sam Page seconded every vote related to the pension, and now it's an election year and Sam is claiming all of a sudden, for whatever political grind he's got, that he was duped and there was deceit …," Stenger said.
Page was unavailable for comment before the Call's press time.
The break-in-service change could help the county re-recruit former employees who left the county for higher-paying private sector jobs, Stenger said. At recent council hearings, department heads mentioned that they have difficulty attracting engineers and other highly-qualified workers to the county due to pay.
"In asking the retirement board to consider eliminating the break-in-service rule in order to attract the best personnel to public-service work, I was acting in the best interest of all the residents of St. Louis County, and not just the members of the county government pension system," Stenger said in a statement.
Although the issue of McCulloch's retirement is suddenly a hot topic, that doesn't necessarily mean he is stepping down.
"You'd have to ask him, but I don't think so," Stenger said of the possibility of McCulloch retiring next year.